Two Second World War veterans who discovered they were born on the same day have celebrated their 100th birthdays together.
Ken Hobbs, who served during D-Day, and Margaret Wilson, a codebreaker at Bletchley Park, first met at the Blind Veterans UK wellbeing centre in Brighton, East Sussex.
Mrs Wilson was on a trip to the wellbeing centre, where Mr Hobbs lives, and the pair have remained friends ever since, catching up and eating dinner together on all of Mrs Wilson's subsequent visits.
The pair celebrated their joint 100th birthday on Sunday – Mr Hobbs in Brighton and Mrs Wilson at Inspire Youth Arts in Mansfield, Nottinghamshire – surrounded by their friends and family.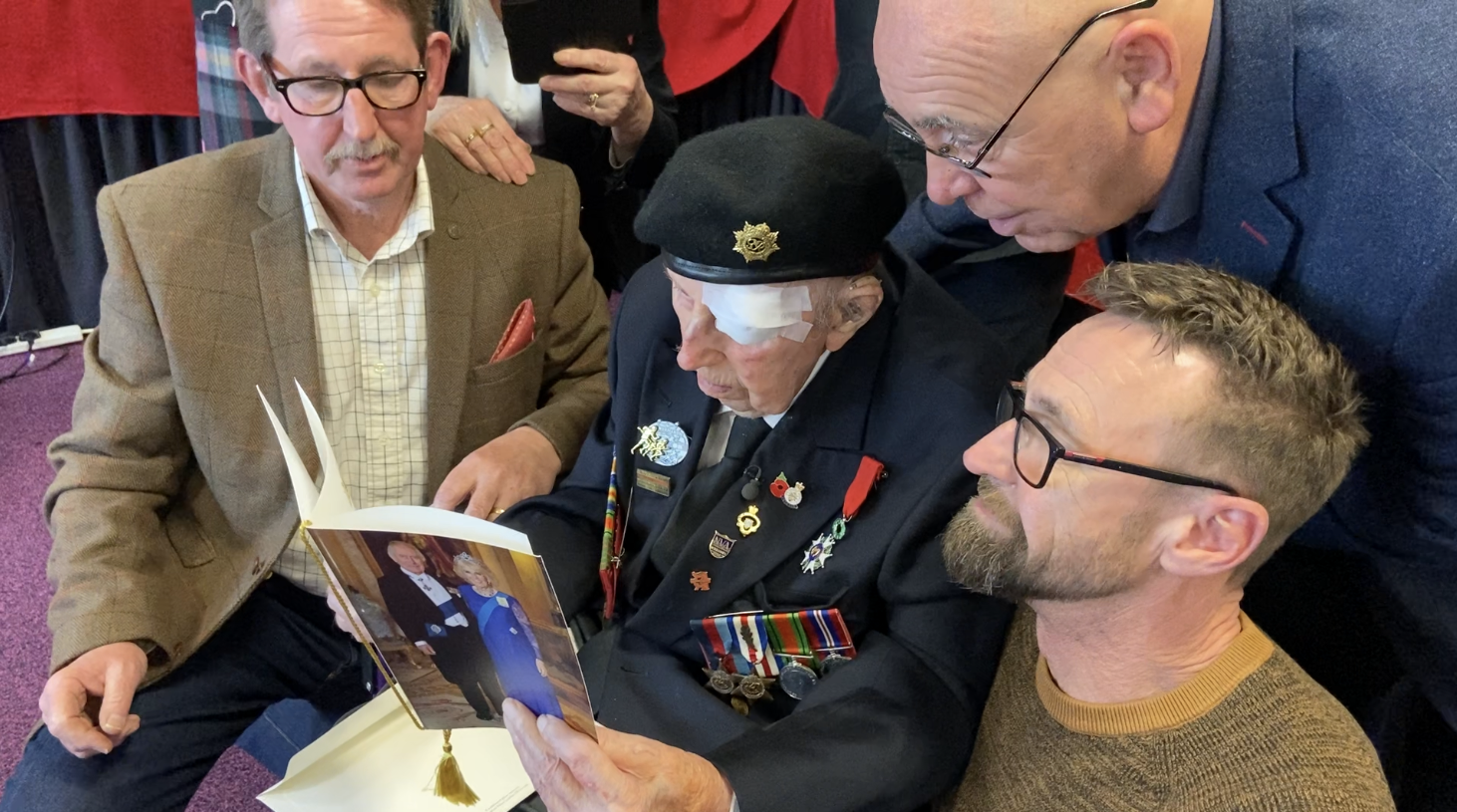 Mr Hobbs said: "It feels fantastic to get to the age of 100.
"I've got a huge family and it was just amazing to have all my children, grandchildren and great-grandchildren here with me today.
"The icing on the cake was being able to share the day with my fellow blind veteran Margaret. I'm looking forward to seeing her in person on her next visit to Brighton."
Mrs Wilson said: "I couldn't believe it when I found out that Ken and I shared the same birthday. Who would have thought that we would make it all the way to 100 years old.
"I've had the best day surrounded by my wonderful family and friends and it was so nice to have the chance to speak to Ken and share a moment between our families."
Mrs Wilson joined the Women's Auxiliary Air Force in 1942 despite some resistance from her mother, starting as a wireless operator before training in vital communications and joining the codebreakers at Bletchley Park.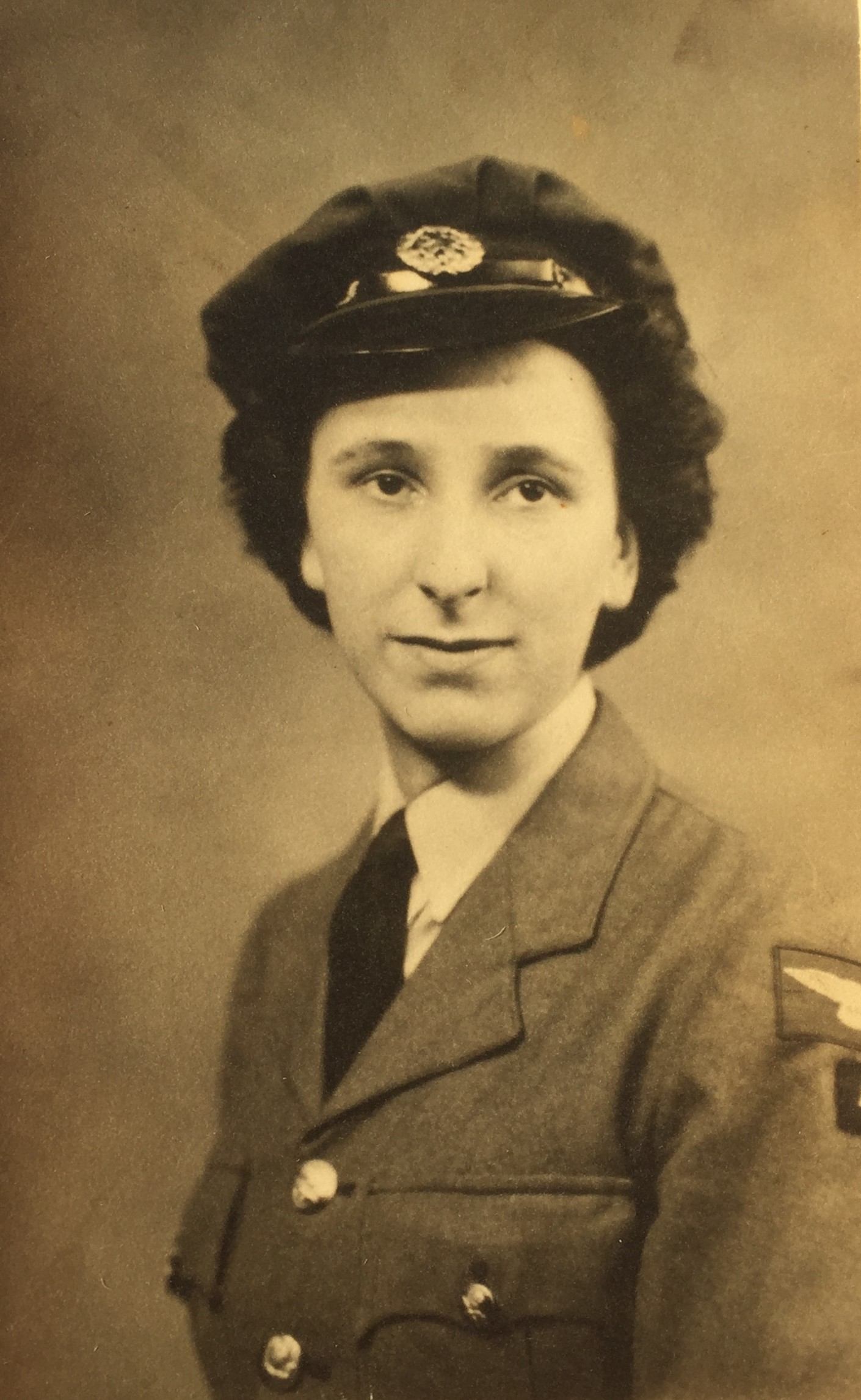 She started receiving support from Blind Veterans UK in 2016.
 
Mrs Wilson said: "You try and get by as long as you can when you're told you're losing your sight but when it started to get very bad I did feel really miserable. I can't see to read or write now.
"Before I visited the charity's wellbeing centre I felt really low, but being there really picked me up. Everyone helps one another, it's brilliant."
Mr Hobbs joined the Royal Army Service Corps in 1942.
After basic training in Huthwaite, Nottinghamshire, which involved a lot of "foot slogging", he became a driver and delivered essential cargo across England right up until D-Day.
At 7.30am he drove his vehicle on to Sword Beach and remembers it was "very noisy".
He says he met a Frenchman at the top of the beach who said: "Hello Tommy, I knew you'd come back one day."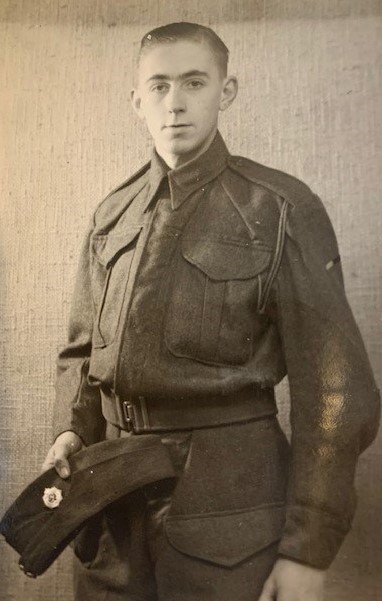 He was also diagnosed with macular degeneration later in life and has received support from Blind Veterans UK since 2012.
Mr Hobbs said: "It's awful when you lose your sight, as suddenly you can't do the things that you used to be able to do.
"The charity has given me lots of equipment like a magnifier which means I can continue to read using the little sight that I have left."