The controversial Koh-i-noor diamond will not feature in the coronation of the Queen Consort, with Camilla opting to reuse the crown it was once set in instead.
The famous gem was first set in a cross at the front of Queen Mary's crown when it was worn at her coronation in 1911 but it was replaced by a replica in 1937 when the original was moved to the Queen Mother's crown for her and George VI's coronation.
But neither the original nor the replica will be used in the coronation of the King and Camilla in May, with diamonds from the late Queen's personal collection used instead, a Buckingham Palace spokeswoman said.
The Koh-i-noor was seized by the East India Company after its victory in the Second Anglo-Sikh War of 1849.
It was given to Queen Victoria and has remained in the Crown Jewels ever since.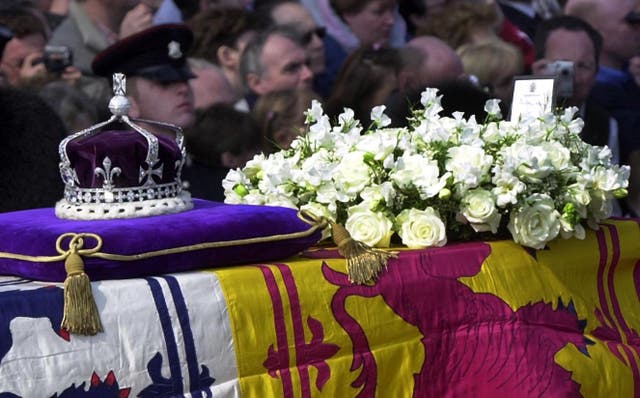 Camilla is set to become the first consort since the 18th century to reuse a crown at a coronation.
She will pay tribute to the late Queen by replacing the Koh-i-noor with the Cullinan III, IV and V diamonds, all of which were part of her personal jewellery collection.
Buckingham Palace said Camilla chose to modify the existing crown – rather than commission a new one as is customary – to be more sustainable.
The last consort to reuse a crown was Queen Caroline, the consort of George II who wore one belonging to Mary of Modena, consort of James II, in 1727.
The crown has been removed from display at the Tower of London for the modification work.
Four of the crown's eight detachable arches will be removed to create a different impression from when it was worn by Queen Mary at the 1911 coronation of George V, her husband.
Its design was inspired by the crown worn by Queen Alexandra, consort of Edward VII, in 1902.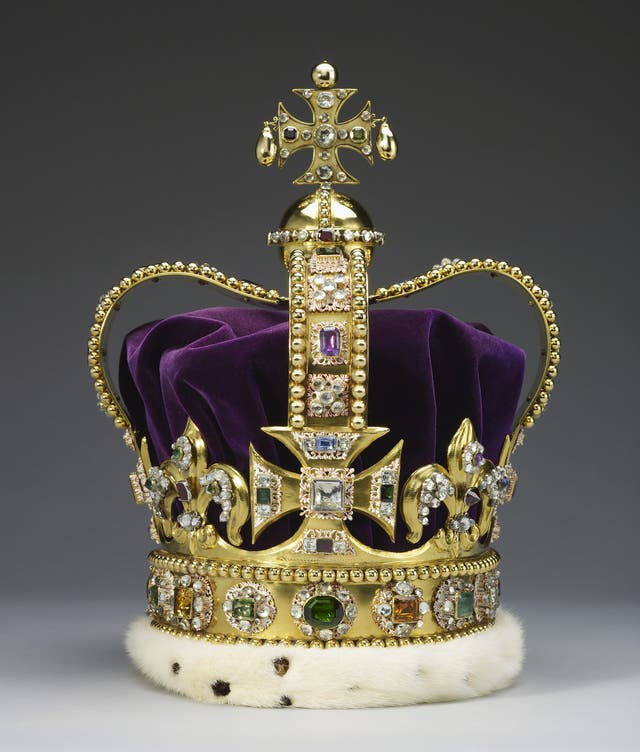 Cullinan III and IV were set into the crown for the coronation of George V in 1911.
Cullinan V was inserted when the crown was worn as a regal circlet at King George VI's coronation in 1937.
St Edward's Crown, which will be used for the coronation of the King, has now returned to public display at the Tower following the completion of modification work.
The coronation is also expected to feature the Cullinan I, also known as the Star of Africa, which is set in the Sovereign's Sceptre with Cross.
One of nine stones cut from the largest diamond ever found, known simply as the Cullinan Diamond, there have been calls for the gem to be returned to South Africa.
The uncut stone was discovered near Pretoria in 1905 and presented to King Edward VII in 1907.