A firefighter has said "no amount of training" could have prepared her for the devastation she has witnessed in earthquake-hit Turkey.
Emma Atcherley, from Bedwas, near Caerphilly, South Wales, described the "rollercoaster" of emotions of working in a disaster zone – from saving a 90-year-old woman from the rubble to seeing dead bodies piled up on the side of the road.
Ms Atcherley, 42, was one of 77 search and rescue specialists from 14 fire and rescue services across the UK to be deployed to the country through the Foreign, Commonwealth and Development Office in response to last week's quakes.
Having served with the South Wales Fire and Rescue Service for 19 years it is her first deployment with the UK International Search and Rescue (UK-ISAR) team.
But she said the scale of the destruction had shocked even the most seasoned firefighters, who had worked on a number of catastrophes over the years.
"Turkey is my first deployment with UK-ISAR and no amount of training could ever prepare you for how tough life is on the ground," she said.
"Anything we work on that is quite true to real life are made safe before we train on them, whereas here we were going into buildings that were not safe, and making tunnels not really knowing when the next aftershock might happen.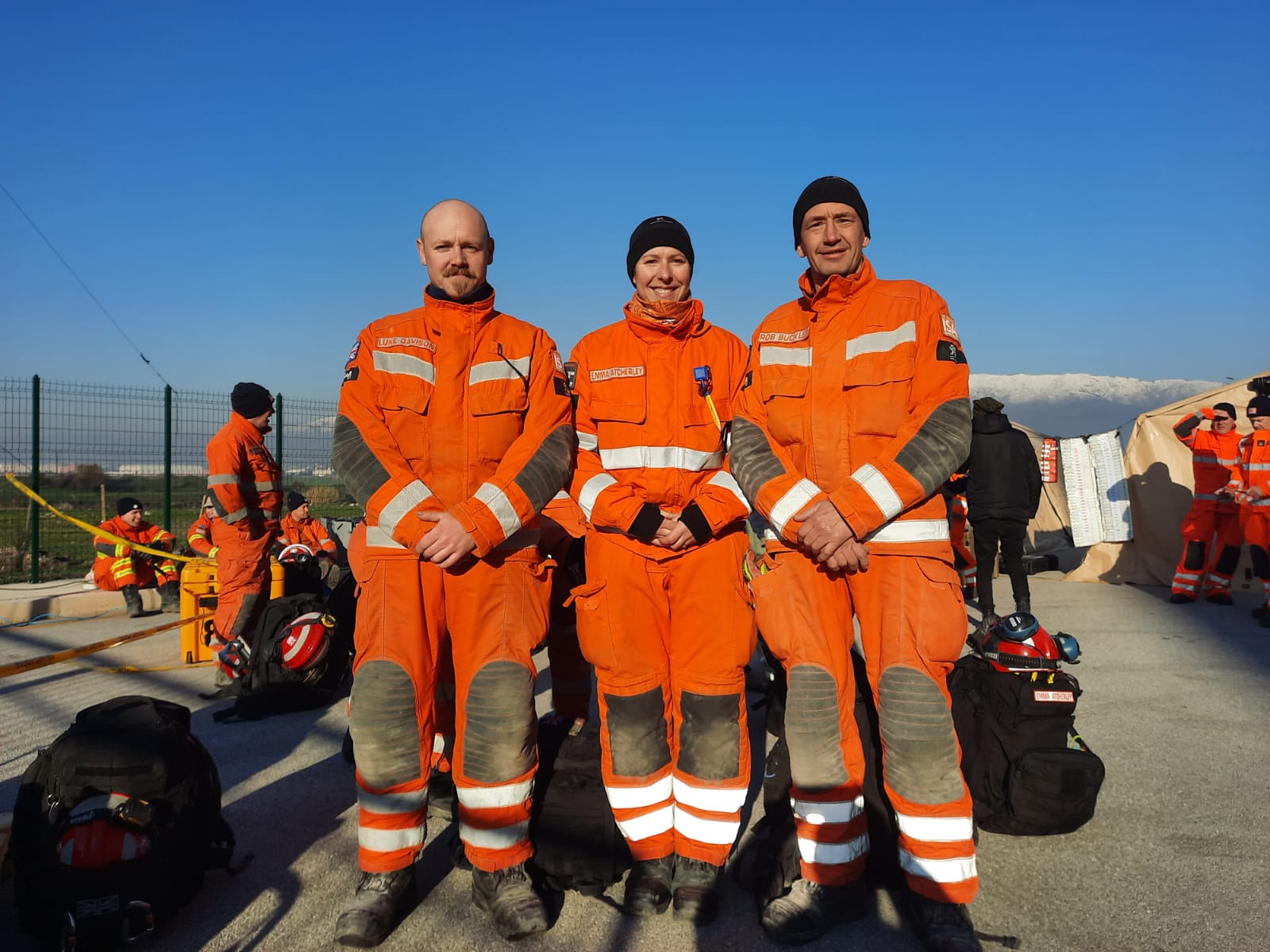 "Nor the level of intensity, because you constantly feel like you are on a stopwatch and up against the clock.
"You've got such a limited window to make a real difference and pull people out alive."
Ms Atcherley was part of the team on Saturday that pulled out two survivors who had been trapped in the rubble of a collapsed building for 120 hours.
She was also involved in pulling out a 90-year-old woman on the UK team's first day in Turkey, and another man the following day.
The specialists have been working in Antakya in Hatay province since last Tuesday, after being scrambled by the UK Government.
She said: "It is so good when you pull someone out.
"The reaction of the families when we've saved lives has been really heart-warming, seeing their relief and knowing that we've changed someone's life.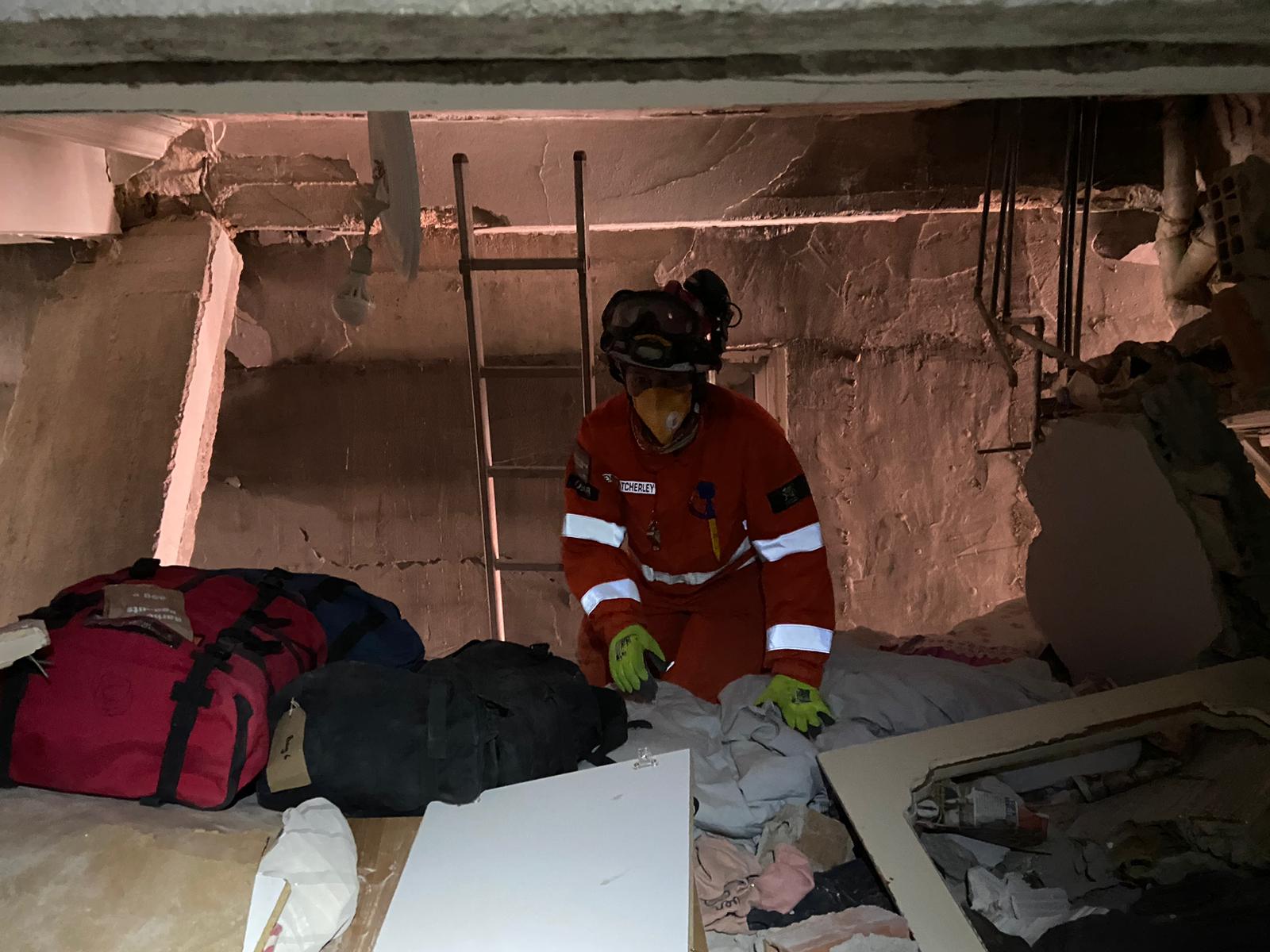 "I don't think I've cried yet, but throughout the day you go to a work site and you are up and you are down. It's a bit of a rollercoaster," she added.
"The worst moments have been seeing the deceased being pulled out of the rubble.
"A lot of the local teams have been working with bulldozers and have been taking deceased out of the rubble.
"Seeing them piled up at the side of the road and the grieving families – that's difficult. It's so sad.
"Also giving people bad news that there's nothing we can do after we've detected no signs of life, those are the worst moments.
"Outside most collapsed buildings, there's relatives sat just waiting, which is quite hard to see that level of suffering.
"They want us to bring their loved ones out alive or dead.
"We are a live rescue team, so we have had to explain we can't do anything if we can't find signs of life, which is really hard.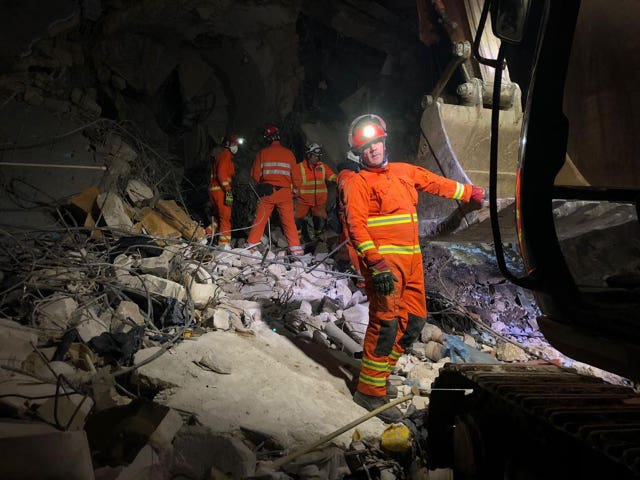 The mother-of-two said she is looking forward to an emotional reunion with her husband Leon and daughters Florence, 10, and Martha, eight.
She said: "I'm not sure how much my kids understand of what's going on. I know that at school they watch Newsround, so they will have seen something.
"I also know that their teacher did a little talk on me being part of the UK Government's response and what the team were doing.
"I know the kids are very proud of me, but they don't like me leaving and they were not happy that I was going. Any time I've spoken to them it's very much been 'When are you coming home?'.
"I'm sure there will be lots of screaming and tears if I manage to pick them up from school when I get back."
The British people have donated more than £60 million to the DEC appeal for Turkey and Syria in its first two days, including £5 million from the UK Government in matched funding.
With the death toll hitting more than 36,000, the UK Government has worked with the Turkish authorities to deploy the UK Emergency Medical Team (UK-EMT) to Turkoglu, eastern Turkey, to provide life-saving care.
International development minister Andrew Mitchell said: "This would not have been possible without the kindness and support of the British people. Thank you."