Vladimir Putin's troops have been commanded to advance in "most sectors" but are struggling to achieve a major breakthrough on the Ukrainian front line, British military chiefs have said.
The Ministry of Defence (MoD) said on Tuesday that the Russians have "not massed sufficient offensive combat power" on any one axis to "achieve a decisive effect".
Its intelligence assessment said Wagner Group mercenaries have likely made "further small gains" around the northern outskirts of the heavily-contested town of Bakhmut.
But the Ukrainian defence is continuing and the Russian advance to the south "has likely made little progress".
Further north, in Kreminna-Svatove, the MoD said the Russians are making "continuous offensive efforts" but on "too small a scale to achieve a significant breakthrough".
"Overall, the current operational picture suggests that Russian forces are being given orders to advance in most sectors, but that they have not massed sufficient offensive combat power on any one axis to achieve a decisive effect," the MoD said.
Defence sources believe the Russian president's feared spring offensive may not be launched simultaneously across the front line.
But the use of conscripts during the increasing military activity to attack in specific areas could be a means of testing weaknesses in the Ukrainian position.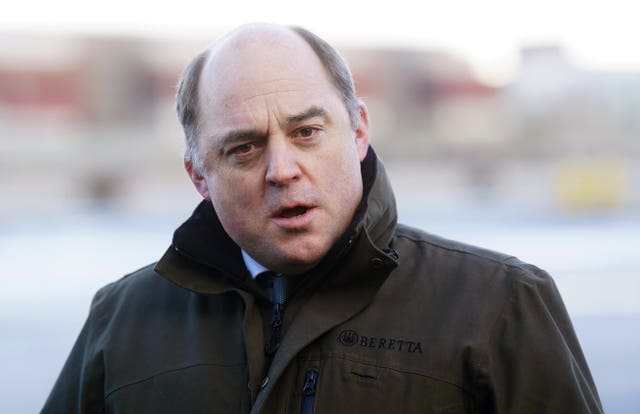 Nato secretary-general Jens Stoltenberg anticipates the defence ministers will discuss the possible supply of fighter jets to Kyiv.
The UK will be the first nation to start training Ukrainian pilots on Nato-standard aircraft, and Mr Wallace has been asked to investigate which planes the UK could potentially supply.