The UK recorded the highest number of working days lost to strike action for more than a decade in December, according to official figures.
About 843,000 working days were lost to labour disputes in the month, the Office for National Statistics (ONS) said.
It said this represents the heaviest impact from strike action during a month since November 2011, when 997,000 working days were hit.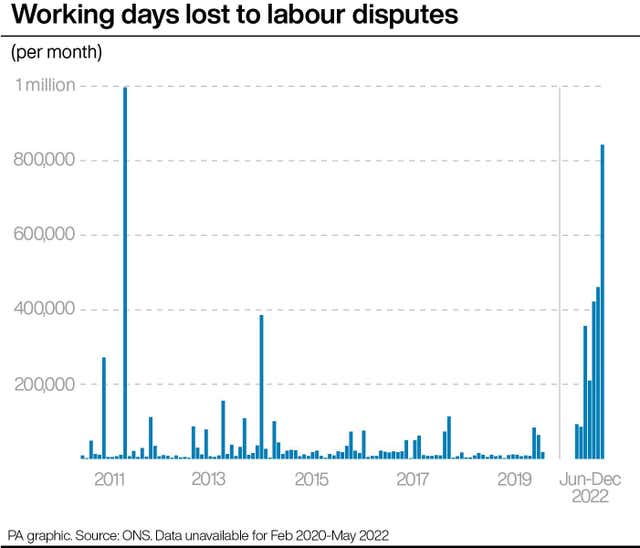 ONS director of economic statistics Darren Morgan said: "The number of working days lost to strikes rose again sharply in December.
"Transport and communications remained the most heavily affected area, but this month there was also a large contribution from the health sector."
Last week the ONS released separate data which showed that the vast majority (97%) of working adults have not missed work as a result of the strikes, with just 3% saying they had.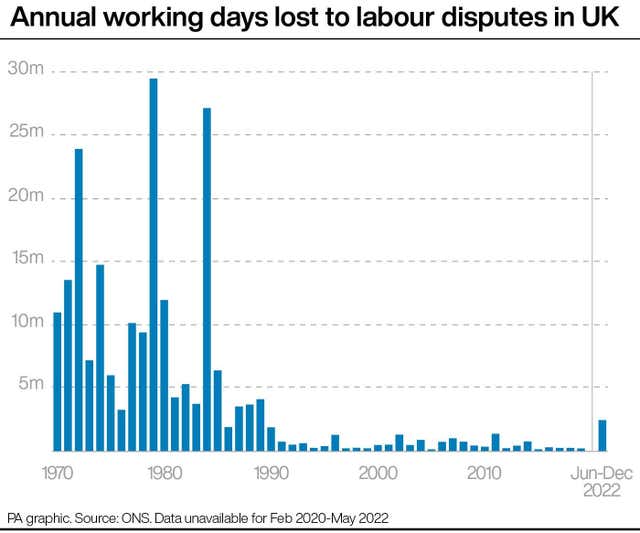 While some smaller disputes have been resolved, many have continued into 2023 as inflation continues to outstrip increases in pay.
The ONS said on Tuesday that regular pay growth reached 6.7% over the three months to December.
However, once consumer prices index (CPI) inflation is taken into account, regular pay fell by 3.6% in the three-month period, compared with the previous year.