Ireland's premier Leo Varadkar has hailed Nicola Sturgeon as a "true European".
The Taoiseach paid tribute to Ms Sturgeon in the Dail parliament in Dublin shortly after she announced her decision to resign as Scotland's first minister.
Mr Varadkar said the outgoing SNP leader had shown "huge commitment to her country".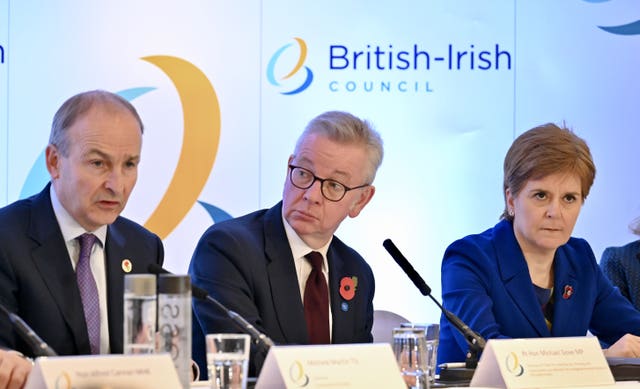 "And I always found her to be an impressive, competent, articulate and thoughtful politician, a true European and a friend of Ireland and certainly she will always be welcome at our table."
He added: "I wish Nicola and her family the very best for the future."
Ireland's deputy leader and foreign affairs minister Micheal Martin also paid tribute to Ms Sturgeon.
"Over many years, Nicola has demonstrated strong leadership rooted in her vision for Scotland," he said.
"Ireland and Scotland are close neighbours and friends, and I have greatly appreciated and valued my regular engagement with the First Minister, particularly at British-Irish Council summits.
"I want to wish her all the best and look forward to engaging with her successor in due course."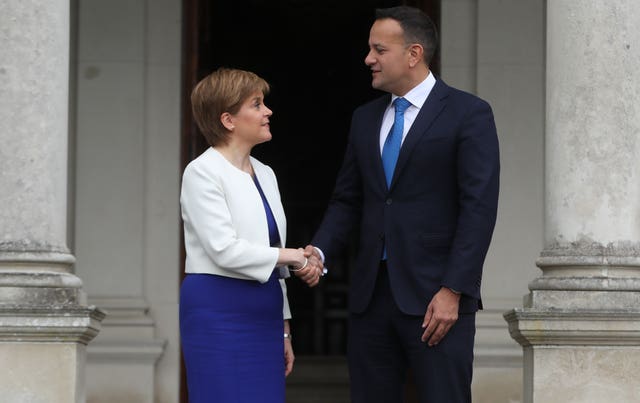 "I have absolutely no doubt that she will continue always to advocate for the country and the people that she loves," she said.
The leader of Ireland's Labour Party Ivana Bacik also paid tribute during a question time session in the Dail.
"I'd like to start also by acknowledging today the stepping down by Nicola Sturgeon after an eight-year term as Scotland's first minister and undoubtedly a powerful force in Scottish politics throughout that time and I just want to wish her well personally also on this surprise announcement," she said.