The President of Ireland hailed Nicola Sturgeon's "freshness and enthusiasm" as he paid tribute to the resigning Scottish First Minister.
Michael D Higgins said Ms Sturgeon's contribution to public life had been recognised in Scotland and abroad as a "particularly distinguished one".
"During her time in office, Nicola Sturgeon brought a freshness and enthusiasm to the tasks of representation and public service that was singular," he said.
"This was exemplified in the leadership she displayed during the Covid-19 pandemic, when she communicated necessary reassurance with the sharing of practical measures that had to be taken.
"Nicola Sturgeon has combined these skills with a warm sense of hospitality, which I encountered when I visited Scotland in 2016.
"At both this meeting, and on her visit to Aras an Uachtarain (The President's residence in Dublin) the same year, I was struck by her willingness to discuss contemporary events with a frankness and a respect for complexity and mutual understanding that was very helpful.
"May I extend my best wishes to Nicola and her family for the future."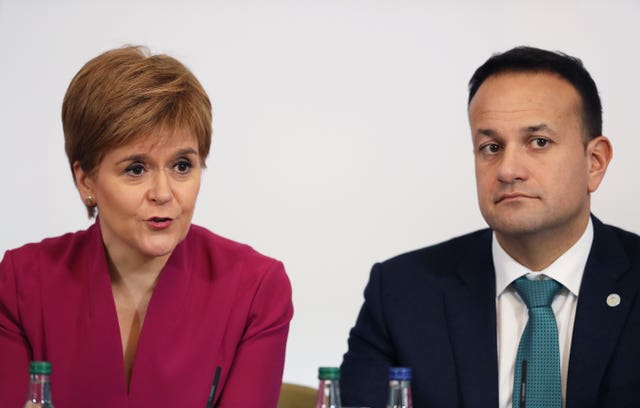 The Taoiseach paid tribute to Ms Sturgeon in the Dail parliament in Dublin shortly after she announced her decision to resign.
Mr Varadkar said the outgoing SNP leader had shown "huge commitment to her country".
"I met her many times in Dublin and also in the context of the British-Irish Council," he said.
"And I always found her to be an impressive, competent, articulate and thoughtful politician, a true European and a friend of Ireland and certainly she will always be welcome at our table."
He added: "I wish Nicola and her family the very best for the future".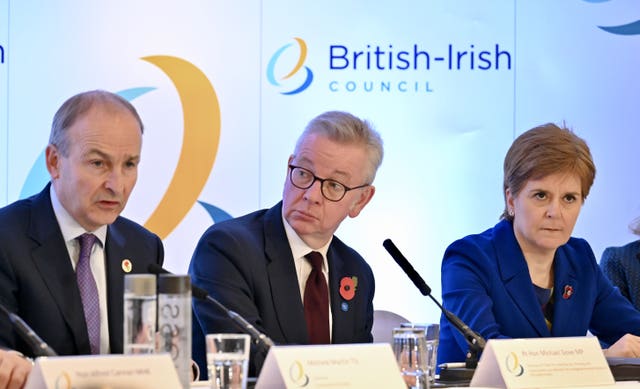 "Over many years, Nicola has demonstrated strong leadership rooted in her vision for Scotland," he said.
"Ireland and Scotland are close neighbours and friends, and I have greatly appreciated and valued my regular engagement with the First Minister, particularly at British-Irish Council summits.
"I want to wish her all the best and look forward to engaging with her successor in due course."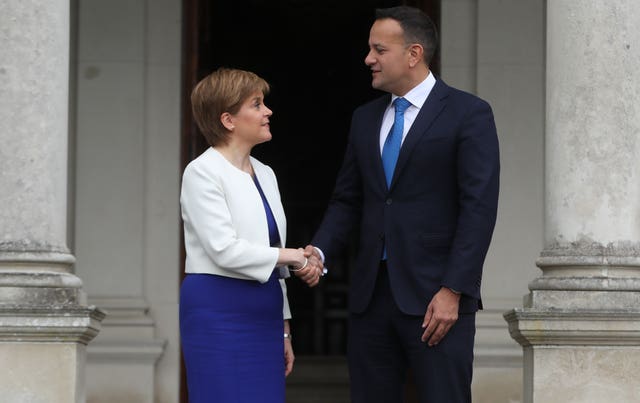 "I have absolutely no doubt that she will continue always to advocate for the country and the people that she loves," she said.
The leader of Ireland's Labour Party Ivana Bacik also paid tribute during a question time session in the Dail.
"I'd like to start also by acknowledging today the stepping down by Nicola Sturgeon after an eight-year term as Scotland's First Minister and undoubtedly a powerful force in Scottish politics throughout that time and I just want to wish her well personally also on this surprise announcement," she said.