Ads for a life insurance firm that joked about serial killer Harold Shipman have been banned for causing serious and widespread offence and distress.
The Facebook and Instagram ads for DeadHappy, seen on January 23, featured images of Shipman and the text: "Life insurance… Because you never know who your doctor might be."
Shipman murdered between 215 and 260 of his patients during his time as a GP in Hyde, Greater Manchester.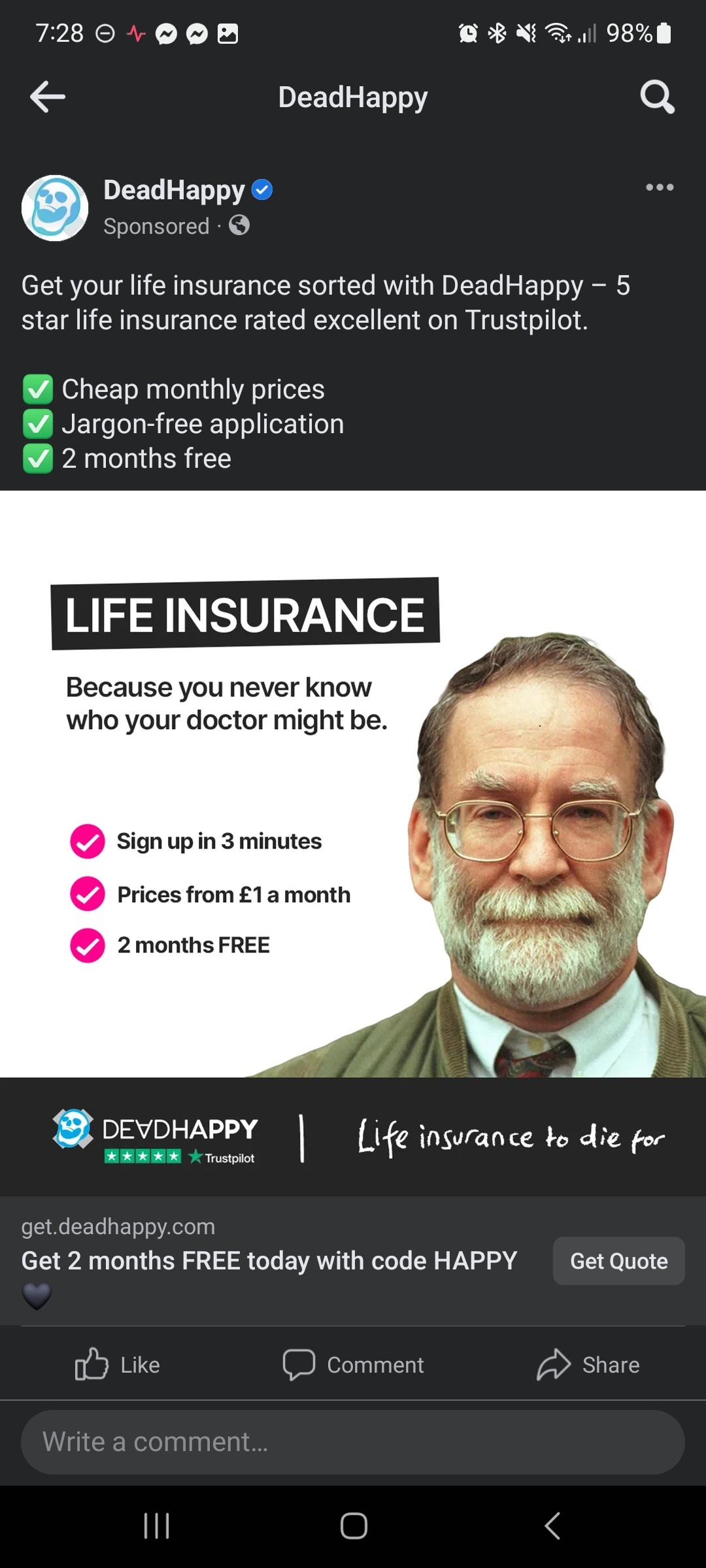 DeadHappy apologised, saying the ads first appeared at 2pm on January 23 and were taken down at 8am the next day when it became clear they were causing offence.
The firm said it was reviewing its processes in relation to the creation and approval of ads "and would endeavour to make better informed decisions going forward".
Facebook and Instagram acknowledged the complaints but made no comment.
The ASA said the ads "trivialised and made light of the murders committed by Harold Shipman, such that they were likely to cause both serious and widespread offence to those who saw them".
It added: "We further considered that any reference to the murderer in advertising material was likely to be distressing, particularly for those who had lost family members or friends at Shipman's hands and that, in the context of an ad promoting life insurance, the distress caused was unjustified.
"We concluded that the ads were not prepared with a sense of responsibility to consumers and to society and did not comply with rules on issues of harm and offence.
"We welcomed DeadHappy's assurance that they would not be repeated."
In a statement, DeadHappy founder Andy Knott said: "We are sorry. In our attempt to be provocative and make people really stop and think about their need for life insurance, we have made a mistake and for this we apologise.
"We will now go away and immediately review all of our current and future marketing campaigns to ensure that we learn from this mistake."