Police investigating the disappearance of Nicola Bulley are looking at a number of ways to find out where she is.
Ms Bulley disappeared while walking her springer spaniel, Willow, in the village of St Michael's on Wyre after she dropped off her two daughters – aged six and nine – at school on January 27.
More than 300 premises have been visited and around 1,500 pieces of information have been received, Assistant Chief Constable Peter Lawson said in a press conference on Wednesday.
Extensive searches have been carried out on the River Wyre, with officers searching as far as the sea.
Senior investigating officer Detective Supt Rebecca Smith said: "As any senior investigating officer does, you form a number of hypotheses, that is scenarios which are possible from the information to hand.
"Those hypotheses included the one that she possibly could have gone into the river, that there could have been third-party involvement, and lastly, that she could have left the area voluntarily."
The force said there is no evidence to suggest any crime has been committed or there was any third-party involvement.
– CCTV
Det Supt Smith said officers have viewed a "substantial amount of CCTV, which has helped them "pin down" some of Ms Bulley's movements.
However, they cannot "complete" every step she made as the area has footage that covers just parts of the route she took.
The detective said: "The area at the top of the field, Rowanwater, has CCTV that covers the gate that enters the field and the front of the site.
"That is working, the site managers have been cooperating with us and supporting this investigation at every stage.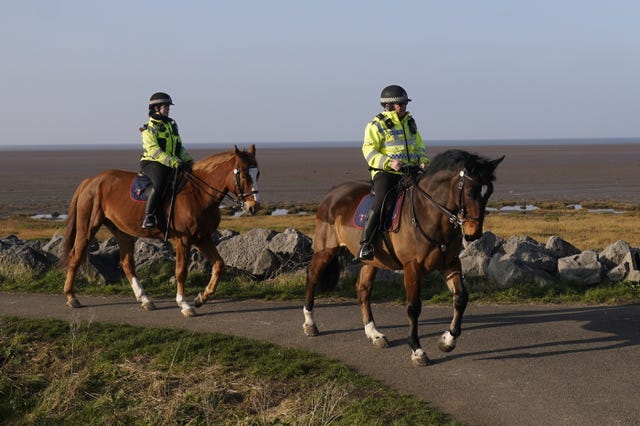 Footage also shows she did not go down Allotment Lane or via the path at the rear of the Grapes pub onto Garstang Road, the senior officer said.
Det Supt Smith added: "What I can say – which we've established only yesterday – was that if Nicola had left out of the river path and turned right, she has not reached the Grapes pub."
Officers have been "trawling" the area for more footage, but parts of the nearby main road are not covered.
– Dashcam footage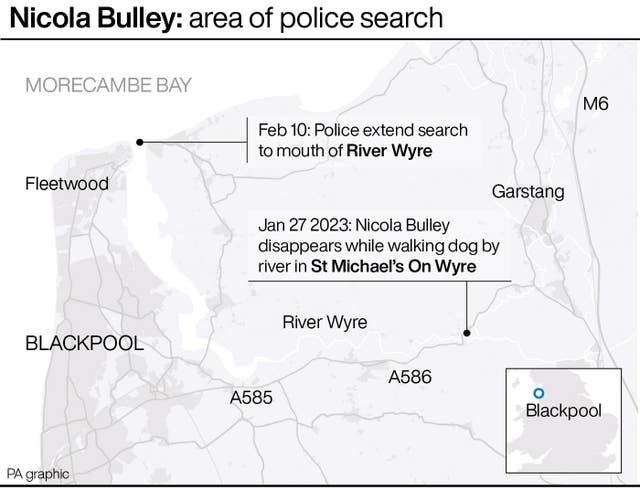 Det Supt Smith said every piece of footage has been reviewed, but none of it has indicated that Ms Bulley was there.
She added: "From the iron bridge to the school there is nothing there, which is why it's so important for the dash cam.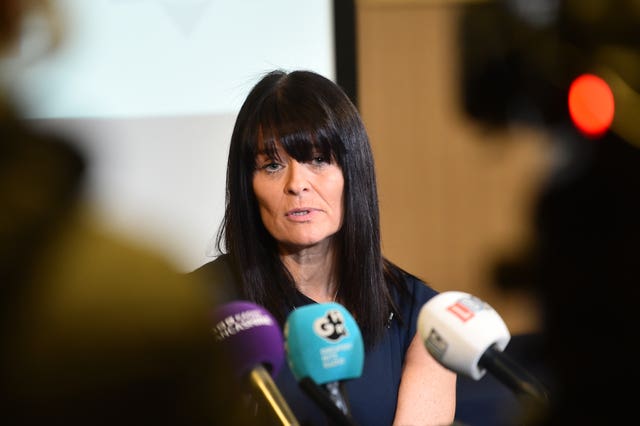 A "substantial" number of the 700 drivers who went through the village on the morning Ms Bulley disappeared have been contacted.
However, there has been no sign of her on any of the footage received.
– Witnesses
Officers have spoken to a number of dog walkers known to Ms Bulley, who were in the area at the time, described by Det Supt Smith as "key witnesses".
They have "thoroughly" looked into the possibility of Ms Bulley's colleagues, who were on a Microsoft Teams call with her, knowing what happened, which is "not the case".
Officers, along with digital experts, have carried out an "exhaustive amount of work" on Ms Bulley's phone.
Det Supt Smith said this has enabled the force to monitor her movements in the field, corroborated with the witness accounts.
She said Ms Bulley's Fitbit device did not provide further information because it had not been "synced for a number of days".
She was not wearing a headset at the time of her disappearance, the officer confirmed.
On Wednesday, police were also analysing her social media accounts, which the family is aware of.
Det Supt Smith made it clear that Ms Bulley's accounts may appear to be online as this takes place but that "nobody needs to be concerned or to contact the incident room".
– River
Officers will continue searching the river this week, but is an "inherently challenging medium" to investigate, Mr Lawson said.
He went on: "The reality is there will be a point in which I need to review the extent of proportionality of continuing to deploy significant search resources around the River Wyre."