The general secretary of Scotland's largest teaching union has said a new pay offer for teachers is a "baby step" rather than a "significant improvement".
The deal announced on Tuesday evening would see teachers who earn up to £80,000 given a 6% pay boost backdated to April 2022 and a further 5.5% from the start of the 2023 financial year, representing 11.5% over two years.
General secretary of the EIS Andrea Bradley told the BBC's Good Morning Scotland on Wednesday: "I would say what's been put through the media and subsequently put on the table for negotiation later this week amounts to a tiny baby step in the right direction rather than a significant improvement."
She said the union's salary negotiating committee will consider the figures on Wednesday morning.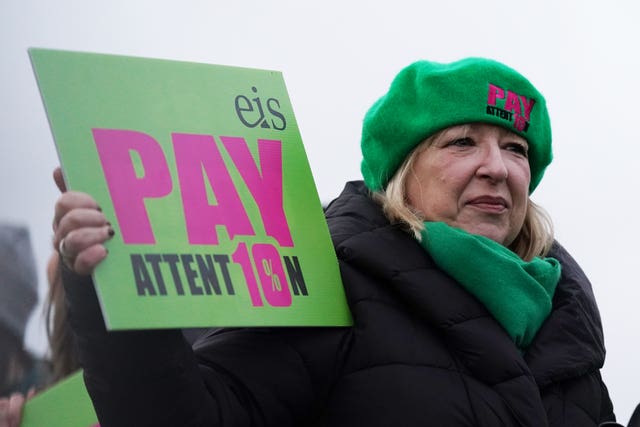 She went on to say that her union and others will look seriously at the offer, but added that it would still amount to a real-terms pay cut over the next two years.
"Our members have not had a proper chance to look at this – I think the offer came in after 9pm last night when many of them would have been getting ready to go to their beds," she told Good Morning Scotland.
"Their first careful look at it will be probably as we're speaking just now ahead of the meeting at 10am.
"I can absolutely assure you that our members will look very, very carefully and will take very, very seriously the terms of this offer and the way in which those terms have been shared with them."
But Education Secretary Shirley-Anne Somerville insisted on the same programme that the offer is "good and fair" and that teachers have received almost a 30% cumulative pay increase since 2018.
She called for education unions to suspend ongoing strike action while the offer is considered.
"I think this is a fair deal," she said.
"I appreciate it's not the 10% that teaching unions wanted, but that is unaffordable, but I do think it's a fair deal, and that's why I've written to the trade unions asking them to put this new deal to the members.
"They asked for a new offer – the new offer is now on the table."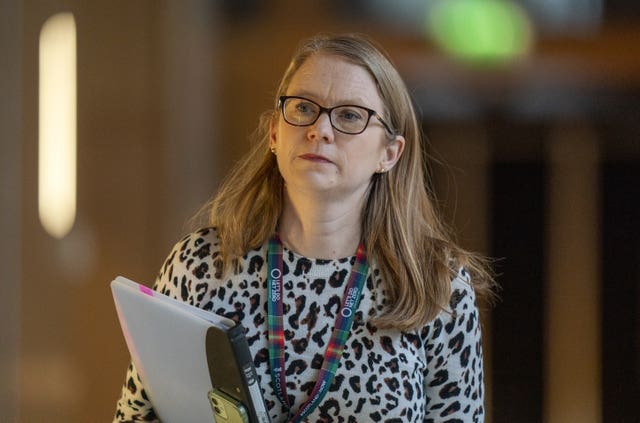 She said: "We've managed to find a sum that we can increase the offer for this year and we've also put money on the table to help for the next financial year.
"The challenge that we've set ourselves is how can we improve when we had an already allocated budget.
"We've taken very difficult decisions to ensure that we've been able to improve their offer respecting the unions already rejected that (previous offer)."
Teachers across Scotland have taken industrial action on several occasions over the last few months, including a 16-day programme of rolling strikes in January.
The EIS union has earmarked February 28 and March 1 for two days of national strike action as well as a further 20 days of rolling strikes across local authorities from March 13 until April 21.
They had also planned to target the constituencies of First Minister Nicola Sturgeon, Deputy First Minster John Swinney, Education Secretary Ms Somerville, and Cosla resources spokeswoman Katie Hagmann.
But Ms Bradley could not confirm if the strike action will be suspended and told Good Morning Scotland the union's executive committee will make a decision after the salary committee has looked at the pay offer.