The SNP's vote share in opinion polls in Scotland has dipped in recent months, though the party remains ahead of its rivals.
In polls of people's voting intention in a general election, the SNP enjoyed ratings in the high 40s or low 50s for much of the period after the December 2019 election, particularly during the early months of the Covid-19 pandemic, with the average share peaking at 54% in autumn 2020.
This trend continued into 2021, with the party's monthly average never dropping below 47%.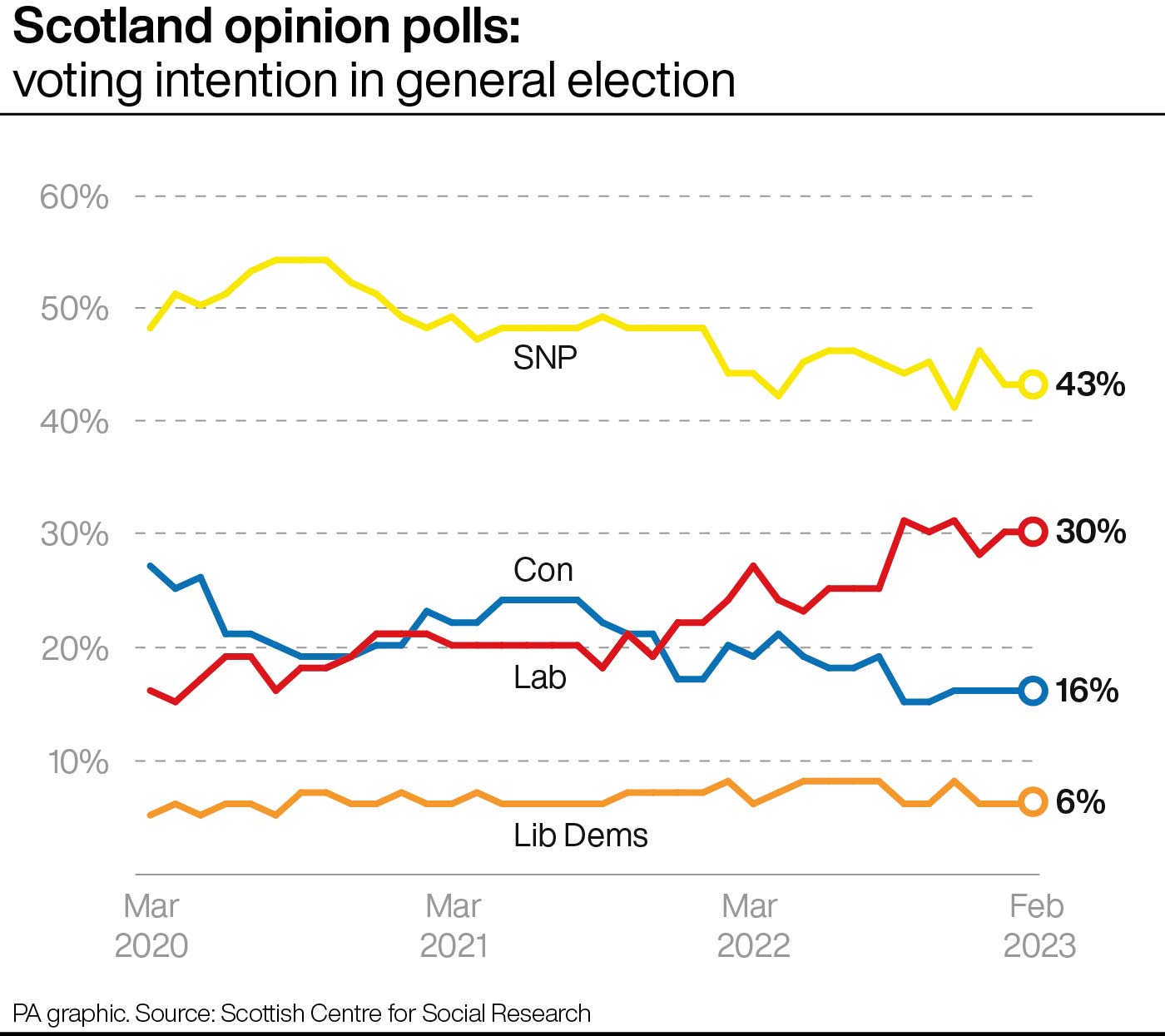 This was paralleled by a rise in support for Labour, whose ratings had hovered around 20% for much of the previous two years, but which began to see an increase from early 2022.
The latest monthly average puts the SNP on 43%, Labour on 30%, the Conservatives on 16% and the Liberal Democrats on 6%.
At the 2019 general election, the SNP won 45% of the vote in Scotland, with the Tories on 25%, Labour on 19% and the Lib Dems on 10%.
If the latest polling figures were mirrored at the next general election, the SNP would probably lose some seats but would remain the largest party in Scotland.
Polls are snapshots of opinion, not predictions or forecasts.
With the next election not expected to take place until summer or autumn 2024, there is plenty of time for the numbers to change further – and for Nicola Sturgeon's replacement as SNP leader to get a chance to make their mark.