A 14-year-old boy has admitted to causing the death of a grandmother while driving an electric scooter.
Pedestrian Linda Davis, 71, was injured when she was hit by the teenager on a privately-owned e-scooter on the pavement in Southwell Road East, Rainworth, Nottinghamshire, on June 2 last year.
Mrs Davis, who was known as Lou, died six days later in hospital.
Appearing at a hearing at Nottingham Magistrates' Court on Wednesday, the boy, who cannot be named for legal reasons, pleaded guilty to one count of causing death by driving a vehicle otherwise than in accordance with a licence, and another of causing death by driving a vehicle while uninsured.
Wearing a black jacket, tracksuit bottoms and trainers, and supported by his father, the boy, who is from Nottinghamshire, spoke only to confirm his details and enter pleas.
He said: "This case will clearly require a pre-sentence report in respect of the defendant's age.
"I will also need sufficient time because clearly there will be victim personal statements which will need to be read, should the authors of those victim personal statements wish to read them out in court."
Addressing the defendant, he said: "By placing you on bail, it is vital that you keep out of trouble with the police and do not be tempted to use any of these machines.
"I leave all sentencing options available to myself.
"I am not tying my hands as to how I will deal with you."
Kelly Shooter, prosecuting, said that Mrs Davis' daughter, who attended court, wished to read out a statement at the sentencing hearing, which was scheduled for March 8.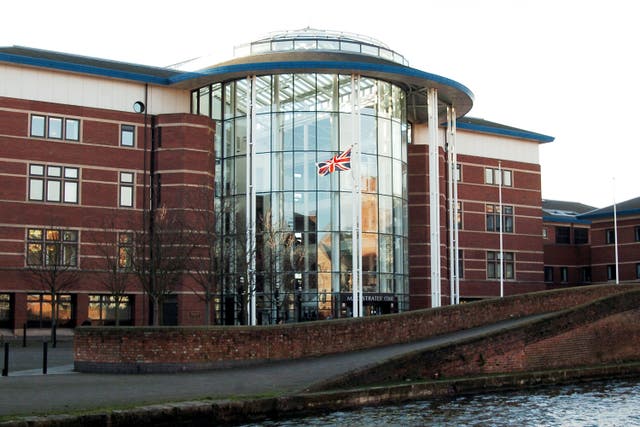 According to the Department for Transport, it is illegal to use privately-owned e-scooters on pavements, footpaths, cycle tracks and cycle lanes on roads. Riders must have a driving licence.
To be used on public roads and in public spaces lawfully, they must conform to a number of requirements, including being insured, taxed, and used with relevant safety equipment and other conditions.
However, the DfT website states that "it is likely that they (riders) will find it very difficult to comply with all of these requirements", meaning their use on public roads would effectively be a criminal offence.
They can be used on private land, with the landowner's permission.
Around 1,300 e-scooters are currently available for hire in Nottingham under the city council's SuperPedestrian scheme, a Government-backed trial running until May 2024.
These are legal on public roads in some areas of the city under certain conditions, but riders must be aged at least 18 and hold at least a provisional driving licence.