Centrica has followed much larger companies such as BP and Shell in reporting annual results for last year which broke previous records.
But how linked are the company's profits to the massively high energy bills that households are paying and is the Government doing anything to curb the excesses of the energy sector?
How similar is Centrica to BP and Shell?
All are energy companies, but what they do is rather different. A large part of Centrica's revenue – around a third of it – comes from British Gas, which is a household energy supplier. Shell has an energy supply arm, but it makes up only a tiny part of the business.
Centrica also owns a stake in several nuclear power plants, which are more important to it than its oil and gas exploration arm. This makes its model rather different from oil and gas majors Shell and BP.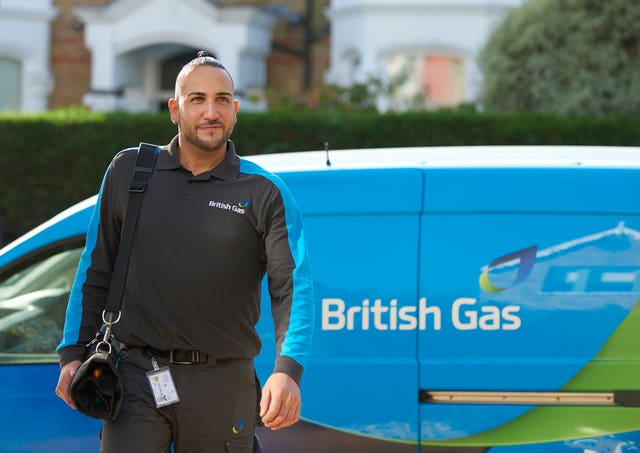 Not directly. Centrica owns British Gas which sells energy to about eight million households and businesses.
These customers have been paying record-high energy bills for the last year.
But while British Gas collected these payments from customers, it largely has to spend most of that money paying for the gas and electricity that it buys for its customers.
The company made just £8 post-tax profit per customer, a reduction from £13 the year before.
So no, the massive bill that you paid to British Gas did not contribute much at all to Centrica's profits. In fact, the company spent more helping customers than it made in profit from British Gas Energy.
This is where it gets more complicated because there is a clear indirect link between energy prices and Centrica's profits.
The massive jump in energy prices has meant that the price the company can charge for the energy it produces has risen.
This means that while British Gas is not making much of a profit, the parts of Centrica which make energy are combing it in.
For example, the business's nuclear power plants sold each megawatt hour of electricity they produced for £140 last year, up from £46.60 a year earlier. The company has already sold some of the nuclear power it expects to produce in 2024 for £240 per MWh.
As a result, the nuclear arm swung from a loss of £38 million to a profit of £724 million.
The company's gas is also selling for more than it has in the past.
The other big profit centre for Centrica was the company's trading division. This part of the business buys and sells energy on the market, taking a profit along the way.
Traders can take advantage of volatility in the market, and the last year allowed them to make a massive £1.4 billion in profit, up 1,900% compared with 2021.
What are energy prices doing at the moment?
Both oil and gas prices have eased back from their recent highs. Oil now costs around 86 dollars per barrel, not an unusual level historically.
Gas prices have also dropped significantly from last year's peaks. But at around £1.30 per therm they are still a little under three times higher than they had been through much of the 2010s.
What will happen to my energy bills?
Most households will see their energy bills soar again in April.
This might seem paradoxical but this is because of the impact of Government support.
At the moment the average annual bill is £2,500 under the Government's support scheme for households. From April that support becomes less generous and the average bill will rise to £3,000.
Without this support, the average bill would likely have fallen from £4,279 today to £3,338 from the start of April, according to the latest forecast from Cornwall Insight.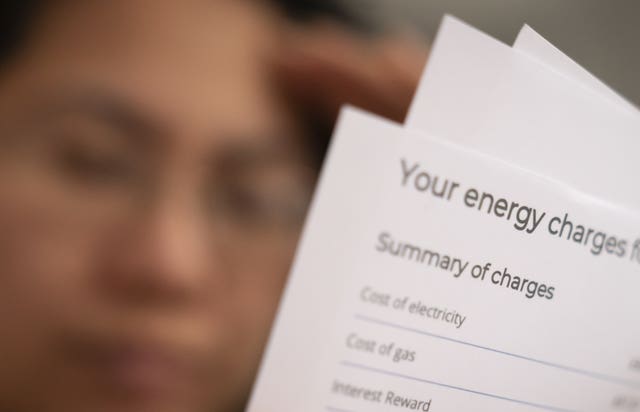 Ministers have hit Shell, BP and Centrica and other oil and gas companies with a 35% extra windfall tax amid their massive profits.
However, this is limited to the companies' North Sea operations. The Government does not tax profits that these companies make abroad.
There is also a separate windfall tax on wind farms, nuclear power plants and other power generators.
Centrica said it expects to pay an extra £2.5 billion in windfall taxes over the years that the taxes are in place.
The Government is also helping households with their energy bills. At the moment people pay 34p per unit of electricity and 10.3p per unit of gas that they use, a lot lower than would have been the case if the Government had not stepped in.
The Government has also offered an additional £400 energy discount to every household in the country and is supporting businesses with their bills.
Will energy and fuel prices go back to their pre-Covid levels?
Gas prices are unlikely to drop back to what we used to consider "normal" prices.
The dispute between Russia and Europe is now so big that it seems unlikely that the gas will start flowing like it used to, even if hostilities cease in Ukraine.
That will leave Europe reliant on liquid natural gas imports for years to come – until it can replace gas with renewable energy.
To make it liquid so it can be transported by ship, natural gas is cooled to -160C. This is an expensive process in its own right, so adds to the price that people have to pay for LNG, compared with gas transported by pipeline.
Therefore, as long as Europe is more reliant on LNG than it has been in the past, gas bills are likely to remain higher.
As for the price of fuel, diesel and petrol prices are falling, according to data from the RAC, although they still have some way to go before coming back to more normal levels.