Evidence strongly suggests breaches of coronavirus rules would have been "obvious" to Boris Johnson during partygate, the inquiry into whether he lied to MPs with his denials has said.
The cross-party Privileges Committee said the Commons may have been misled at least four times, as it set up a live showdown with the former prime minister later this month.
Mr Johnson remarked a mid-pandemic leaving party in No 10 was "probably the most unsocially distanced gathering in the UK right now", according to written evidence in an interim report published on Friday.
WhatsApp messages given to the inquiry show advisers "struggling" with how parties were within the rules, with one conceding an excuse "blows another great gaping hole in the PM's account".
But the committee said: "The evidence strongly suggests that breaches of guidance would have been obvious to Mr Johnson at the time he was at the gatherings.
"There is evidence that those who were advising Mr Johnson about what to say to the press and in the House were themselves struggling to contend that some gatherings were within the rules."
The committee defended its inquiry as being "not based on the Sue Gray report" but on evidence including witnesses, WhatsApps, emails and photographs from a Downing Street photographer.
Evidence included messages between No 10's then communications director Jack Doyle and an official discussing the birthday gathering held for Mr Johnson in 2020, for which the ex-PM was fined by police.
Mr Doyle wrote: "I'm struggling to come up with a way this one is in the rules in my head."
In response to a suggestion that they describe the event as "reasonably necessary for work purposes", he said: "Not sure that one works does it? Also blows another great gaping hole in the PM's account doesn't it?"
One No 10 official in another exchange said a colleague was "worried about leaks of PM having a piss-up and to be fair I don't think it's unwarranted".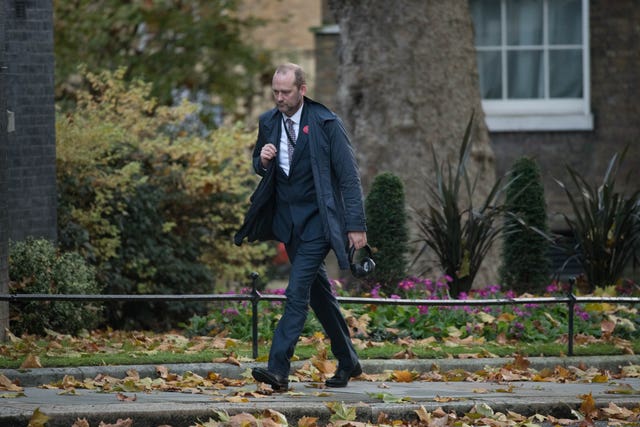 During strict post-Christmas lockdown rules, the then Conservative leader can be seen apparently mid-speech in front of four bottles of sparkling wine, as well as beers.
The committee will cross-examine what Mr Johnson knew at the time of his various denials to the Commons, including saying on December 8, 2021 that no rules had been broken despite Ms Gray and the police concluding otherwise.
"It appears that Mr Johnson did not correct the statements that he repeatedly made and did not use the well-established procedures of the House to correct something that is wrong at the earliest opportunity," the committee added.
Mr Johnson may also have broken the rules when giving the impression there needed to be an investigation by Ms Gray to establish whether the rules and guidance had been broken.
"While repeatedly making that statement to the House, he appears to have had personal knowledge that he did not reveal," the committee said.
Mr Johnson told the committee he has "no relevant material" after repeated requests for evidence and still "has not provided us with a written submission".
"It is also clear that what I have been saying about this matter from the beginning has been vindicated.
"That is because there is no evidence in the report that I knowingly or recklessly misled Parliament, or that I failed to update Parliament in a timely manner."
The report makes clear that the publication is "not the final conclusions", with Mr Johnson scheduled to give oral evidence broadcast live on television in the week starting March 20.
Mr Johnson said he "relied upon advice from officials" so when he told MPs "that the rules and the guidance had been followed, that was my honest belief".
He said it is "surreal" and "particularly concerning" to discover the committee was partially relying on findings from Ms Gray.
The Whitehall enforcer carried out the initial partygate investigation launched by Mr Johnson and will become the Labour leader's chief of staff.
Mr Johnson said: "I leave it to others to decide how much confidence may now be placed in her inquiry and in the reports that she produced."
Mr Johnson received one of the 126 fines issued by Scotland Yard over lockdown-busting parties in Downing Street and Whitehall.
If found to have lied to Parliament and suspended for more than 10 days, he could be forced to face a by-election.
The committee, that has a Conservative majority and is chaired by Labour's Harriet Harman, criticised the Government's "reluctance" to hand over evidence until Rishi Sunak took over.
Deputy Labour leader Angela Rayner said the interim report is "damning" and she urged the Prime Minister to end Mr Johnson's taxpayer-funded legal defence.
"This partygate report is damning on Boris Johnson's conduct, not just in the crime but the cover-up," she said.
"Rishi Sunak must stop propping up this disgraced PM and his legal defence fund – and make clear that if he is found to have repeatedly misled Parliament, his career is over."