Cabinet Secretary Simon Case warned Boris Johnson about the "terrible" effects of lockdown on mental health, education and the economy, according to leaked correspondence.
The nation's most senior civil servant told the then-prime minister that the Government must be "brutally honest" with the public about those consequences, the Daily Telegraph reported.
Mr Case raised the concerns with Mr Johnson two days before the latter announced the second national shutdown in October 2020.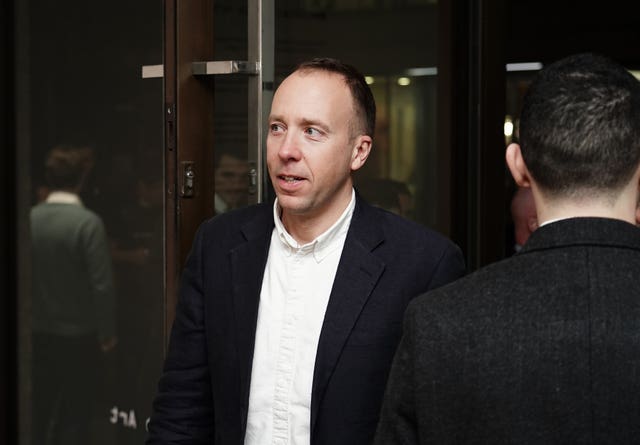 The journalist, who obtained the records when she co-authored Mr Hancock's memoir, has described lockdowns as an "unmitigated disaster".
In his message, Mr Case wrote: "I think we have to be brutally honest with people. Full lockdowns optimise our society/economy for tackling the Covid R rate – but they are terrible for other outcomes (non-Covid health, jobs, education, social cohesion, mental health etc)."
The leaked exchanges also showed ministers expressing concern about "minor ailments" going unchecked.
Then-health minister Lord Bethell questioned the potential cancellation of a public health campaign urging people to check minor symptoms in September 2020, according to the Telegraph.
He asked Mr Hancock: "It will lead to long term capacity pressures as minor ailments turn into acute and more expensive problems."
Mr Case was reportedly considering his position after becoming embroiled in the controversy surrounding the leaked correspondence.
In previous reported conversations, he described Mr Johnson as a "distrusted" figure, and suggested it was "hilarious" that travellers were being "locked up" in so-called quarantine hotels.