A steak, ale and stilton cheese pie named Moo-and-Blue has been crowned UK supreme champion at the British Pie Awards.
The winning savoury manufactured by Leicestershire-based Brockleby's Pies ate up competition from more than 900 entries.
The champion was announced on Friday after this year's annual contest saw 150 judges sampling crust and crumb under tightly controlled conditions in the beautiful surroundings of St Mary's Church in Melton Mowbray.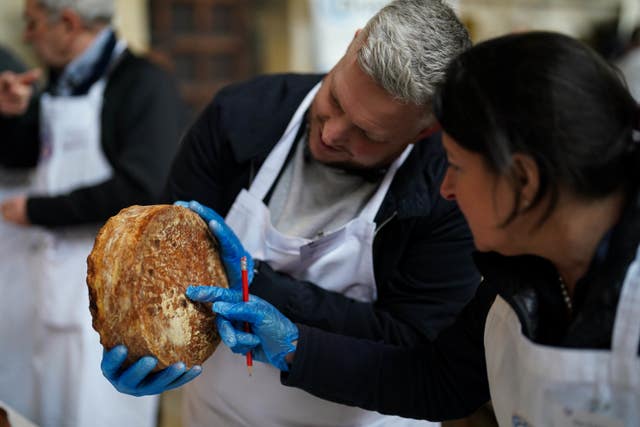 It makes a change from last year, when the title of supreme champion went to Pieminister's gluten-free Mooless Pie.
Baking began on Wednesday in Britain's unofficial pie capital, in Leicestershire, as 908 bakers from pubs, restaurants and other establishments served up fillings ranging from Marmite-and-cheese, kebab and lasagne.
As well as attracting a record number of pies and pastries, the awards' organisers recruited judges from major retailers, including Selfridges and Tesco, to work alongside chefs and pie experts.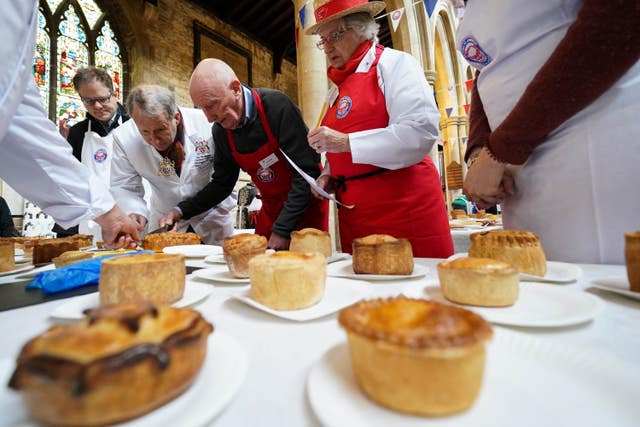 Awards chairman Matthew O'Callaghan said: "We are always highly encouraged to see the nation's love of pies at these annual awards, and this year there has been a huge level of excitement and creativity.
"On Wednesday we had the pleasure of enjoying some spectacular pies, and Brockleby's Pies has overcome exceptionally stiff competition for not only the best hot-eating savoury pie, but has triumphed over all entries and been crowned supreme champion.
"These awards celebrate the skill of British piemakers across the nation, so I'd like to say a particular congratulations to Brockleby's for this huge success."