A number of clifftop homes are at risk of toppling into the sea during high spring tides, with people evacuated and the situation looking "pretty miserable".
Several wooden properties, built on sand dunes at Hemsby in Norfolk, are perilously close to the waves due to coastal erosion.
Keith Kyriacou, chairman of Hemsby Parish Council, said he believed two or three homes had been evacuated so far and the village hall is on standby in case people need to stay there.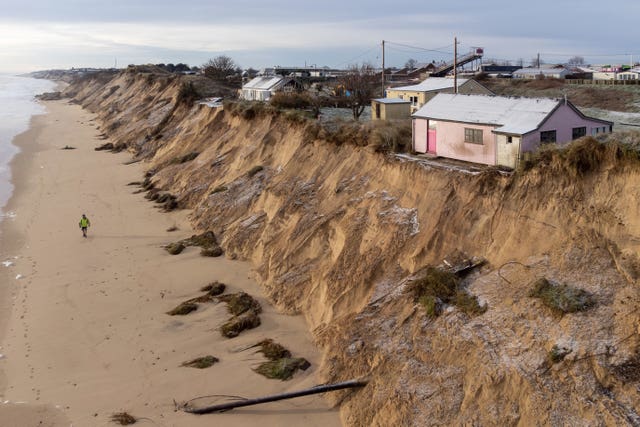 "There's been people evacuated from their homes.
"It's not looking very good at all."
He said that "quite a bit more" dune had been lost this week and it was "looking pretty grim".
"We just want some help from the Government. We're in dire straits in Hemsby."
He said that homes could "could go (into the sea) this weekend".
"We had a high tide this morning," he said.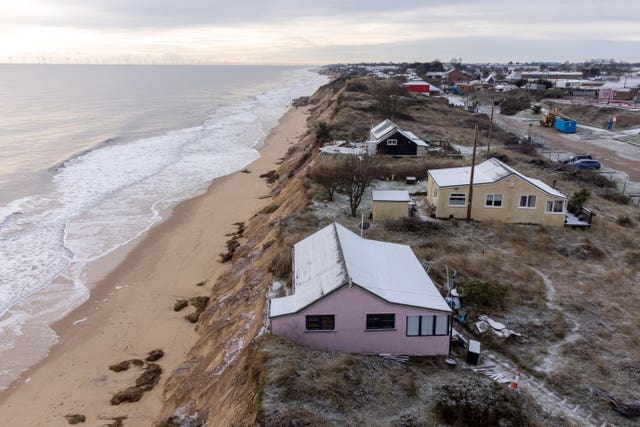 "Once they go and the other set of dunes goes you then potentially open up to a whole load more houses."
He said that planning permission had been obtained for rock berm sea defences "but we can't get the funding".
"The lifeboat crew down there are doing a fantastic job helping people," he said.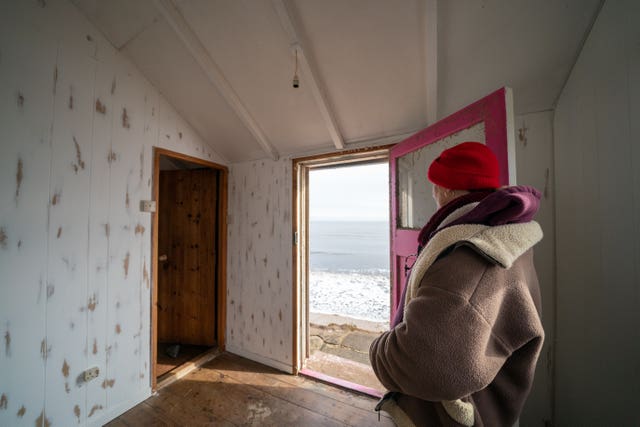 A force spokeswoman said: "Due to the loss of cliff material in the recent severe weather, we are working with our partners to evacuate properties at risk in Hemsby.
"Public safety is always our priority and people should avoid the area."
Great Yarmouth Borough Council said staff from the authority will be on site "for the duration of the high tides risk period" and are "looking at how best to arrange storage and provide help to remove belongings from any homes that require it".
Jane Beck, the council's head of property and asset management, said: "This is obviously a very worrying time for people who might be affected and we want to do everything we possibly can to ensure the council provides the best possible support and help."