Rishi Sunak has insisted he is taking the north "seriously" despite inflicting further delays to the HS2 rail project.
The Prime Minister was facing criticism for delaying the construction of Birmingham to Crewe leg of the high speed services by two years.
Under cost-saving measures, the trains may now not reach central London until 2041, with passengers instead having to transfer to make the half an hour journey from the suburbs.
Mr Sunak, speaking to journalists on a high-speed Eurostar service to Paris, insisted he was not betraying the northern voters that handed the Conservatives their majority in 2019.
"I'm probably one of the most Northern prime ministers that we've had in a while, as someone who understands the issues," the MP for Richmond, in north Yorkshire, said.
"It's hard to look at all of that and say the Government is not investing in the North and taking the North seriously – of course it is.
"But it's not just about the North, actually. It's about people wherever they happen to grow up. Actually, equally, if you're growing up in a village in the rural South West, I equally want you to feel that this is a Government that's delivering for you."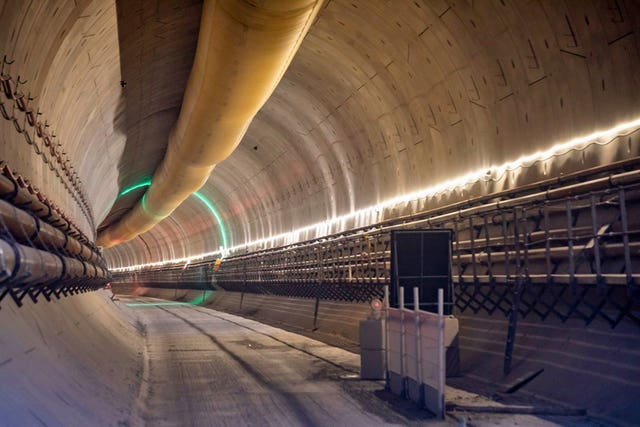 The high-speed line was due for extension between Birmingham and Crewe between 2030 and 2034 to help boost transport in the north of England.
But he is instead "prioritising" the initial services between Old Oak Common in west London's suburbs and Birmingham Curzon Street.
The move means that services will not stop in Euston in central London for years to come, with passengers expected instead travel for half an hour on the Elizabeth Line.
Foreign Secretary James Cleverly has said people need to be "realistic" about HS2.
He told Times Radio the UK was investing more in "any time since the Victorian era", adding: "So we're doing huge amounts with regards to rail travel but we have got to be realistic when we have a significant economic impact through Covid, we have to respond to that."
Business leaders warned the move could ultimately lead to higher costs.
John Foster, the Confederation of British Industry's policy unit programme director, said: "Delays to projects may create short-term savings, but they can ultimately lead to higher overall costs and slow down the UK's transition to a better, faster and greener transport network."
Shadow transport secretary Louise Haigh said the North is "yet again being asked to pay the price for staggering Conservative failure".
"Tens of thousands of jobs and billions in economic growth are dependent on this project," the Labour MP said.