Ice could cause hazards in parts of the UK where heavy snow brought treacherous conditions on Friday as temperatures are set to plummet as low as minus 10C overnight.
The Met Office has yellow warnings in place covering large swathes of the country after Storm Larisa battered parts of the UK with gales and blizzards.
It comes after drivers were urged to get behind the wheel only if necessary, with some motorists left stranded due to heavy snowfall.
Temperatures in rural areas across the UK could drop as low as minus 10 overnight across the UK, with more snow expected on higher ground across Saturday and Sunday.
Met Office meteoroligst Matthew Box said rain, sleet and snow would push north-eastwards across the country over the weekend, likely falling on the hills and mountains of the Pennines, the Cumbrian vales and some parts of Scotland.
But he added the snowfall would be "nothing to the same extent as what we saw on Thursday".
In parts of south-west England and Wales, the cold weather will likely give way to sunnier conditions later on Sunday, he added.
A warning for snow remains in place for much of Scotland, with another snow and ice warning issued for northern England on Saturday and another covering parts of Scotland and the north of England on Sunday.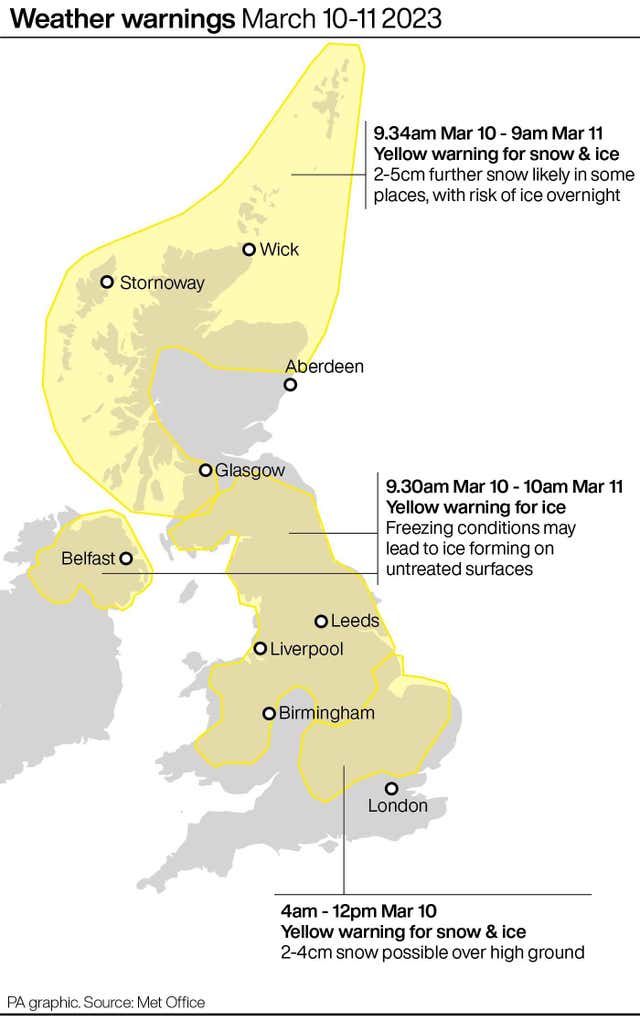 National Highways North West estimated that at one point congestion on the eastbound carriageway between Rochdale and Saddleworth stretched to around eight miles.
Emergency services have also rescued eight people who were trapped in heavy snowfall for more than 12 hours in Staffordshire.
Staffordshire Police said "artic conditions" since Thursday night caused a number of vehicles to get stuck – particularly on the A53 and the A523 near the town of Leek.
It said some people have been stranded inside their vehicles in sub-zero temperatures for more than 12 hours.
He said: "We've got some very cold weather overnight. We've got the risk of potentially freezing rain and then more snow tomorrow.
"So the conditions are actually going to get worse rather than better.
"But we will be continuously out there treating the roads and our intention is to keep the M62 open.
"We have well-rehearsed plans which we execute every time we have these types of events.
"It is purely the combination of volume of traffic and (drivers) maybe not being as well prepared for the conditions."
Public transport has also been affected, with Network Rail saying multiple fallen trees had blocked lines between Manchester and Sheffield, meaning no trains could run.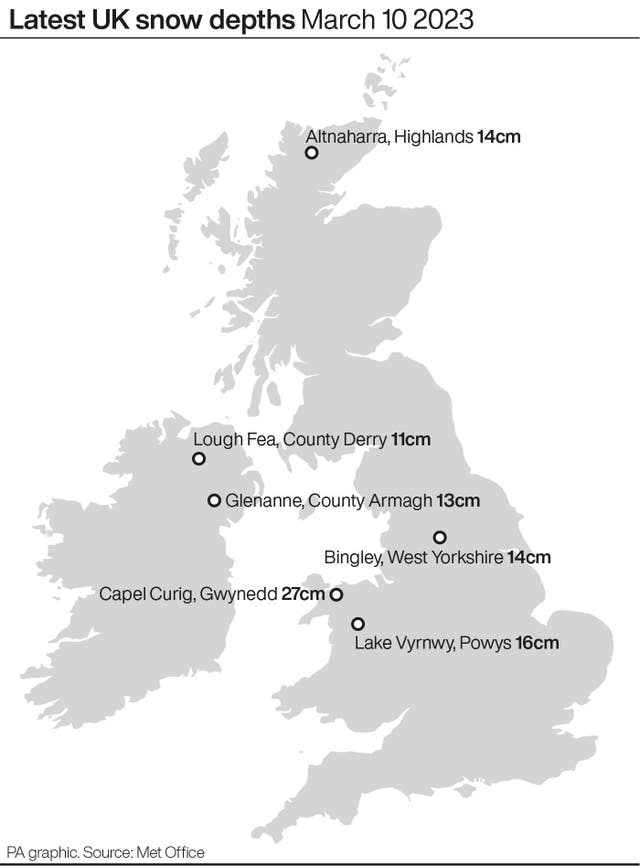 Air travel was also affected, with the majority of flights departing Liverpool John Lennon Airport delayed on Friday morning.
East Midlands Airport was closed for around three hours and flights were suspended at Birmingham Airport for around an hour to clear snow from the runway, and there were also delays to flights at Bristol Airport.
Elsewhere, firefighters were called to a partial roof collapse at a flat in Longford Walk, Tulse Hill, south London.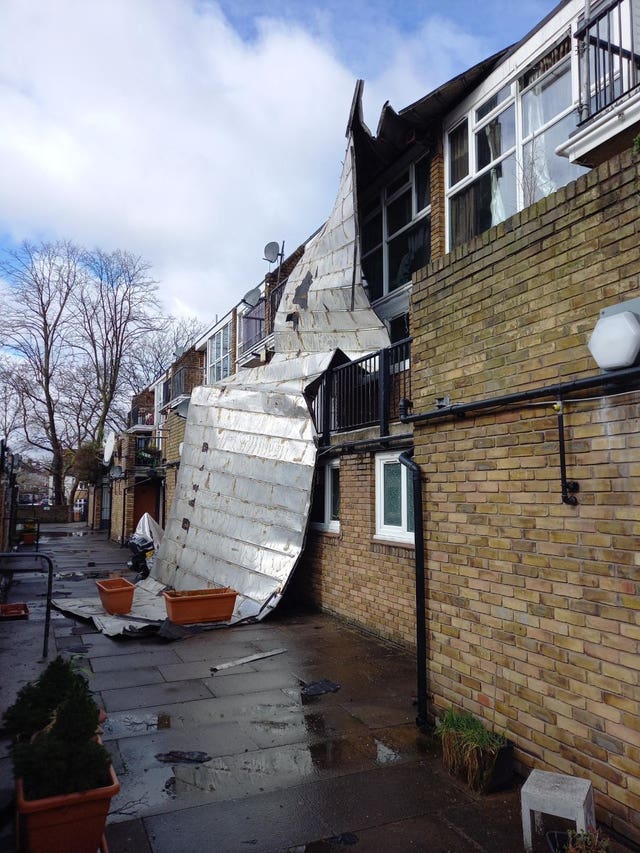 There were no reports of any injuries.