Outgoing Deputy First Minister John Swinney has backed Humza Yousaf to be Scotland's next first minister.
Mr Swinney said the current Scottish Health Secretary was the candidate who could "strengthen the SNP as a force for progressive change in Scottish politics".
Mr Swinney is the most senior politician to have publicly endorsed one of the three candidates running to be the next SNP leader – with Mr Yousaf hailing it as a "massive boost" for his campaign.
The Health Secretary said: "I am honoured to have the backing of a true giant of the SNP and independence movement, John Swinney, to become SNP leader."
She has already made clear she will not publicly back any of the three contestants seeking to replace her.
Two other candidates are also running in the contest, with both Scottish Finance Secretary Kate Forbes and former community safety minister Ash Regan having put themselves forward for the job.
Endorsing his cabinet colleague Mr Yousaf, Mr Swinney spoke about how he was "proud" of what the SNP has achieved since coming into power in 2007, adding this was "transforming the lives of people in Scotland".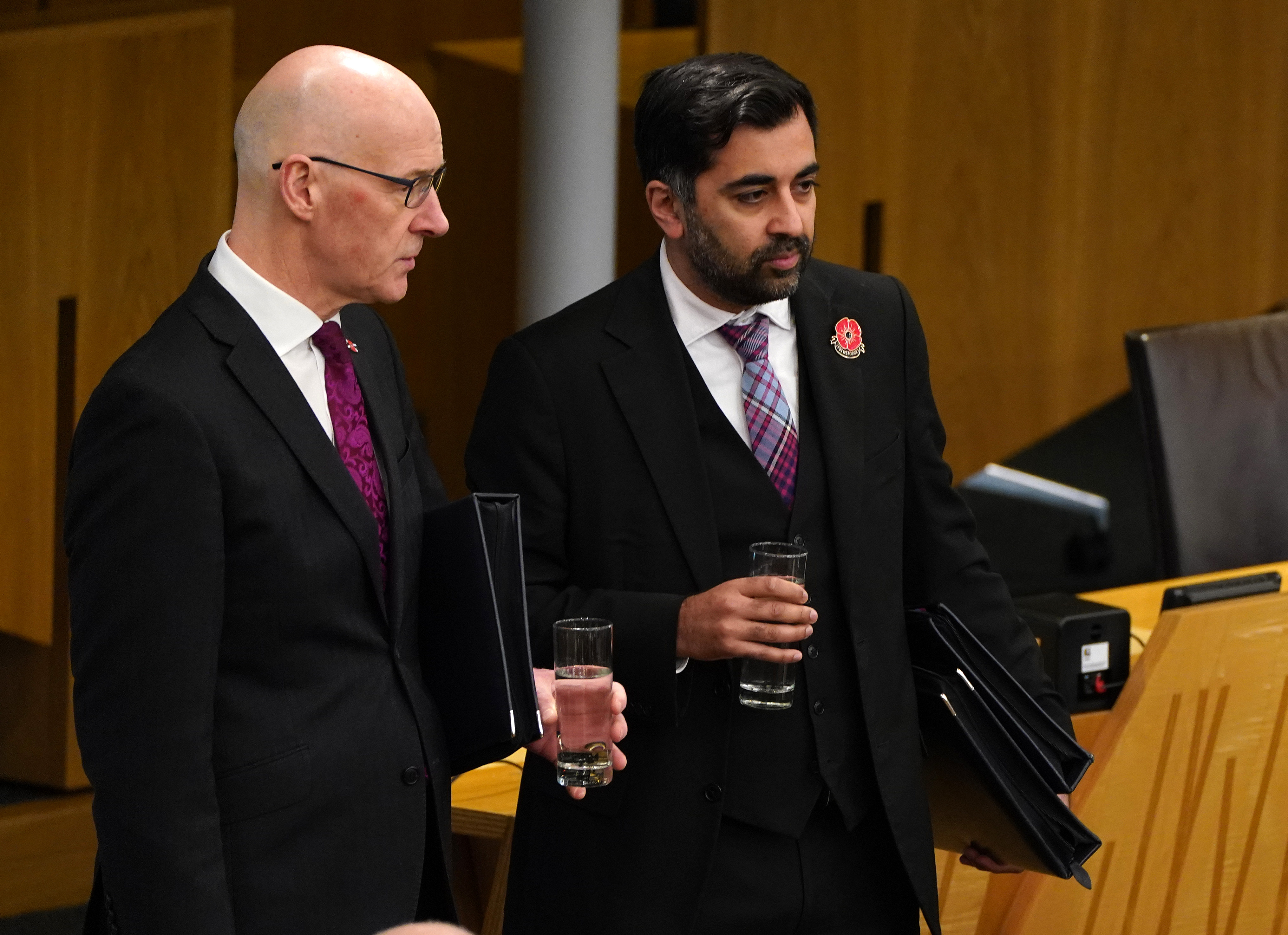 "We now need to choose an SNP leader who will complete our journey to independence, and I believe that person should be Humza Yousaf.
"Humza is best placed to lead our party because he will strengthen the SNP as a force for progressive change in Scottish politics."
With Mr Yousaf having backed reforms to the gender recognition process – and also vowing to challenge Westminster's veto on laws passed by Holyrood on this in court – the Deputy First Minister said Mr Yousaf would "govern effectively by using the partnership that we enjoy with the Scottish Green Party,  guaranteeing us a pro-independence majority in the Scottish Parliament".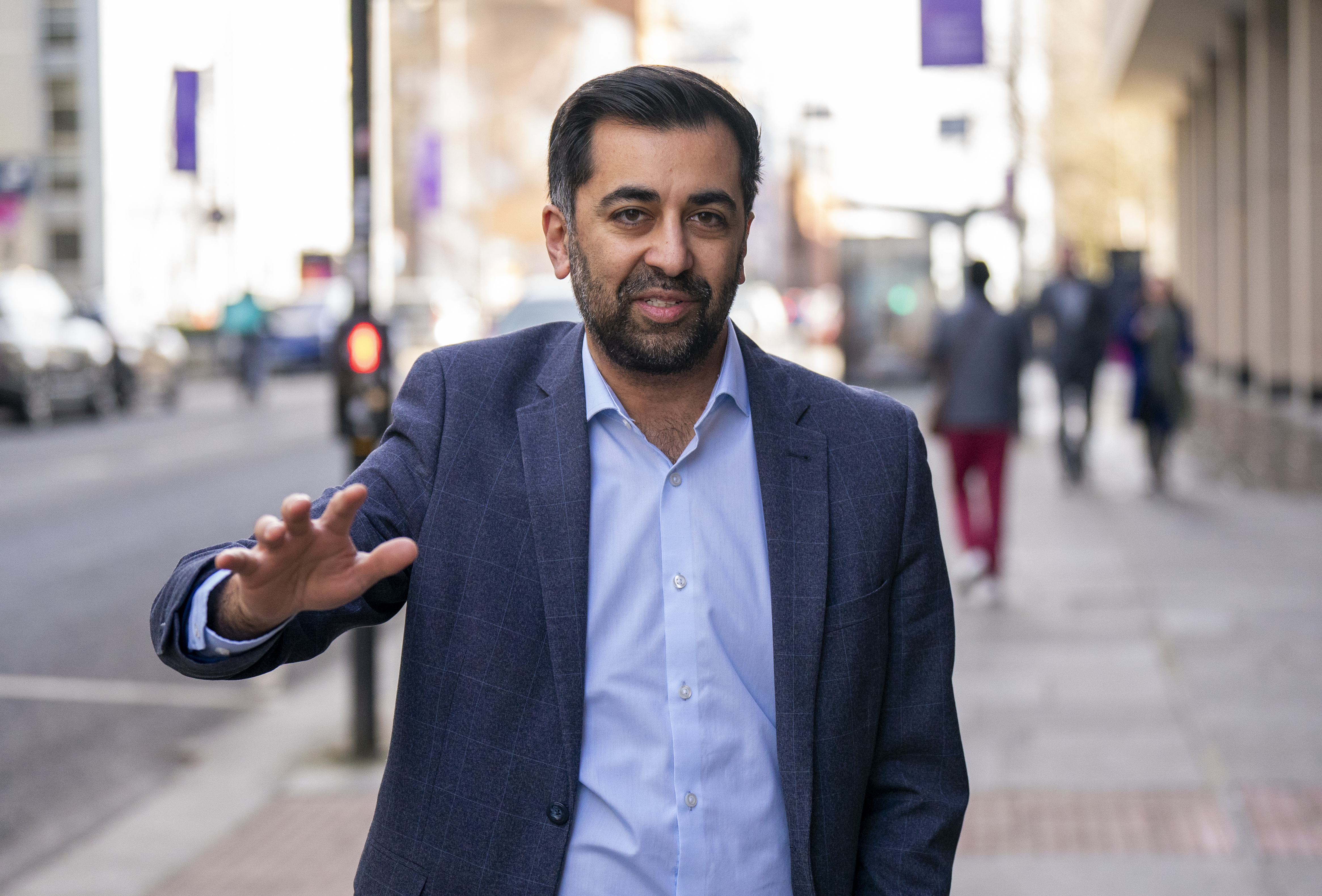 Mr Swinney added: "Humza is an experienced minister who's done all the tough stuff that you have to do day in, day out, within government.
"He's put his heart and soul into all the work he's done within the party to make the SNP an inclusive political party.
"So for me, John Swinney, it has to be Humza."
Mr Yousaf stated: "Like Nicola, our party owes so much of our success to John's stewardship.
"John's backing is a massive boost to my progressive grassroots campaign to stand up for Scottish democracy, protect and advance rights, unite our Yes movement and secure independence for Scotland."
Michelle Thomson MSP, who is backing Ms Forbes, said: "When the current Deputy First Minister decides to personally intervene in the leadership contest at such a late stage, you get the sense that senior figures in the party have seen the polls and are absolutely panicking.
"Given how close we are to the vote opening, many party members will look upon this 11th hour intervention rather cynically. They don't need to be told by party HQ what to think or how to vote.
"It increasingly looks like the top brass would much prefer an establishment transfer of power – to carry on with the status quo – rather than allowing our membership the freedom to make a healthy democratic choice.
"I certainly trust our members to be independent-minded and firmly believe they can make their own minds up on who best serves the party, the country and – crucially – can deliver independence for Scotland. There is no doubt in my mind that that leader is Kate Forbes."