Former Scottish government minister Ash Regan has insisted she is in the SNP leadership contest to win it – despite being regarded as an outsider.
The former community safety minister, who is one of three candidates vying to succeed Nicola Sturgeon as both party leader and First Minister, said: "I am in this competition to win it, I have been having a lot of support expressed to me."
However, with the contest being decided by SNP members, she added that it is "fairly difficult to get an accurate idea" of their views.
Ms Regan, who quit the Scottish Government last year so she could vote against gender recognition reforms at Holyrood, accepted she is "probably the least well-known out of the candidates with less name recognition" – adding that means she has to "work that bit harder to set out my stall".
"But I have had many people get in touch with me recently to say that they think I am the only hope for the SNP."
With Ms Sturgeon stepping down after more than eight years in the top job in Scottish politics, Ms Regan said the country is at a crossroads in terms of where we go next".
She added: "I believe I am the candidate setting out a credible, democratic means for Scotland to express its will at the ballot box and to give Scotland that choice over their own future."
Her voter empowerment mechanism sets out the prospect of using any future Scottish or Westminster election as a means of establishing a majority for independence.
She said her proposal "sets up a permanent mechanism to run each and every election in Scotland as an opportunity for the people of Scotland to express their will over whether they want to govern themselves".
Ms Regan – who is running against Scottish Health Secretary Humza Yousaf and Scottish Finance Secretary Kate Forbes – has however cast doubts over whether SNP chief executive Peter Murrell should have a role in the contest.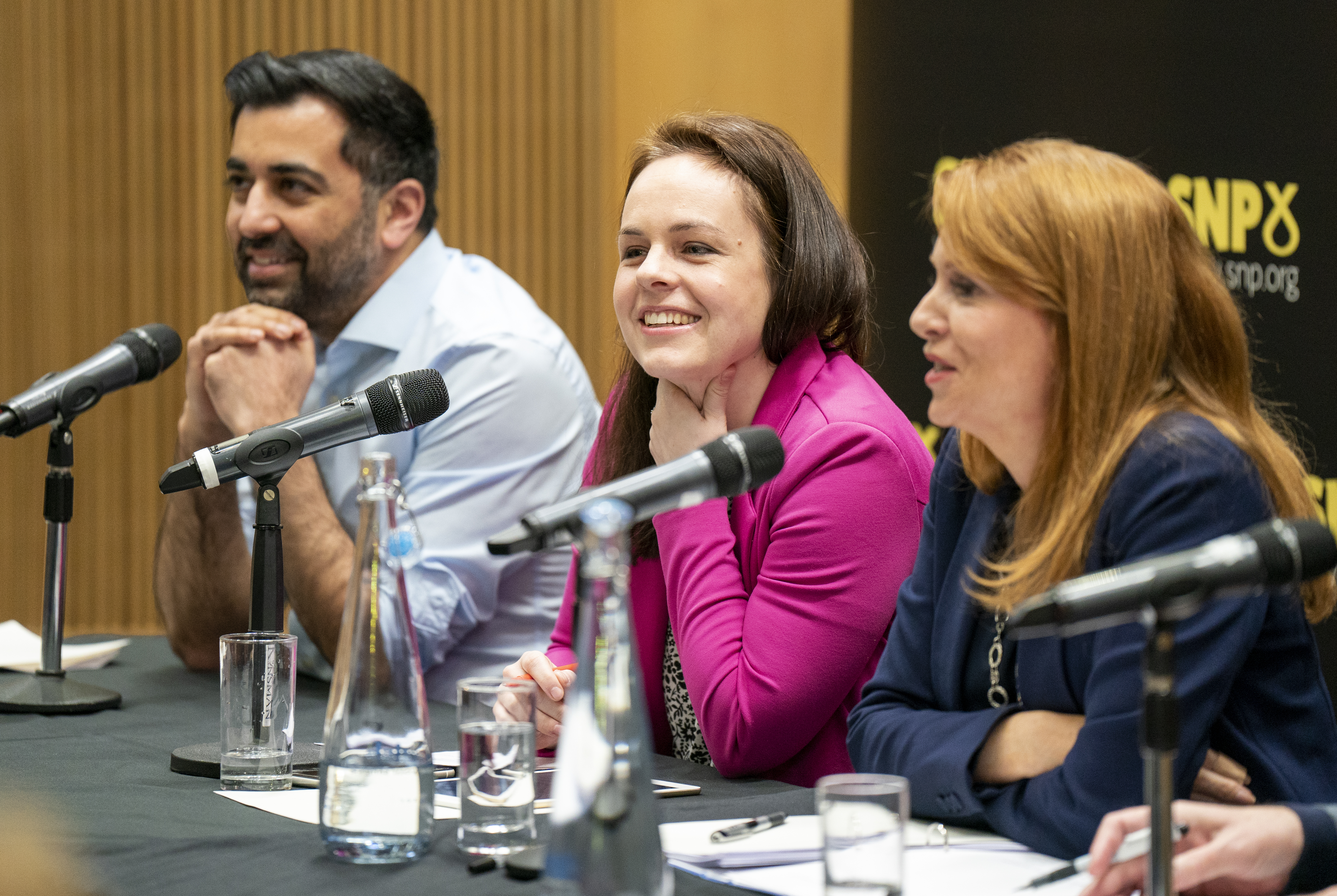 "That would be like Carrie (Johnson) counting the votes for Boris's successor," she said.
"I think many people would think that would be fairly unusual."
Ms Regan added: "I think there is a conflict of interest here. My campaign team, we have set out we think it should be an independent, third-party company that should running the contest, and we have also asked for there to be a neutral observer as well, just to make sure everything is above board.
"We're the largest party in Scotland and the person that wins this contest will not just be leader of the SNP but they will actually also become the First Minister of the country.
"It is very significant, it is very important. And it is important for both the members of the SNP but also the wider country that there is trust, it is all above board and it is transparent."