Rishi Sunak has confirmed he will formally invite Joe Biden to visit Northern Ireland to mark the 25th anniversary of the Good Friday Agreement.
The Prime Minister and the US President, who is proud of his Irish roots and has taken a keen interest in the agreement, will meet in San Diego on Monday.
Mr Sunak told reporters travelling with him to the US that the visit by the president to mark the anniversary in April was not confirmed yet.
A visit by Mr Biden to Northern Ireland to mark the Good Friday deal has long been anticipated and the Windsor Framework agreed with the European Union aimed at resolving Northern Ireland's post-Brexit difficulties could help ensure it happens.
The party is currently deliberating on whether to accept the Windsor Framework and return to Stormont, but it is not believed the impasse will halt a presidential visit by Mr Biden.
On his plane to the US, Mr Sunak said: "I'll be keen to invite him to come. He hasn't confirmed yet. But it will be something that, obviously, I'll be talking to him about.
"Hopefully he will be able to make it, so that will be a nice way, we've got this very important milestone, to commemorate and celebrate – the 25th anniversary.
"That's why the Windsor Framework was such a positive step.
"It was very important to me to try and bring resolution to some of the challenges the protocol have been having on the ground in Northern Ireland and do the right thing for the people and businesses there.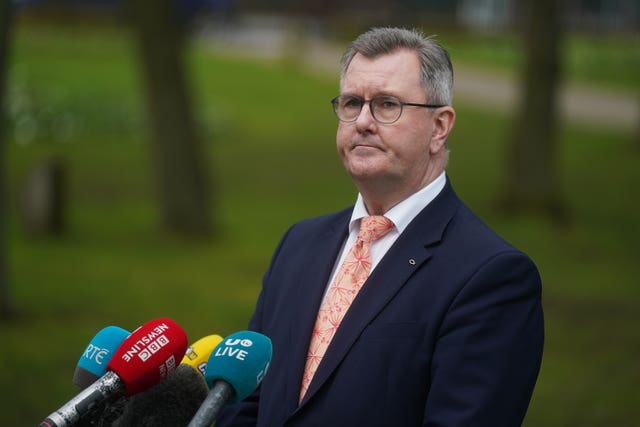 "What I'm concentrating on now is talking to everyone in Northern Ireland so we can find a positive way to move forward and get powersharing up and running – that's my priority.
"Now, it's lovely to have the opportunity to celebrate the incredible work of the Good Friday Agreement and the balance that it brought.
"Actually, it was that balance that had been disrupted. I think the Windsor Framework restores that balance."
White House officials and Secret Service agents have already visited Belfast in advance of a potential trip.
The officials have also toured sites in Dublin and elsewhere in the Republic of Ireland as part of planning for a multiple-destination visit to the island of Ireland, the PA news agency understands.