Union leaders have joined with medics, faith groups and charities to challenge the three candidates vying to become Scotland's next first minister to do more to tackle child poverty.
Some 70 organisations, including the Royal College of Paediatrics and Child Health, have endorsed a letter sent to each of the three politicians running to be the next SNP leader  – and therefore also the next Scottish first minister –  pressing them on the issue.
The letter, which has been signed by the general secretary of the Scottish Trades Union Congress, as well as the leaders of the trade unions Unite, Unison and the Educational Institute of Scotland (EIS) has gone to Humza Yousaf, Kate Forbes and Ash Regan.
Around one in four children in Scotland are living in poverty – with the Scottish Government having set the target to reduce that to less than 10% of youngsters living in relative poverty by 2030.
Speaking on behalf of the End Child Poverty coalition, John Dickie, director of the Child Poverty Action Group in Scotland, said that "huge progress" had been made by the Scottish Government to "put in place the building blocks needed to end child poverty".
Ms Sturgeon's government introduced the Scottish Child Payment – a benefit paid to low-income families with children, with payments rates having been increased to £25 a week for each child.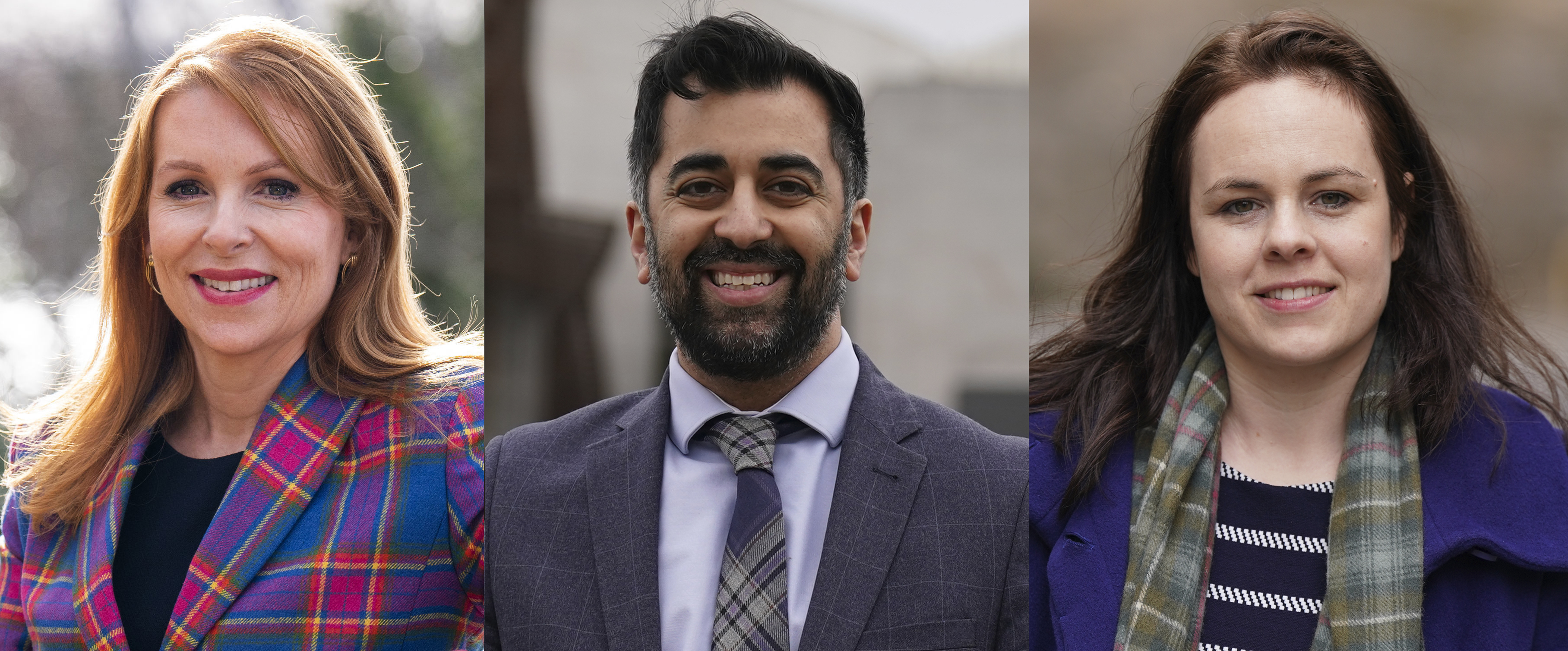 But he added: "Far too many children are still locked in hardship, and it is now vital that those vying to be next First Minister commit to not just sustain current policies but build on them.
"We want to hear the candidates spell out what action they will take on social security, employment, childcare, housing and family support to ensure no child in Scotland is left in poverty."
Ms Forbes, the Scottish Finance Secretary, has already declared ending poverty to be her "overriding mission as a politician".
She said: "I think it's disgraceful that one in four children live in poverty – going to bed hungry, cold or lonely every night.
"The SNP has made great strides through the Scottish Child Payment, but we urgently need to do more.
"I believe we need to completely transform the way we beat poverty, through fair, secure employment, investing more in frontline services and charities and making child poverty a national mission.
"This can only be done if we make the Scottish economy more prosperous because that creates more, better jobs and raises more funding to reinvest in frontline services. We cannot just deal with the symptoms of poverty, we need to tackle the root causes."
Mr Yousaf meanwhile said he was "incredibly proud" of his party's record on tackling child poverty – highlighting measures such as the  Scottish Child Payment,  the expansion of free school meals and help for low-income families with feeding their children over the holidays.
But he said there "is still more work to be done", adding: "If I am elected First Minister, the fight against child poverty will be central to everything we do – on social security, housing, education and the economy, taking action to lift children out of poverty will be a defining theme of my government."
He has pledged £25 million for a scheme to help families with the initial costs of child care and also said he would "want to explore what more we can do on the Scottish Child Payment".
But he stated: "Of course, the key driver of child poverty is the actions of the Tory government in Westminster, which still holds far too many of the key policy levers over social security and the economy.
"And while as First Minister I will passionately make the case for Scotland to have the full powers of independence and take a different path from Westminster, that won't prevent me from working night and day and taking all the action we can now to make Scotland the best place in the world to grow up, and to do everything we can to eradicate child poverty."