A former teammate of the late Doddie Weir has praised the rugby great for giving motor neurone disease (MND) a voice as he prepares for a new challenge to raise funds for research.
Andy Nicol and his fellow 1988 Scotland schoolboys teammates will this month embark on an 88km challenge to raise money for the My Name'5 Doddie Foundation, which Weir launched in 2017 to further research into the disease.
The Doddie 88 challenge involves a 65km cycle and 23km walk from the Scottish Borders to the Doddie statue at Murrayfield over two days on March 16 and 17.
Weir died last November aged 52 after a six-year battle with motor neurone disease (MND).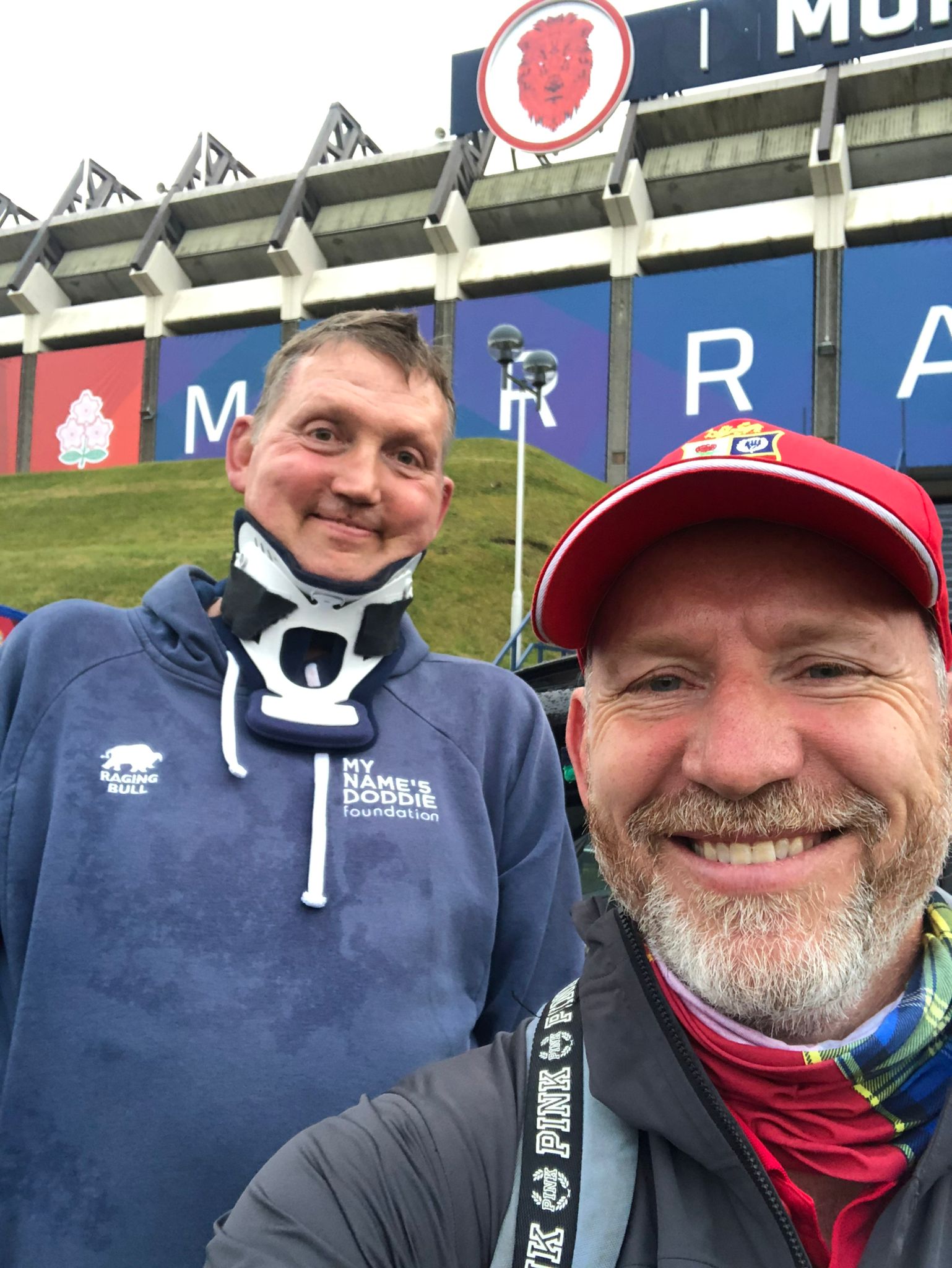 Nicol, who won 23 caps for Scotland, including the famous Calcutta Cup win at Murrayfield in 2000, said: "Doddie was a force of nature when he was alive so we are duty bound to keep that legacy going now that he is no longer with us.
"His selfless approach to his diagnosis blew me away.
"It was never about Doddie, it was all about helping others, and he was furious that there had only been one drug developed over 20 years to help people cope with MND.
"I don't think MND had a voice in 2016, Doddie changed that, and his strongest legacy is, not just the near £8 million raised, it is that MND now has a voice."
The challenge will reunite Nicol with many other names woven into the fabric of Scottish rugby 35 years on from the tour, including 1995 World Cup star Graham Shiel; full Scottish internationals Scott Nichol and Steve Brotherstone; and former Scotland, South Africa, and Fiji coach Richie Gray.
"We had a 30-year reunion in 2018 and I saw some of the guys for the first time since we arrived back from tour and we picked up just like we were best mates seeing them every day.
"We have great memories.
"It was my first long-haul flight and I remember looking at Doddie and his long legs and thought there was no chance of him making it to NZ in one piece!
"It will be incredible to reconnect with boys that I had an unbelievable experience with 35 years ago and to keep Doddie's legacy going.
"Doddie was an inspiration when he was alive, and he remains so after his passing.
"He was a great player, a great man, and a great inspiration to millions."
Gary Kenhard, captain of the 1988 tour, is leading the team on the Doddie 88 Challenge.
He said: "It is fantastic that so many members of the '88 squad have come together for Doddie.
"Teammates are travelling from France, Singapore, Gibraltar, Australia, and Canada, it's incredible.
"I can fully understand why they are coming; it was a special tour, with special people, and at the centre of it all was the magnificent Doddie Weir.
"I was proud to lead the lads back then and having Doddie as a teammate, made the tour an absolute pleasure.
"Doddie was the type of person who would run alongside you in your time of need.
"Although we are not as fit as we once were, we are steadfastly determined to return Doddie's support by putting in a shift which raises as much cash as possible for MND."
Anyone wishing to donate can do so at https://www.justgiving.com/fundraising/Doddie88?utm_source=copyLink&utm_medium=fundraising&utm_content=Doddie88&utm_campaign=pfp-share&utm_term=32964193b84d40639eaf35d442748edb