The wife of a senior Nigerian politician accused of plotting to arrange an illegal kidney transplant for their sick daughter has told jurors that her family means "everything".
Accountant Beatrice Ekweremadu, 56, is on trial at the Old Bailey with her husband, Senator Ike Ekweremadu, 60, their daughter Sonia, 25, and medical "middleman" Dr Obinna Obeta, 50.
They are accused of conspiring to bring a 21-year-old street trader from Lagos in Nigeria to London to exploit him for his body part.
It is claimed the young man was falsely presented as Sonia's cousin in a failed bid to persuade medics to carry out an £80,000 private procedure at the Royal Free Hospital.
It is alleged that the donor was to be paid a financial reward for his kidney, which would have made the transplant unlawful.
"Our children are the most important gift God has given to us and we cherish them.
"Let me paint a picture of one of the things we do as a family: When my first son was at the University of Lancashire studying law he complained about one of the modules, my husband spent the whole day teaching and guiding him through.
"What I teach my children is this family, each and every one of us, that's the only thing we have so if anything is happening to your siblings you have to get on it.
"When something is happening to one of us, one of our siblings, nobody will rest until that is solved."
The mother-of-four, who worked full-time in the Nigerian auditor general's office, told jurors her husband took care of the household finances, according to the Nigerian custom.
Her husband had a staff of around 80 people, including drivers and domestic staff, but she cooked for him at home because "he prefers eating my food", she said.
She described how her daughter became sick after returning home for Christmas in 2019.
"Sonia's legs started swelling, looking shiny like a balloon, like it's going to burst open," she said.
Initially, her daughter was advised at a clinic that it could be to do with travelling and to put her legs up, the court heard.
The family cut their plans short and Sonia returned to London to see a doctor at the Cromwell Hospital and then the Royal Free, jurors were told.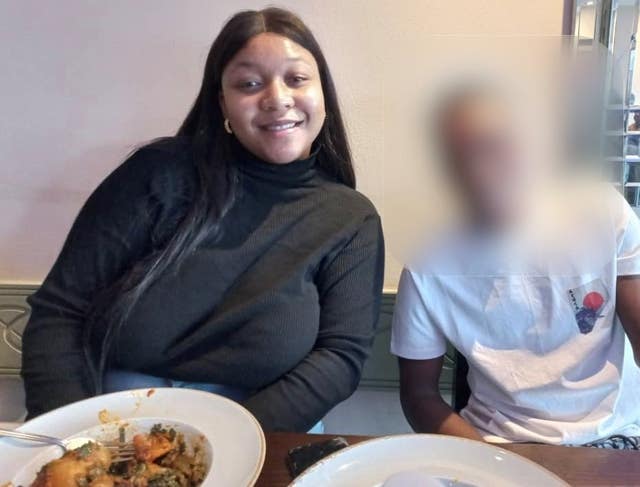 The defendant replied: "Yes. He tells me what he thinks I need to know."
The barrister went on to inquire if Senator Ekweremadu had relayed his discussions with his medically trained brother Diwe.
Mrs Ekweremadu told jurors she regarded Diwe Ekweremadu as the family doctor but did not ask about it.
It is alleged Diwe's former classmate, Dr Obeta, offered to help the family after undergoing his own kidney transplant.
Mr Mohindru asked: "Did your husband or Diwe discuss with you about the classmate who had the transplant, Dr Obeta?"
Mrs Ekweremadu said: "I got briefing from time to time, not everything."
She was asked what she knew about the subsequent search for donor candidates.
She told jurors: "I do not know the full details. I just know that Dr (Diwe) Isaac was speaking with his friend who was trying to help us, having gone through the procedure.
"It's in line with the culture, our people, when you marry a woman you are ready to protect and cater for her."
Mr Mohindru asked: "Were you involved in identifying any candidates?"
Mrs Ekweremadu said: "No."
Mr Mohindru said: "Were you involved in any discussions in identifying candidates?"
The defendant again denied it.
The defence barrister went on: "Were you aware a transplant was the most likely solution for your daughter?"
Mrs Ekweremadu, a churchgoing Anglican Christian, said: "Yes, but we are still believing in God."
She was asked how she felt when she was told a potential donor "matched very well for transplant".
She replied: "It has not got to the point of transplant. We are still believing the situation can be managed by using drugs and the treatment she has been going through."
The prosecution allege that after the donor was rejected by medics at the Royal Free Hospital, the Ekweremadu's switched their attention to Turkey and began searching for more donors.
Asked why her daughter's medical treatment had been moved to another country, Mrs Ekweremadu suggested one of the reasons was the cost of dialysis becoming more expensive.
She added: "Of course, my daughter is still sick and we are seeking for a solution."
The Ekweremadus, who have an address in Willesden Green, north-west London, and Obeta, from Southwark, south London, deny the charges against them and the trial continues.