An ambulance worker died from Covid-19 after telling colleagues he had caught it from a patient, an inquest heard.
Emergency medical technician Alan Haigh, 59, died in hospital two months after first falling ill with coronavirus.
Mr Haigh, from Cwmduad, Carmarthenshire, had worked for the Welsh Ambulance Service for nearly 25 years and was working on the frontline of the Covid-19 pandemic response.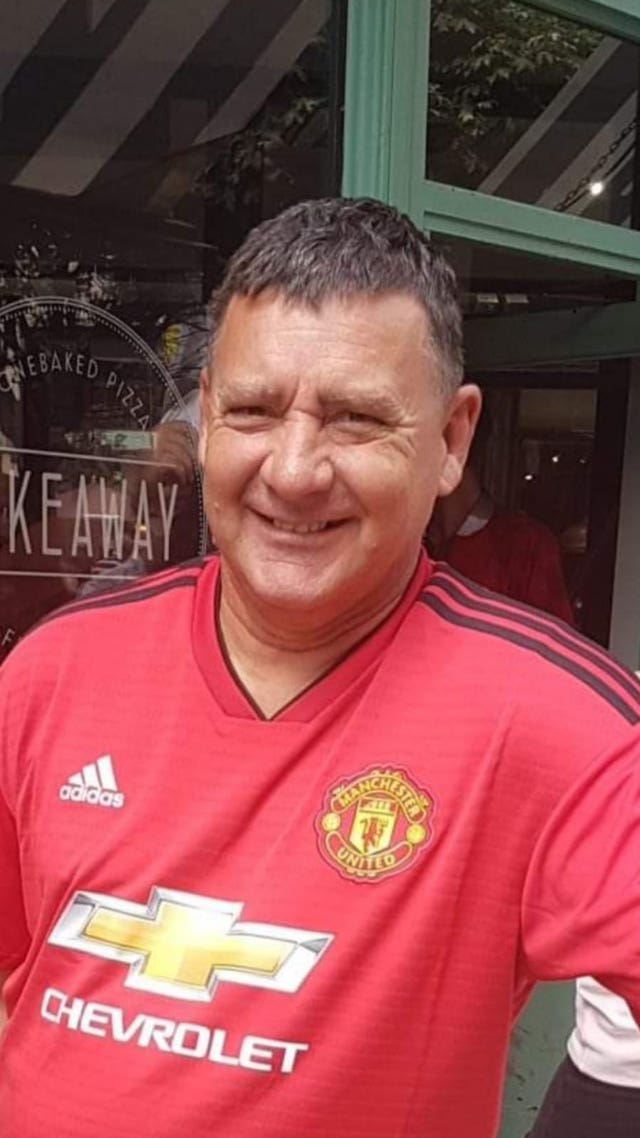 He had told a colleague he thought he had contracted the virus from a patient two days earlier.
His wife, Sian, told the hearing he was complaining of tiredness, had developed a cough and had gone to bed having felt unwell.
When his condition deteriorated, she phoned for an ambulance and he was admitted to Glangwili General Hospital in Carmarthen on December 7.
Two days later he was moved to the intensive care unit where he was put on a ventilator on December 28. Mr Haigh died on February 9, 2021.
Mrs Haigh said she and her husband were very careful about contracting Covid-19 because she was asthmatic and they cared for vulnerable relatives.
"We started being very careful with everything," she said.
"Alan started showering at work before coming home and he brought his washing home and did it himself – he wouldn't let me touch it."
Describing his symptoms, she said: "He couldn't keep his eyes open, and he went back to bed and basically slept for 24 hours.
"All he wanted to do was lie down and couldn't get comfortable."
Mrs Haigh said after her husband was admitted to hospital, she would speak to him daily by telephone until he was sedated and placed on a ventilator in the intensive care unit.
Referring to his work and contact with Covid-19 positive patients, Mrs Haigh said: "Alan was always careful and he didn't want to worry me either.
"He was concerned he had been with patients with Covid-19 but not any more concerned than any other patient he went to."
Catrin Convery, a manager for the Welsh Ambulance Service, said staff were issued with level 2 PPE of masks, gloves and aprons for routine patients but changed into Versaflow hoods if they were treating someone suspected of having Covid-19.
Paul Bennett, acting senior coroner for Pembrokeshire and Carmarthenshire, asked: "Were you personally made aware that Alan reported that he had in his belief contracted the virus as a consequence of one of the calls he had made."
Miss Convery replied: "He just said that he thought he had caught it from a patient and that's all I can recall from the conversation we had."
She confirmed this conversation related to a log entry on November 28.
The inquest heard Mr Haigh and his colleague Cadi Jenkins had gone to the home of a patient with breathing problems and confirmed Covid-19.
Miss Jenkins said Mr Haigh was wearing an amber level 2 face mask to get an "eyes on" the patient before deciding they needed a nebuliser.
She put on red level 3 PPE to administer the treatment.
Asked why Mr Haigh had not put on red level PPE immediately, Miss Jenkins replied: "I believe at this time, from what I can remember, for Covid-19 patients the level was amber PPE and we were to switch to red level PPE for nebulisation or if we felt it was more high risk if they were coughing a lot."
Mr Haigh is survived by his wife Sian, sons Ryan and Colin and a granddaughter.
The inquest continues.