Russia's renewed invasion of Ukraine could cause higher deaths in East Africa than in the conflict zone, MPs have heard.
Concerns over disruption on grain supplies and price increases caused by the war were raised in the House of Commons by Conservative former minister Sir James Duddridge.
Foreign Office minister Andrew Mitchell acknowledged the Horn of Africa is facing an "immense crisis of extraordinary proportions" and insisted the UK is offering help.
Estimates vary on the casualty figures for the Ukraine conflict, with the Ministry of Defence previously claiming 40,000 to 60,000 Russian troops have died.
Thousands of Ukrainian troops are also believed to have died and the UN human rights office said there were more than 8,000 civilian deaths confirmed by mid-February, although again verification of further reported casualties was still pending.
Tory MP Sir James told the Commons: "Much is talked about of the deaths in the battlefield in Ukraine, but what assessment has the department made of the impact of grain prices as a result of the grain not coming through from Ukraine into East Africa?
"And actually it's quite possible – I'd be interested in testing this assertion – that more people have died in East Africa as a result of the war in Ukraine than has actually died within the confines of that country."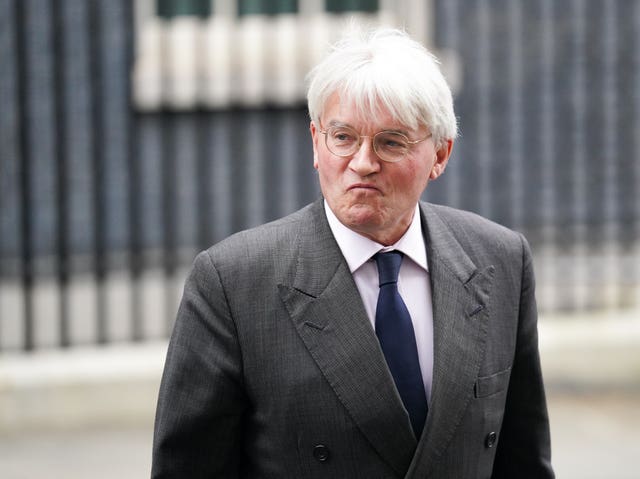 "That is causing rising inflation, it's causing food shortages and Putin stands condemned for the effect of his actions in that respect as well as every other."
The minister earlier said the UK has allocated £156 million in humanitarian support for crises in East Africa.
But Labour MP Mike Kane (Wythenshawe and Sale East) warned the aid support is "five times less" than what the UK Government provided six years ago for a "milder crisis".
He added: "In a week where we're talking about displaced people, we're facing an exodus of Biblical proportions in East Africa.
"What more can this Government do to help those communities stay in their homes?"
Mr Mitchell replied: "He's absolutely right that the whole aims of British development policy are to help people remain in their own homes and be safe and secure and, indeed, prosperous there.
"What we're seeing in the Horn of Africa is an immense crisis of extraordinary proportions, which the whole international community has to respond to – not only with money but also with skill and expertise.
"British leadership is right at the front of that."
For Labour, shadow Foreign Office minister Lyn Brown said: "Across East Africa, 48 million people are facing a crisis level of hunger and yet East Africa has been taken out of the Integrated Review (IR)."
Mr Mitchell said Ms Brown was "wrong about it being taken out of the IR" but agreed about her raising the need for climate adaptation.