President Joe Biden's visit to Northern Ireland and the Republic to mark the 25th anniversary of the Good Friday Agreement will see the eyes of the world on the island, Michelle O'Neill has said.
Sinn Fein's Stormont leader also said that the President had been invited to address the Stormont Assembly.
The devolved powersharing institutions in Northern Ireland collapsed last year as part of a DUP protest against post-Brexit trading arrangements.
But the UK Government hopes its new Windsor Framework deal, which the DUP is currently considering, could unlock the political deadlock.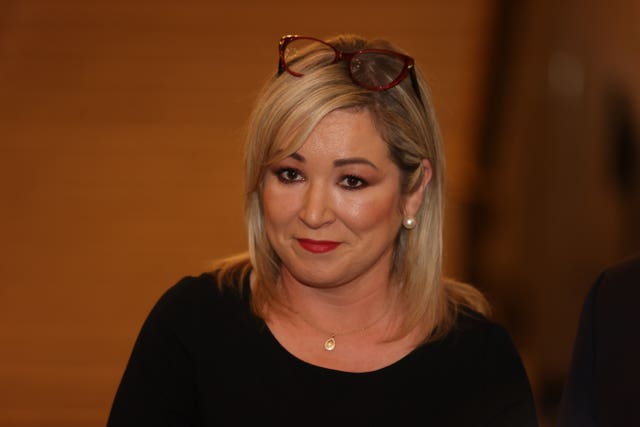 He confirmed the visit to both Northern Ireland and the Republic during a joint press conference with Prime Minister Rishi Sunak.
Ms O'Neill responded: "Now that a presidential visit has been confirmed, I would be delighted to welcome President Biden to Belfast as we mark 25 years since the signing of the Good Friday Agreement in a few weeks' time.
"The United States has been a key partner for peace in Ireland and such a visit demonstrates its continued commitment, which is deeply valued.
"As the eyes of the world turn to our island once more, we must use this opportunity to attract economic Investment and create good jobs for our people.
"Now that agreement has been secured on the Brexit Protocol, we must keep political momentum going and restore the Executive without delay.
"There are huge opportunities before us which must be seized."
Irish Taoiseach Leo Varadkar also welcomed the visit on social media.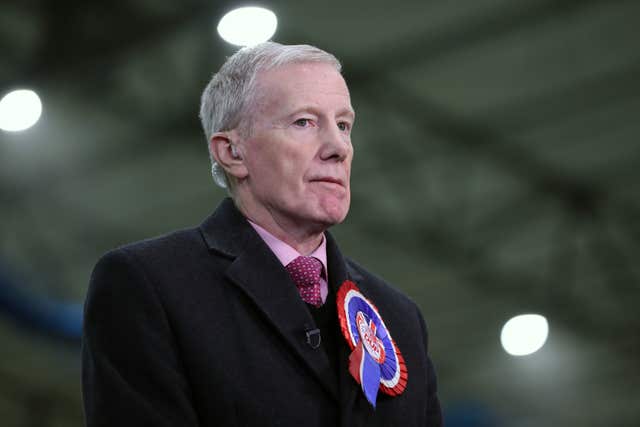 "I look forward to discussing the visit during my meeting with the president later this week."
Mr Varadkar will meet Mr Biden in Washington this week as part of the annual St Patrick's programme of events in the US capital.
Political leaders from Northern Ireland will also be in Washington.
Tanaiste Micheal Martin said he was looking forward to the visit.
He told RTE: "When I met Joe Biden two years ago he told me, 'Try and keep me out of Ireland'.
"I think his commitment to the Good Friday Agreement has been extraordinary. It is very welcome news."
DUP MP Gregory Campbell also welcomed the visit, but said he hoped it was not used for political ends.
He told the BBC: "The only slight cautionary note I would make is that neither Downing Street nor the White House should try and use a visit by the president to try and pressurise people into some sort of move on political issues.
"That would not only be an unfortunate use of the president's visit but could severely rebound on those who might try that."
Niall Gibbons, chief executive of Tourism Ireland, said the visit was a "wonderful opportunity to showcase the island of Ireland".
He added: "A large media contingent will travel to Ireland to cover the visit, bringing the story to millions of people in the United States and elsewhere around the world and providing a truly unique opportunity to highlight the island of Ireland as a wonderful holiday destination."