Musician YolanDa Brown has picked up an honour from the King at Buckingham Palace just a day after performing in front of him.
The saxophonist and broadcaster spoke of her pride after she was handed her OBE by Charles for services to music, music education and broadcasting.
It comes after she played at the Commonwealth Day ceremony at Westminster Abbey on Monday.
Brown told PA: "It was an honour to receive this honour, I'm just really happy and proud and I had my family here so it's been wonderful.
"When I first found out about it I was even more excited, I was jumping up and down.
"I was on tour in Germany at the time and opened the email and didn't expect to be reading it, I remember re-reading it and jumping up to tell my husband and running around the hotel corridors.
"Everyone has been really proud and supportive and telling me how much I deserve it."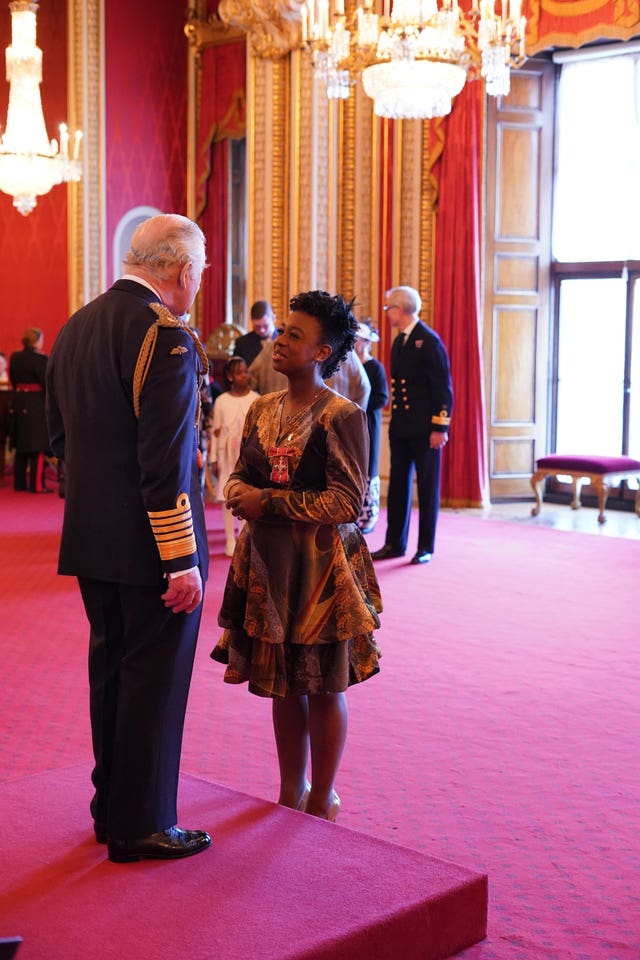 She played the Bob Marley hit Is This Love for the King on Monday evening, a song requested by Buckingham Palace.
She added: "I met the King after the service and then again here at Buckingham Palace at the reception.
"So he said 'oh you made it back again, did you?' I said 'yes!'"
"We spoke about music education, what more we can do and he said he's working on it and I'm working on it, I hope we can work on it together.
"The service yesterday was just remarkable, celebrating the diversity, the unity and then to perform, it was very emotional, my daughter was in the audience as well."