Unions claimed that support for strikes is growing as up to half a million workers walked out on Wednesday in bitter disputes over pay, jobs and conditions.
Hundreds of picket lines were mounted outside government offices, schools, hospitals, universities and Tube stations in the biggest walkout for years.
Hundreds of strikers protested outside Downing Street while the Chancellor was delivering the Budget in the nearby House of Commons.
A rally in Trafalgar Square, which organisers said was attended by 50,000 people, heard strong criticism from union leaders over the government's handling of the public sector disputes.
Kevin Courtney, joint general secretary of the National Education Union, said the size of the demonstration proved that support for industrial action remained strong among teachers, and maintained that backing from parents was increasing.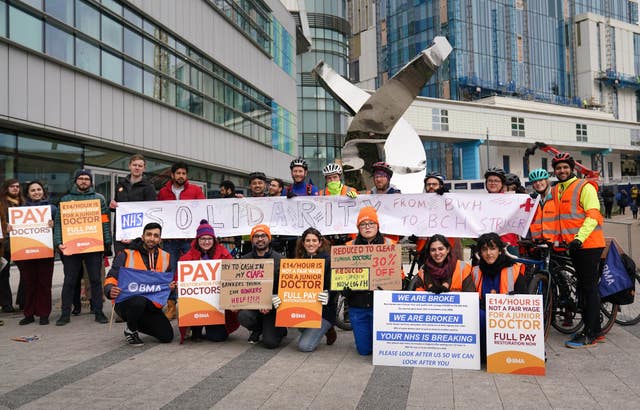 Jo Grady, general secretary of the University and College Union said there had been a breakthrough in the university dispute.
"Today, on our 10th day of strike action and after weeks of intensive negotiations, university employers have finally agreed to put forward a set of proposals on pay, conditions and pensions. This breakthrough is down to the strength, determination and sacrifice of university workers who have stood on picket lines.
"The proposals will now move through our union's democratic processes, and strike action will continue until our 70,000 UCU members have had the chance to have their say."
Some strikers at the rally took their children with them, and many held up banners calling for a pay rise and accusing the Prime Minister of being "bottom of the class."
Talks are continuing over the row with nurses, ambulance crews and other NHS workers, but there has been no progress in resolving the disputes with junior doctors, teachers and civil servants.
Tube stations in London were locked as services were crippled when drivers in Aslef and the Rail, Maritime and Transport union went on strike amid union warnings of cuts to pensions and conditions.
Finn Brennan of Aslef told the PA news agency that further strikes were "inevitable" if the dispute is not resolved.
Members of the National Union of Journalists at the BBC in England walked out in protest against proposed cuts to the broadcaster's local radio output.
Nadia Whittome, Labour MP for Nottingham East, has donated £3,000 to a strike fund for teachers and support staff in the area.
Parents across England were having to make arrangements to look after their children because of the NEU strike in England, which continues on Thursday.
Meanwhile junior doctors in the British Medical Association were on the third day of a 72-hour strike.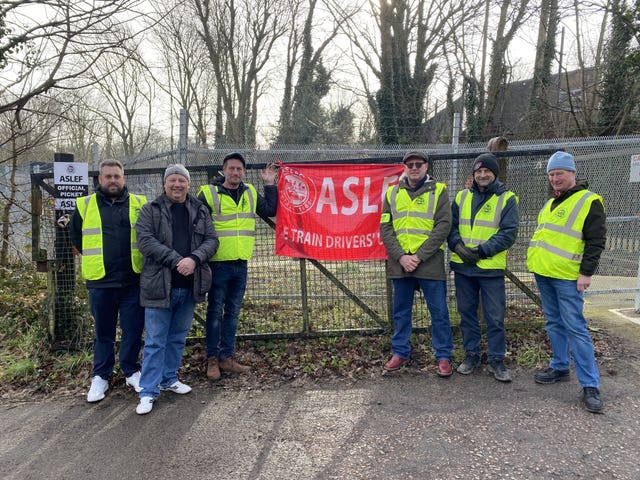 The focus on strikes will return to the railways on Thursday when members of the Rail, Maritime and Transport union at 14 train operators will strike in a long running dispute over pay and conditions.
Services on the affected companies will be severely disrupted.
John Leach, assistant general secretary of the RMT, told the PA new agency: "We are in this until we win – we are not going away."
Union officials involved in the disputes warned that industrial action would continue throughout spring, and into summer, unless they were resolved.