Parents across the UK have said the Chancellor's Budget announcement that includes a plan to extend funded childcare to children from nine months to two years old has arrived "too late".
Some also described losing thousands of pounds a year after hopes that many could return to work were quashed by a 2024 implementation date.
Jeremy Hunt confirmed in the House of Commons on Wednesday the Government will fund 15 hours of childcare a week for children over nine months until the age of two, starting in September 2024, effectively pushing out many who currently struggle with childcare costs and whose children will be too old to be eligible by the time the plans come into effect.
Tamer Shakran, who works as an assistant branch manager at a roofing supplier in Basingstoke, said he and his partner currently spend £1,200 each month on four days of nursery a week for their daughter, who is nearly two.
"(I'm) incredibly angry about it … This would have been an incredible help for families like mine but now we have to struggle on for another year," Mr Shakran, 31, told the PA news agency.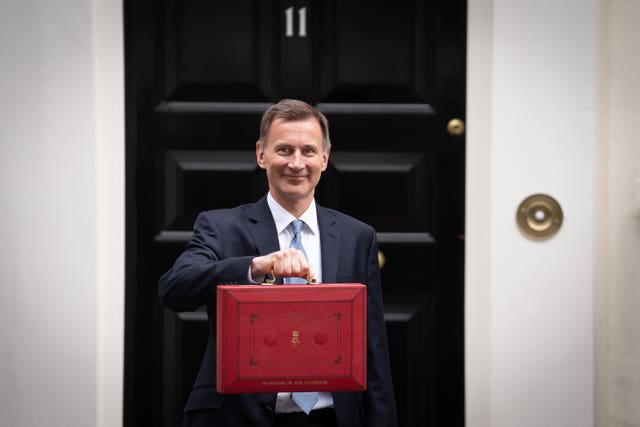 "We and many others are also in debt with gas and electricity providers, struggling to keep within our budget for groceries, and many other factors of inflation leading to more people getting into debt.
"This needs to be brought in this year.
"People are struggling out here in the real world, the Government are so out of touch with how it feels to just try and live in the current economy."
Nora Parr, a part-time academic based in Hornsey, north London, said she and her partner currently pay £1,040 a month for four half-days of nursery a week for their 16-month-old daughter – and that the arrival of the plans now would have been "almost life-changing".
"I can't pick up a full-time role on the promise of help a year down the line," she told PA.
"We won't see much change to our personal circumstances… We will be eligible for a day-and-a-half of free care for about eight months, in 13 months' time.
"By then it will be even more difficult to make an easy transition into work in my field at the same level as when I left for leave.
"It also doesn't help our family unit now, when we are really feeling the pressure of rising costs.
"Big picture this is good news… Small picture in our little household, there is no relief."
Natalie Godfrey is a beauty therapist based in Bournemouth with an eight-month-old baby and hoped the scheme would allow her to work full-time again.
"I can't afford the £70 per day fee… Many mums can't go back to work after mat leave as the costs are too high.
"I feel it's still good for the future these things take time, but think they could have sorted something by September this year for those already with nursery places.
"(And) the cost of living crisis is going to be very tough."
In his budget, Mr Hunt promised up to 30 hours a week of free childcare for eligible households in England with children as young as nine months, instead of being limited to three and four-year-olds under the current policy.
The phased policy, which will be fully introduced by September 2025, will be worth up to £6,500 a year for working families.
The plan will cost £4.9 billion in 2027-28, raising employment by 60,000 that year, as well as increasing the hours worked by mothers already in work.