Hundreds of picket lines were mounted outside government offices, schools, hospitals, universities and Tube stations on Wednesday, as the biggest walkout for years threatened to overshadow the Budget.
Up to half a million junior doctors, teachers, civil servants, lecturers, London Underground drivers, BBC journalists and Amazon workers took industrial action.
The disputes are over pay, jobs, pensions, conditions and cuts, with warnings of more strikes if they are not resolved.
Huge numbers of strikers joined a protest outside Downing Street while the Chancellor was delivering the Budget in the nearby House of Commons.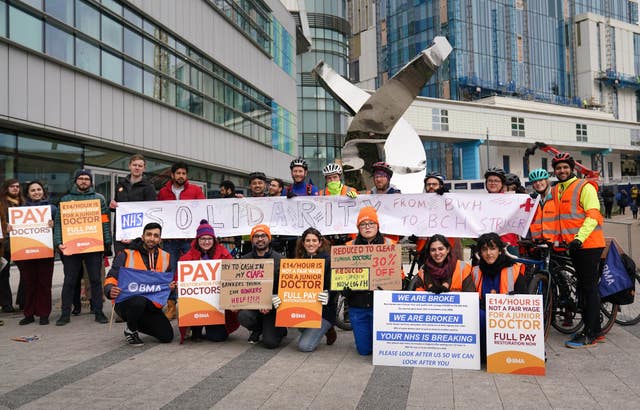 Talks are continuing over the row with nurses, ambulance crews and other NHS workers, but there has been no progress in resolving the disputes with junior doctors, teachers and civil servants.
Tube stations in London were locked as services were crippled when drivers in Aslef and the Rail, Maritime and Transport union went on strike amid union warnings of cuts to pensions and conditions.
Finn Brennan of Aslef told the PA news agency that further strikes were "inevitable" if the dispute is not resolved.
National Union of Journalists' members at the BBC in England walked out in protest against proposed cuts to the broadcaster's local radio output.
Nadia Whittome, Labour MP for Nottingham East, has donated £3,000 to a strike fund for teachers and support staff in the area.
Kevin Courtney, joint general secretary of the National Education Union (NEU), told Times Radio he did not see parents as collateral damage in the strike.
"But I do sincerely apologise to parents for the disruption to education today, and the disruption to their home and their working lives.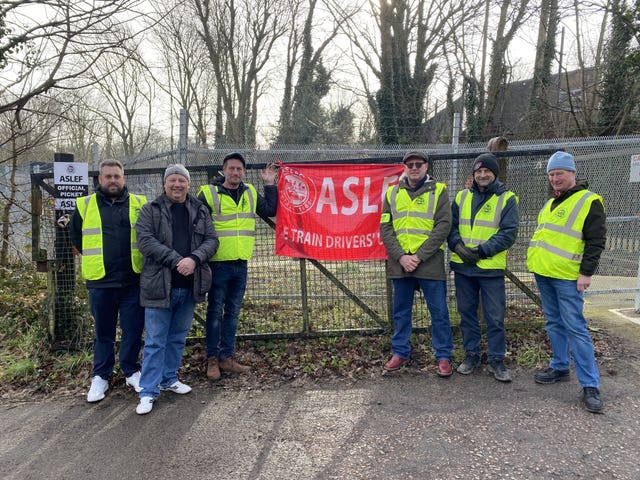 He added: "It is no good politicians saying 'Oh, the economy is not doing well, we'll invest in five or six years time'.
"This generation of children are in school now and they are losing out compared with other generations of children, and we are demanding investment for them."
Parents across England were having to make arrangements to look after their children because of the NEU strike.
Meanwhile junior doctors in the British Medical Association were on the third day of a 72-hour strike.
Up to 150,000 members of the Public and Commercial Services union and Prospect walked out in what was said to be the biggest civil service strike.
Members of the GMB working for Amazon in Coventry are striking all week over pay.