The candidates to be SNP leader should look to put mental health on a par with physical health, the leader of Scottish Labour has said.
Anas Sarwar, speaking to the PA news agency from the Govan Men's Shed in Glasgow, praised the work of the facility and more than 100 others across the country in supporting the mental health of men.
He also urged Kate Forbes, Ash Regan and Humza Yousaf to create "parity" between mental and physical health if they won the race for Bute House.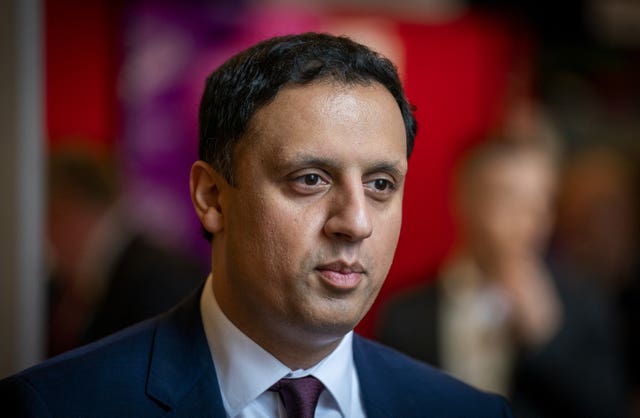 Asked what his party would do if it was in government, Mr Sarwar said he would like to see 11% of the health budget spent on mental health services.
"I think that's a realistic target for us to achieve," he said.
On the growing men's shed network in Scotland, Mr Sarwar described them as "unsung heroes", adding that they "support individuals, build a community, give confidence to people to come forward and share their experiences, to socialise with each other and have that release".
Chris McCartan, secretary of the Govan Men's Shed, told PA about the importance of the facility to him and other men across the country.
"When I joined the men's shed, I was homeless for three months in Glasgow City Centre … it was pretty tough," he said.
He added: "Even prior to lockdown, I was very isolated, so men's sheds provide a lifeline to many people, to give them activities, to give them the opportunity to be in the company of other men.
"Whatever problems that you or anyone else is experiencing, other people have experienced them before, they can offer advice and solace, even if it's a cup of tea, a cup of coffee, just to be in the company of others."
Last year, the men's shed network in Scotland was put at risk after the Scottish Government pulled its funding beyond this financial year, but pressure from a cross-party group of MSPs helped to restore the funding, with Mr McCartan urging ministers to put funding for men's sheds "at the forefront".