Sir Keir Starmer said Britain is the "sick man of Europe once again" and the Budget shows the "expiry date looms ever closer" for the Conservatives.
The Labour leader said years of Tory-led governments have led to a "doom loop of lower growth, higher taxes and broken public services" and put the country on a "path of managed decline".
Rising to respond to Mr Hunt's hour-long financial statement, Sir Keir mocked the Government over recent salad shortages in supermarkets and Environment Secretary Therese Coffey's suggestion of a greater reliance on turnips to avoid such a situation.
He told the House of Commons: "His opening boast was that things aren't quite as bad now as they were in October last year after the kamikaze budget, and the more that he pretends everything is fine, the more he shows just how out of touch they are."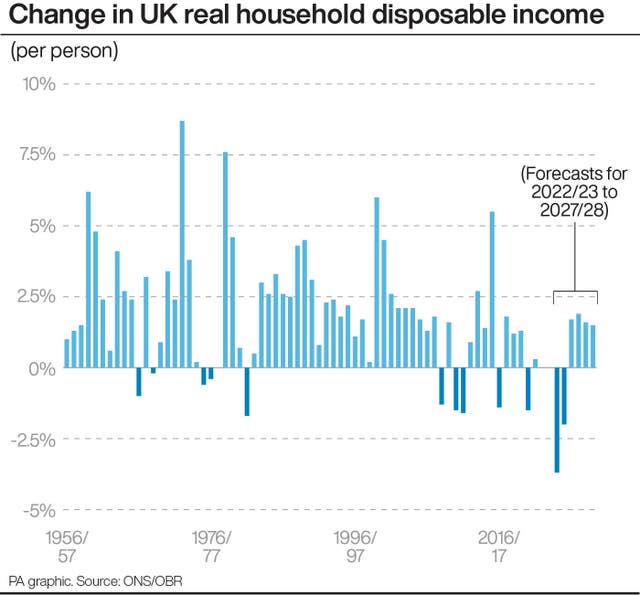 "A country set on a path of managed decline, falling behind our competitors, the sick man of Europe once again.
"This was a day for ambition, for bringing us together with purpose and intent, for unlocking the pride that is in every community, matching their belief in the possibilities of the future.
"But after today we know the Tory cupboard is as bare as the salad aisle in our supermarket.
"The lettuces may be out, but the turnips are in.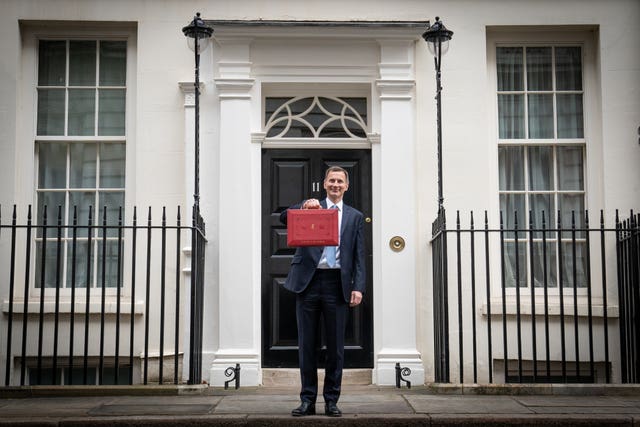 "Dressing up stagnation as stability as their expiry date looms ever closer."
Sir Keir raised concerns over growth forecasts, adding: "This is a failure you can measure not just in the figures but in the empty pockets of working people right across the country.
"Thirteen years without wage growth, 13 years no better off, 13 years stuck in a doom loop of lower growth, higher taxes and broken public services."
He said the Office for Budget Responsibility has made clear "things don't look any better in the long run".
"The classic short-term sticking plaster cycle. Decisions cynically ducked today. Pain for working people tomorrow. It doesn't have to be like this."
Sir Keir said average families in France and Germany are richer despite facing the pandemic and the war in Ukraine, adding: "What we cannot accept is the use of the war as a blanket excuse for failure."
After he criticised the Chancellor for failing to "grip the long-term challenges", Sir Keir said Mr Hunt's "boasts" about lower inflation were "ridiculous".
He said: "The idea that it's a tax cut, British people can see through that.
"They see their tax burden at its highest level for 70 years and they know it's not the Government that's lowering inflation, it's working people, earning less, enjoying less, it's their sacrifice that is helping to bring inflation down.
"And they deserve better than another cheap trick from the Government of gimmicks, making them pay whilst trying to claim the credit."
Sir Keir said Labour first committed to extending the fuel duty cut and mocked Prime Minister Rishi Sunak for previous gaffes, joking to Mr Hunt: "And a word of advice to the Chancellor as he promotes his policy in the coming days – use your own car and for heaven's sake make sure you know how to use a debit card.
"I look forward to the Prime Minister promoting the swimming pools policy – unlike the car, he won't have to borrow one of those."