Boris Johnson has shared his criticisms, arguments and some regrets with the MPs investigating whether he lied to Parliament over partygate.
The 52-page dossier tees up some of the key defences the former prime minister will try to rely on when he appears before the Privileges Committee on Wednesday, as Mr Johnson claimed that he trusted the assurances of key aides and claimed that "drinking wine or exchanging gifts" at work did not break the law.
Here are some of the key arguments the former prime minister made ahead of the committee session on Wednesday.
– A "cramped" workplace
Mr Johnson and his legal team emphasise the unique experience of working in Downing Street during the pandemic, noting the cramped work conditions and all-hours nature of the job.
The architecture of Downing Street features, as Mr Johnson claims that the building made it "inevitable" that "full social distancing was not always possible".
That was not a breach of the guidance, the prime minister stresses, and there were various measures to keep people safe and follow the rules.
"No 10 is an old, cramped London town house, with many bottlenecks, and many small rooms. It is not a modern working environment. In accordance with the guidance, a balance had to be struck between the essential work we were doing and minimising the risk of transmission."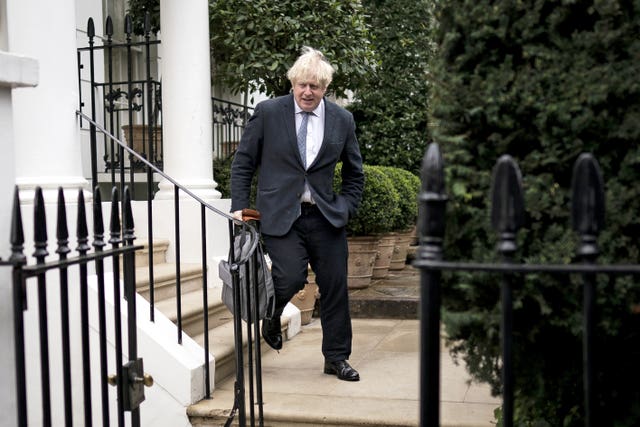 Mr Johnson offers a run through of each of the high-profile gatherings in No 10 to make clear that he did not believe guidance or rules were being breached. In his defence, he relies on the Met investigation, the Sue Gray report and the "absolutely essential" importance of maintaining staff morale.
For instance, referencing the gathering in the garden of Downing Street for No 10 staff on May 20, 2020, he tells the committee he stands by what he told Parliament in January last year, when he told the Commons he "believed implicitly that this was a work event, but with hindsight, I should have sent everyone back inside".
Hindsight, he says, is a "wonderful thing" but he insists that he believed the gathering was "consistent" with rules and guidance.
Mr Johnson says that if either Lee Cain or Dominic Cummings had raised a concern "the event would not have gone ahead", while noting that the report by Sue Gray "did not find that any concerns in relation to the event were drawn to my attention".
And on the fine for attending a birthday bash in Downing Street, he insists that it "remains unclear" how he and Mr Sunak committed an offence and that "no cake was eaten" and "no-one even sang 'happy birthday'".
"It is a measure of how innocent we all considered this event to be at the time, that, not only was the official Downing Street photographer present, but the gathering was briefed out by the press office to The Times, which ran an article about the gathering the following day, on Saturday June 20, 2020."
The November 13 event where Mr Johnson gave a leaving speech for Mr Cain, his departing director of communications, is also mentioned.
In his defence, Mr Johnson says that in general "thanking and encouraging staff" and "maintaining morale" were "absolutely essential" for work purposes. It was, he claimed, a "duty as prime minister" to say a few words of thanks.
He cites the committee's claim that, on that date, a photograph shows "that there was no social distancing" but offers a competing interpretation.
To Mr Johnson, what it shows instead is that while people may have been close together for short periods, this did not necessarily fall outside the guidance and he did not believe this at the time.
Mr Johnson also takes issue with the committee's allegedly "selective" inclusion of a claim by a No 10 official that the then-PM said that a mid-pandemic leaving party in No 10 was "probably the most unsocially distanced gathering in the UK right now".
He references another line from that same official, which states: "He had a glass of water in his hand, made a short speech and then went up to his flat. He was the most sensible person there to be honest."
He claims that he does not remember saying those words, but while he "might well" have made some observations about social distancing "that does not mean that I thought the guidance was contravened".
Mr Johnson dwells only briefly on allegations about a Downing Street Christmas party on December 18, 2020, where officials and advisers reportedly made speeches, enjoyed a cheese board, drank together and exchanged Secret Santa gifts.
He rejects any suggestion he "must have seen something" if he was present in No 10.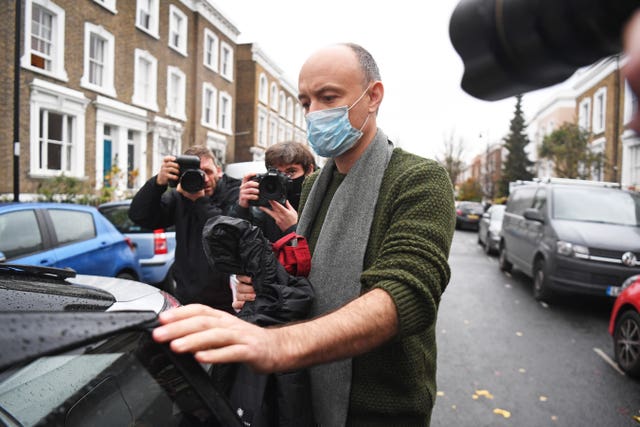 Mr Johnson, in arguing that he did not mislead the House, places great stock in both the assurances he had received as prime minister and the fact that no one around had expressed concerns themselves.
It forms one of his central defences, with a cast of officials cited to bolster that claim.
This forms a key defence for his statement to the Commons on December 1 when he told Sir Keir Starmer: "What I can tell the right honourable and learned gentleman is that all guidance was followed completely in No 10."
That remark, Mr Johnson claims, was based on a number of things including his understanding of the rules and the fact that he believed "that there was nothing to conceal or cover up".
Crucially, he cites assurances from former director of communications Jack Doyle that the event on December 18 "was within the rules".
As he makes clear elsewhere in the report: "My knowledge of what was going on at any given time was imperfect and mostly second-hand. A prime minister cannot be expected personally to investigate matters such as these. I had to rely on, and was fully entitled to rely on, what I was told by my senior, trusted advisers."
Elsewhere, he defends his statement on December 8 after footage emerged of Allegra Stratton, the former No 10 spokesperson, joking about a "fictional party" at a mock press conference.
He says he commissioned an independent investigation and that when he spoke to MPs on December 8, he was speaking solely about the December 18 event.
And elsewhere, he says that when he told MPs that he had asked (Cabinet Secretary) Simon Case to "establish all the facts and to report back as soon as possible", he had "anticipated the possibility that the statement that I made to the House on December 1, 2020, and the assurances that I had received by others, may turn out to be incorrect".
Mr Johnson says that he acknowledged, therefore, "that the truth would be established independently, and that I might subsequently be found to have been wrong".
– No smoking gun
The former PM makes much of the fact that there is no evidence that he ever received warnings about breaches of guidance. He says that despite having "trawled the contemporaneous documents", the committee has "not found a single record that indicates that I ever received any such warning".
He makes the same point to rebut the committee's much-cited claim that the evidence "strongly suggests that breaches of guidance would have been obvious to Mr Johnson at the time he was at the gatherings".
"If someone had known or believed that the Rules or Guidance had been broken (because it was "obvious"), you would expect that there would have been contemporaneous documents recording this, including emails or WhatsApp messages: some discussion, or some post-mortem. There is absolutely nothing."
Elements of the contempt charge will hang on whether Mr Johnson failed to correct the record in the House, a reasonably common occurrence if ministers or MPs misspeak.
Mr Johnson maintains that he did do this, at the earliest opportunity, on May 25 2022, six days after the end of the Met investigation and the same day that Ms Gray published her report.
He told the committee that his statement then "constituted a full correction of my honest but inadvertently misleading statements, and that that correction was made as soon as reasonably possible".
– Remit
Issue is also taken by Mr Johnson with the remit and fairness of the committee process.
In particular, he claims that the committee has "gone beyond its terms of reference", adding that scope of the committee's "remit is exclusively concerned with assertions regarding compliance with the legally binding regulations" as opposed to also including guidance.