GP surgeries are being helped to increase their capacity to take calls as peak times as part of an appointment drive.
The Department of Health and Social Care (DHSC) said practices were being given support to "make better use of digital telephone systems" so they can "increase capacity to take calls from patients particularly at the busiest times".
The confirmation comes before the UK Government's primary care recovery plan is published.
The blueprint, according to The Times, will tell GPs it will no longer be acceptable to ask patients to phone back later in the hunt for an appointment.
As previously announced by then health secretary Therese Coffey during Liz Truss's short-lived premiership, ministers are keen to end the so-called "8am scramble" to book a doctor's appointment.
In September, Ms Coffey, as well as revealing proposals to upgrade practices' telephone systems to help provide appointments, announced plans to ban waits of more than two weeks to see a GP for a non-urgent issue.
She said patients with urgent needs should be seen on the same day.
Ms Truss's close ally also wanted new data tables published so patients could compare their GP practice performance to other local surgeries.
According to The Times, Ms Coffey's successor Steve Barclay is due to deliver on some of those plans, including improving phone systems and making performance comparisons easier for patients.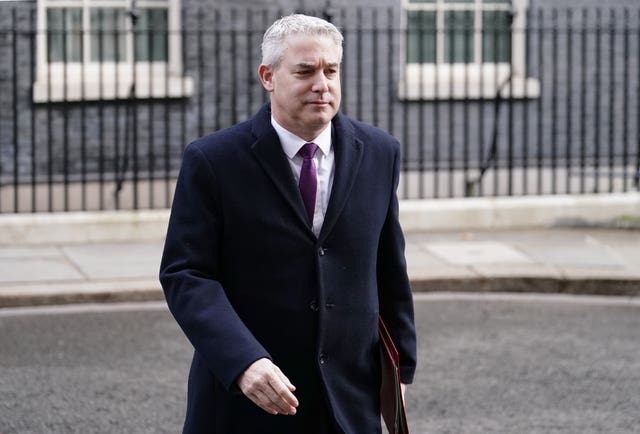 Practices will be told to find a way to assess a caller's problems or send them to another service that can undertake an analysis, including pharmacies.
It comes after a coroner in January ruled 26-year-old law student and musician David Nash would likely have lived if he had seen a doctor face-to-face instead of having four remote GP consultations.
A DHSC spokesman said: "We are making progress in getting patients to see their GP more quickly.
"In January 2023 there were almost 120,000 more appointments available in general practice every working day than in January 2022 – almost four million more in total.
"We are also supporting practices to make better use of digital telephone systems to help increase capacity to take calls from patients particularly at the busiest times.
"There are hundreds more doctors in general practice than last year, record numbers in training and we are close to hitting our target of delivering 26,000 additional primary care staff, including pharmacists, physiotherapists and paramedics, who are providing care directly to patients or supporting doctors and nurses to do so."
A DHSC official said the primary care plan will be published "soon".
It is expected to build upon workforce measures announced by Chancellor Jeremy Hunt in the Budget, including the decision to scrap the tax-free limit on lifetime pension allowances.
The Treasury has said the fiscal policy could help to prevent senior doctors retiring early or reducing their hours in a bid to avoid a pensions charge upon retirement.