The Prime Minister used incorrect figures when citing Home Office action on tackling the backlog of asylum claims, according to the statistics watchdog.
Sir Robert Chote, chairman of the UK Statistics Authority, has written to the Government pointing out that figures used by ministers, including Rishi Sunak, "do not reflect" official statistics.
He also suggested it was wrong to claim Conservative administrations had managed to halve the number waiting for their asylum application to be processed when the backlog has gone up by almost 150,000 since Labour was in Downing Street.
The official has warned ministers about the "expectations" on them when using official data during public debates.
He made the remarks when responding to Alison McGovern, a Labour MP who had argued the backlog was "now 14 times bigger" than when her party left office.
Mr Sunak, after issuing his reply about Tory-led administrations having allegedly slashed the number of claimants waiting, told the rival politician she needed to "get her numbers right".
The same claim was used in the Commons by immigration minister Robert Jenrick and safeguarding minister Sarah Dines.
However, stats tsar Sir Robert concluded following an investigation that between 2010 and 2022, there had "been a net increase in undecided asylum applications of 147,307, not a halving".
Sir Robert, in a letter to shadow immigration minister Stephen Kinnock published on the authority's website, said: "The statements by ministers that you asked about do not reflect the position shown by the Home Office's statistics.
"I have engaged with their offices to bring this to their attention and share the UK Statistics Authority's expectations for the use of official statistics and data in public debate."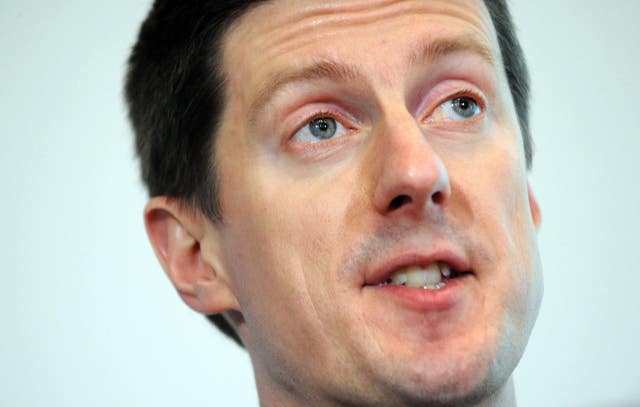 "The most appropriate source of statistics on asylum applications awaiting a decision are produced by the Home Office and reported quarterly," said the economist.
"These tell us that the number of applications awaiting a decision was 18,954 in June 2010.
"This is the earliest published data and coincides closely with the 2010 general election.
"The same spreadsheet also provides the latest number of undecided asylum applications which was 166,261 at the end of December 2022.
"This means that during the period from June 2010 to December 2022 there has been a net increase in undecided asylum applications of 147,307, not a halving."
The letter, published on Thursday, came after Mr Kinnock had written to Sir Robert on December 19 accusing ministers of "providing an inaccurate and wholly misleading picture of reality".
"The UK's statistics watchdog has now confirmed that for every one person who was waiting for an asylum claim in 2010, eight people are waiting today, with a staggering 166,000 currently awaiting decisions.
"Their evidence completely debunks the Conservatives' lies."
Mr Kinnock had pulled up Ms Dines on her citation during a debate on December 14 that "over half a million legacy cases had been left by the Labour government".
She said the numbers had been sourced from a 2011 Home Affairs Committee report.
The report relied on evidence from the-then chief executive of the UK Border Agency about 500,500 cases being reviewed.
Sir Robert said that headline backlog figure contained 56% duplications and other errors.
He told Mr Kinnock: "Given the data quality issues at that time, it would not be reasonable to suggest that this management information from the UK Border Agency accurately represented half a million genuine undecided asylum applications then in the backlog."
The Home Office has been approached for comment.