Doddie Weir's 1988 schools' teammates have vowed to continue fundraising for motor neurone disease (MND) research following the completion of an 88km (55-mile) challenge in the late rugby union star's memory.
Former Scotland captain Andy Nicol and 1995 star Graham Shiel were two of the 22 surviving members of the Scottish Schools side that toured New Zealand in the summer of 1988.
The Doddie 88 challenge saw the teammates take on a 65km (40-mile) cycle ride and a 23km (15-mile) walk from the Scottish Borders to the Doddie statue at BT Murrayfield on March 16 and 17.
It has raised almost £40,000 so far for My Name'5 Doddie Foundation launched by the sportsman in 2017.
Mr Weir, who was capped 61 times for Scotland's national team, died in November following a six-year battle with MND.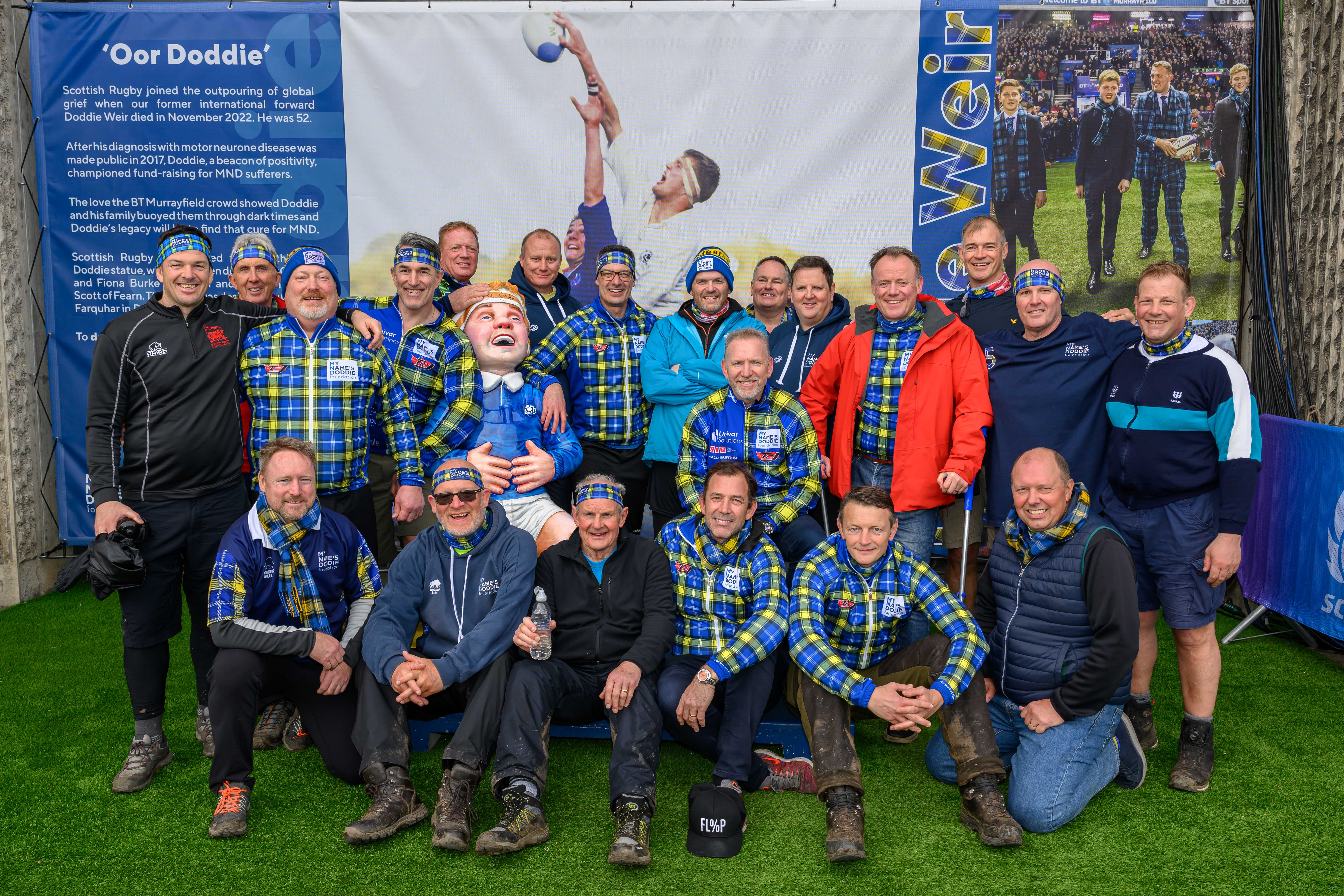 Following the challenge, the men were cheered on by a full house in a special half-time appearance at Murrayfield during Scotland's Six Nations win over Italy on March 18.
The players were joined on the fundraiser by their coaches from the 1988 tour, Rob Moffat and Peter Gallagher.
Gary Kenhard, captain of the 1988 tour and leader on the Doddie 88 Challenge, said: "Following Doddie's passing, the Scottish schoolboys' team of 1988 felt both a deep sense of loss and frustration – we had to do something to combat MND.
"We received incredible support from the Borders right through to Murrayfield – the atmosphere at the Italy match was special.
"Rugby has a tremendous ethos and the combined efforts of the team with the generosity of the public support demonstrates the connection and care the sport creates.
"The Doddie 88 challenge not only raised awareness of MND, but also important funds for the MyName'5 Doddie Foundation to benefit research into this terrible disease.
"This will not be the last Doddie 88 venture as we will continue to support the MND cause.
"I know I speak on behalf of the team in offering a heartfelt thank you to everyone for their support and generosity."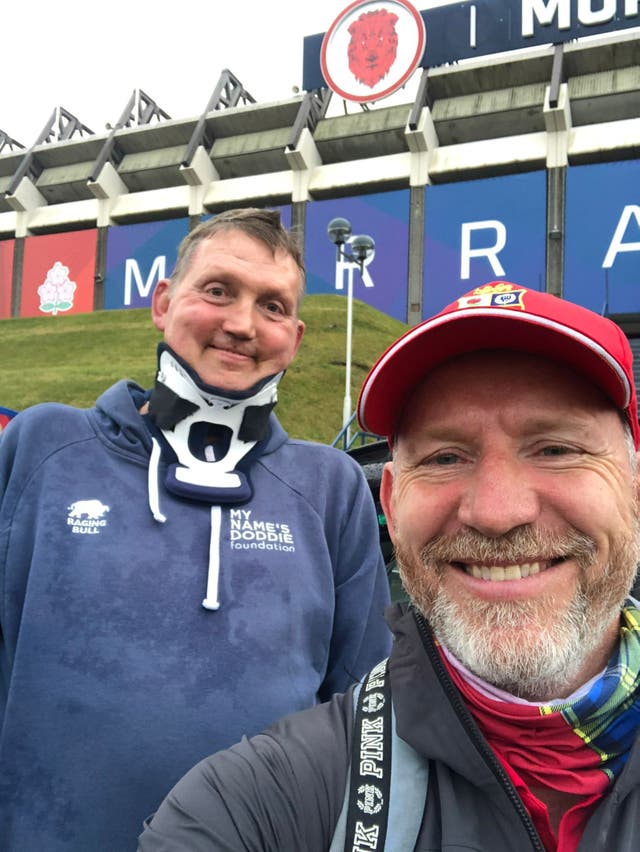 "Friendship takes many forms, but one definition of true friendship is that you can go years without seeing someone but, when you do, you pick it up like it was just yesterday.
"That was what the Doddie 88 boys have. I call it teamship.
"It's much more than teamwork or camaraderie, it's a real bond that will last forever. Doddie's memory brought us back together, and it will do again."
Mr Weir was a star of the successful five-week tour in New Zealand, scoring the match-winning try in a 14-12 win against Wellington Schools.