Nicola Sturgeon's successor has been left to "pick up the pieces" of the First Minister's "woeful record", Scottish Labour has said.
Scottish Labour leader Anas Sarwar urged the next SNP leader to address the Scottish Government's "overflowing in-tray".
That includes a focus on the NHS, with one in seven, 772,887 people, Scots on a waiting list for treatment, according to Public Health Scotland data.
The candidates, Health Secretary Humza Yousaf, Finance Secretary Kate Forbes and former minister Ash Regan, will find out on Monday if they will be the next SNP leader.
Mr Sarwar said: "Nicola has left her successor to pick up the pieces of her woeful record.
"From our flagging economy to the crisis in our NHS, 15 years of SNP failure has left the next first minister with an overflowing in-tray.
"Poverty is stuck at shamefully high levels and the attainment gap is growing.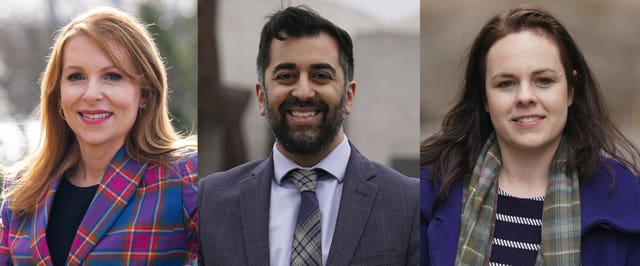 "Scotland is crying out for change, but a new SNP first minister isn't going to be enough."
He went on to say only his party were the only option for a "real alternative".
Meanwhile, Scottish Liberal Democrats leader Alex Cole-Hamilton said: "These candidates are vying to be the last nationalist first minister of Scotland.
"The SNP are taking people for granted."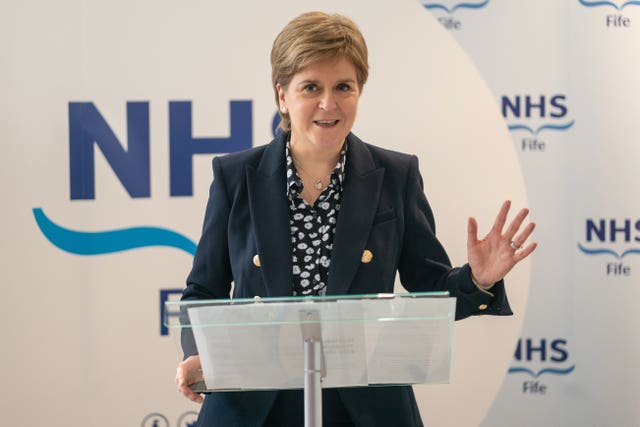 "Health, the climate, and the cost-of-living have barely featured as three out of touch candidates debate how best to break up the UK.
"It's why the SNP are haemorrhaging fair minded, reasonable voters, who aren't fussed about the constitution.
"Despite her undoubted talents, Nicola Sturgeon left our health service and education in a worse position than she found them because she was fixated on breaking up the UK.
"Frankly none of her successors possess her abilities.
"It's time for change."
"Under the SNP, we have record health funding, Scotland's A&Es are the best performing in the UK and not a single day has been lost to strikes.
"Family finances have been boosted with the Scottish Child Payment and the transformational expansion of free, high-quality childcare, allowing more people, particularly mums, to get a job.
"And from birth to adulthood, children benefit from the baby box, new school buildings, higher teacher numbers, and more kids from poor backgrounds going to university than ever before.
"In contrast, the pro-Brexit, pro-cuts Labour Party has become a pale imitation of the Tories. By imposing Brexit and backing Tory austerity cuts, it is causing long-term damage to our economy, cementing poverty, and offering no meaningful change at all."