Stripping alleged militants of their British citizenship and leaving them in refugee camps rather than bringing them back to face trial threatens to create a "breeding ground of terrorists tomorrow", Tory former chancellor Norman Lamont has warned.
The Tory peer sounded his concerns at Westminster over "passing the buck", as the Government was told revoking the nationality of Shamima Begum, who ran off as a schoolgirl to join so-called Islamic State (IS), was a form of capital punishment that has left her "the breathing dead".
Ms Begum was 15 when she travelled from Bethnal Green, east London, through Turkey and into territory controlled by the terror group in 2015.
She has been locked in a legal battle ever since and last month the 23-year-old lost her latest challenge against the decision to strip her of her British citizenship on national security grounds.
Speaking as her case was raised in Parliament, Lord Lamont of Lerwick said: "If we continue to refuse citizenship and refuse to put on trial alleged UK terrorists here in this country, are we not just passing the buck to other countries?
"If every country pursues the same policy, are we not just going to build up vast insecure camps full of potential terrorists – the breeding ground of terrorists tomorrow?"
Responding, Home Office minister Lord Murray of Blidworth said Ms Begum's citizenship had been deprived from her by the then secretary of state Sajid Javid and this decision had been upheld by the Special Immigration Appeals Commission (SIAC) in February.
He added: "I don't agree with him that there is a risk of very large camps of people being accrued, who had been deprived of their nationality.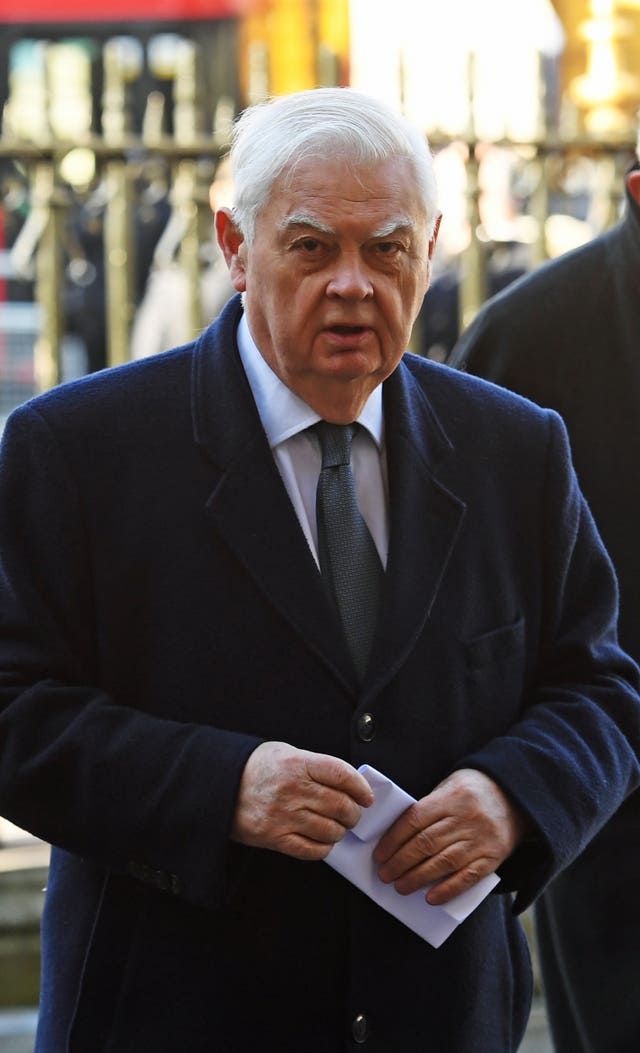 But pressing the minister, Labour peer Lord Griffiths of Burry Port said: "Statelessness is a form of capital punishment in the sense that it deprives somebody of status forever, for the rest of their lives.
"Is that not just the breathing dead and shouldn't we be opposed to it on moral grounds, and let circumstances dictate what happen to her if she were brought back?
"Leaving her where she is is surely inhumane."
In reply, Lord Murray said: "Surely the principal interest and the principal duty of Government is to keep the people safe."
Earlier, the minister told peers the Government was "pleased" SIAC had found in favour of the Government in Ms Begum's appeal.
He had been responding to a question by the former Archbishop of Canterbury Lord Carey of Clifton, who said Ms Begum had been a child when she was "seduced by a perverted ideology" and was now stateless.
The independent crossbencher added: "What consideration has been given to her present situation as of today and did the minister's response suggest that security fears trump our moral responsibilities?"
While declining to be drawn on Ms Begum's case, Lord Murray said: "The power to deprive and individual of their British citizenship as happened in this case has existed in law for over 100 years."
Liberal Democrat peer Baroness Burt of Solihull said: "Shamima Begum has ben variously described as a vulnerable, trafficked 15-year-old from Bethnal Green and an ex-IS recruiter. Isn't the point though that she's our vulnerable, trafficked girl or our ex-IS recruiter. Shouldn't she be brought home to face the music in a British court of law?"
Lord Murray said: "The purpose of deprivation proceedings… is to protect the country in relation to issues of national security."