The Scottish Greens have given their backing to new SNP leader Humza Yousaf, with the party declaring it will stick with the agreement that brought it into Government at Holyrood.
Scottish Green Party co-leader Patrick Harvie congratulated Mr Yousaf on winning the SNP leadership contest, and said he looked forward to "building" on the work the two parties have done together on the successes of the last 18 months. 
The Bute House agreement saw Nicola Sturgeon appoint Mr Harvie and his fellow Scottish Green Party co-leader, Lorna Slater, as ministers in her Government.
And, crucially, the deal with the Greens gives the SNP the majority it needs to pass legislation in the Scottish Parliament.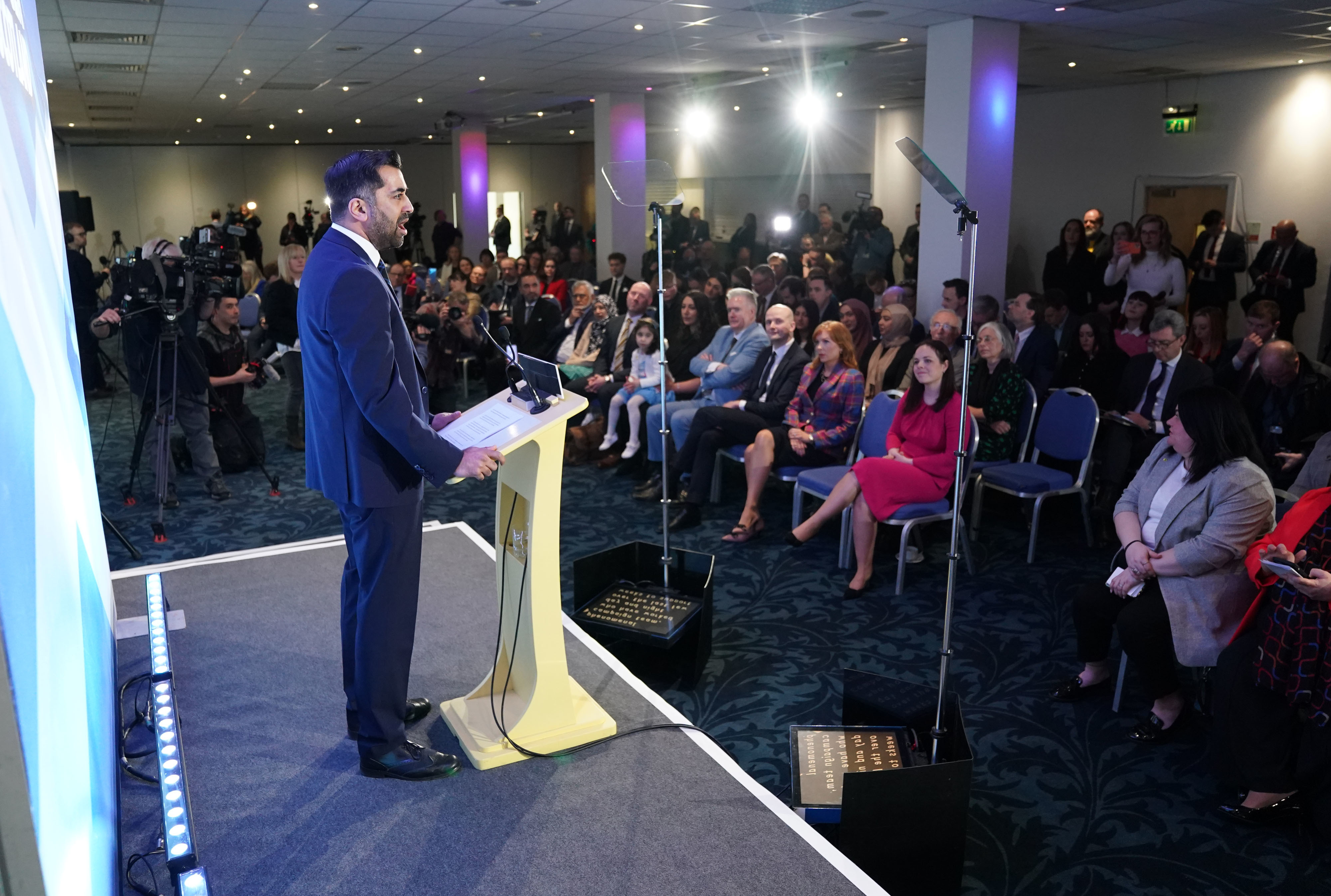 The move means Mr Yousaf is now guaranteed sufficient votes to be elected as the new first minister when MSPs vote on Tuesday.
Both Mr Harvie and Ms Slater had previously made clear they would not have worked with his main rival, Kate Forbes, if she had been declared the new SNP leader – with Ms Forbes' opposition to gender recognition reforms seen as being a key barrier to preventing Greens from working with her.
Mr Harvie said the Greens "congratulate Humza Yousaf on his election and look forward to building on the successes of the last 18 months".
The Green MSP continued: "Our council and MSPs met this afternoon and they voted unanimously to continue with the Bute House agreement and to support his nomination as first minister when a vote takes place tomorrow.
"This overwhelming endorsement of our arrangement will allow us to continue with the progressive, collaborative politics we know can help deliver a fairer, greener and more equal Scotland for all."
Ms Slater said: "The scale of support in our party is a tribute to the success of the positive and progressive agenda in the Bute House agreement which has been supported by Humza Yousaf in his successful campaign.
"Climate justice and equality are at the heart of our shared vision, and we are delighted to be working with Humza Yousaf on delivering on our shared co-operation agreement."