MI5 has increased the terror threat level in Northern Ireland from "substantial" to "severe", meaning an attack is highly likely.
Northern Ireland Secretary Chris Heaton-Harris cited a "small number" of individuals who remain determined to use "politically motivated violence".
The move comes after a series of incidents targeting security forces in Northern Ireland, including the attempted murder of Detective Chief Inspector John Caldwell in Omagh last month.
The threat level for the rest of the UK remains at "substantial", meaning an attack is considered "likely".
Northern Ireland's level had been lowered to substantial a year ago – the first time it had been altered since 2010.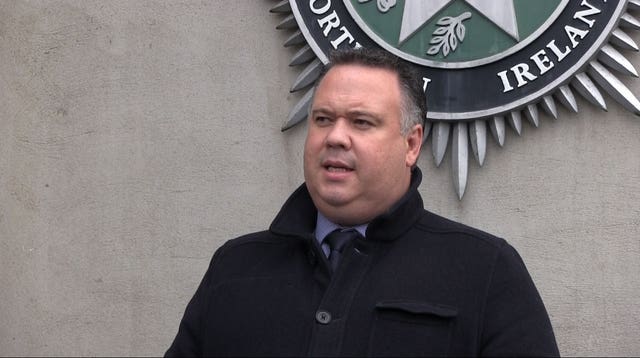 She tweeted: "Today's announcement that the level of threat has been increased comes against the backdrop of the 25th anniversary of the signing of the Good Friday Agreement.
"A quarter century on there is no place or space for paramilitary groups in a modern, democratic society. They must go."
DUP leader Sir Jeffrey Donaldson said it is bad news for Northern Ireland and urged government to fund more police officers in the region.
The Irish Minister for Justice Simon Harris said paramilitary groups pose a "real and persistent threat" to peace and democracy.
However, he said the threat of an attack from such groups in the Republic of Ireland "is generally considered to be low".
SDLP leader Colum Eastwood also condemned paramilitaries and called for all to commit to "vocally and publicly to supporting the efforts of the PSNI to disrupt and dismantle these groups".
In a written statement to MPs, Mr Heaton-Harris said MI5 had increased the threat level to the region from Northern Ireland-related terrorism independently of ministers.
"The public should remain vigilant, but not be alarmed, and continue to report any concerns they have to the Police Service of Northern Ireland," he said.
He said that despite the success of the Good Friday Agreement "a small number of people remain determined to cause harm to our communities through acts of politically motivated violence".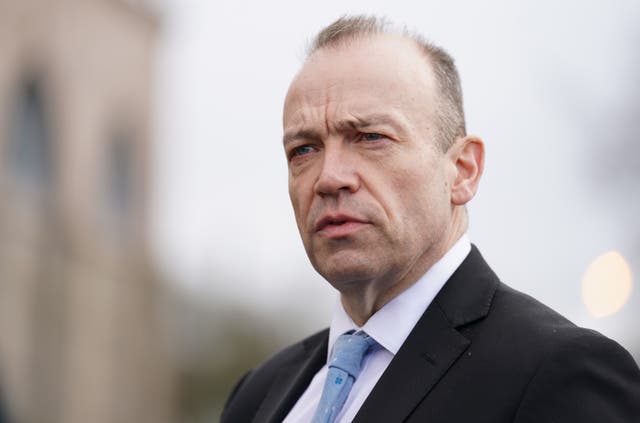 "These attacks have no support, as demonstrated by the reaction to the abhorrent attempted murder of DCI Caldwell."
Sir Jeffrey said the Police Service of Northern Ireland (PSNI) needs additional funding to ensure it has capacity to meet the threat.
"It is bad news for Northern Ireland when the risk of further attacks moves to 'likely' or 'very likely'," he said.
"I look forward to a day when the threat level is removed, but to get there the community must stand with the police and demonstrate there is no space for terrorism in Northern Ireland in 2023.
"The Government made a commitment to help fund 7,500 officers in the PSNI but have not yet made good on that promise.
"With police officers facing such a threat, now is the time for the Government to provide that additional funding to ensure the PSNI has the full capacity to meet this threat."
"We will relentlessly pursue those who seek to cause harm and terrorise our communities, and attack my officers and staff, and I pay tribute to them as they continue to deliver for our communities.
"I would also like to thank the community and political leaders of Northern Ireland for their overwhelming support for the Police Service in recent times."
Liam Kelly, chairman of the Police Federation for Northern Ireland, which represents rank and file officers, said they will not be deterred.
"This escalation in the threat level is justified. One might reasonably ask why it was downgraded to 'substantial' in the first place when it was clear dissident republican groups were still actively wedded to causing murder and destruction," he said.
"Our officers will not be deterred from doing what they have to do on behalf of our communities.
"They are at the forefront of the effort to rid ourselves of this scourge and I would appeal to the public to give colleagues all the help they can in closing down terrorist and crime gang activities."