Refugees were considered "lucky" to have a roof over their heads at a housing association where a young boy died after exposure to mould, a report has found.
Rochdale Boroughwide Housing (RBH) had a culture of "othering" which saw staff hold prejudices and "lazy assumptions" about asylum seekers and refugees, the Housing Ombudsman said.
Its special investigation into the association, which came after the death of two-year-old Awaab Ishak, discovered a "wholly unacceptable" attitude among some staff members and a pattern of "exclusion and marginalisation" based on different identities.
Residents were treated in dismissive, inappropriate or unsympathetic ways and were sometimes subjected to derogatory language, the report said.
RBH has previously been criticised for making "incorrect assumptions" about the cause of damp and mould in the flat where Awaab lived, and not treating his family with fairness and respect.
The little boy died in December 2020 from a respiratory condition caused by mould at his home in Rochdale, Greater Manchester.
The inquest into his death prompted the ombudsman to carry out a wider investigation of the association, and the ombudsman has suggested the problems could be more widespread.
Richard Blakeway urged the social housing sector to "consider whether they also need to turn over the stone and do a deep dive into their culture".
A former staff member at RBH told the ombudsman residents had complained about mould but a manager had said it was "ok and acceptable".
The report said: "We also received a report from former staff that 'residents complained about mold [sic] and living conditions… regularly… raised it with her manager… was told it's ok and acceptable. Most of residents were refugees and she was told they are lucky they have [a] Roof over head'."
Mr Blakeway said: "Our investigation has highlighted that culture change will be central to the landlord's recovery.
"The weakness in policies, repeated failures and failure to learn from complaints has led us to conclude there was wider service failure by the landlord in areas other than its response to damp and mould, including record keeping and communication.
"It is highly unlikely that this endemic behaviour of 'othering' is isolated to a single landlord and the social housing sector should consider whether they also need to turn over the stone and do a deep dive into their culture and whether they are living their social purpose."
He added that it was "encouraging" to see that the new leadership at the association appeared "determined to lead from the front with the development of their recovery plan".
Referring to the treatment of Awaab's family, the ombudsman's report said a 2021 review had found that staff made comments about "lifestyle choices" including "ritual bathing", the "style of cooking by boiling food" and "bucket bathing".
Other comments referred to people who had been through the asylum process where "everything is done for them in terms of cleaning and so they expect it when they are moving into accommodation".
The ombudsman's report also found that the dismissal of residents' concerns was "further exacerbated by a poor standard of customer service, when they did accept that action was required, because of databases that did not share information, extremely poor record keeping and the use of incorrect methods (email) to manage the service response".
Among the more than 20 recommendations, the ombudsman said staff should be re-educated on courtesy and respect with regular refresher sessions, and have an education programme about asylum seekers and refugees with regular refresher sessions.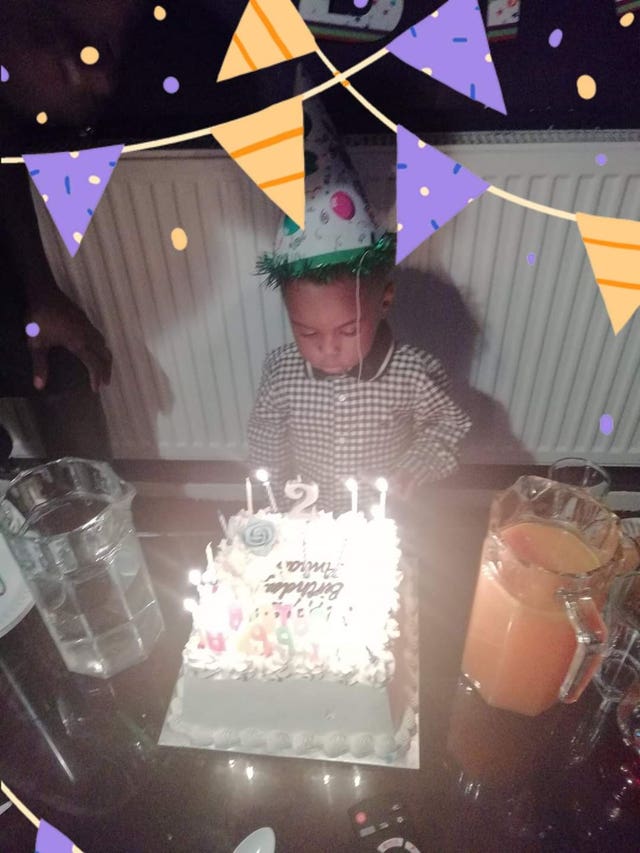 RBH described the report's findings as "sobering but not unexpected" and said there had been "significant learning from the tragic death of Awaab Ishak".
In a statement, it said it "recognised that too often damp and mould was not seen as a serious issue and was attributed to a resident's lifestyle".
On the treatment of residents, RBH vowed to "put this right" and said it had already "begun a culture shift programme across the organisation".
Meanwhile, an inquiry has been launched into the finances and sustainability of the social housing sector in England, after a report published in July 2022 highlighted the "appalling and unsafe conditions of some social homes due to mould, damp, and leaks".
The Levelling Up, Housing and Communities Committee said its inquiry will examine financial pressures facing social landlords and the resources needed to meet a variety of challenges, including the need to build thousands of new homes for social rent and the task of improving social housing stock.