The UK's major banks are "resilient" in the face of global turmoil, but households and businesses still face the risk of higher borrowing costs as a result, according to the Bank of England.
The central bank's Financial Policy Committee (FPC) added that there is an "urgent need" to bolster market-based finance, such as some hedge funds, amid market volatility.
It came as the Bank said that UK households remain "squeezed" by higher living costs and mortgage payments.
However, it said more households are expected to be well positioned to pay off debts than was expected in December 2022 due to cooling energy prices and an improved UK employment outlook.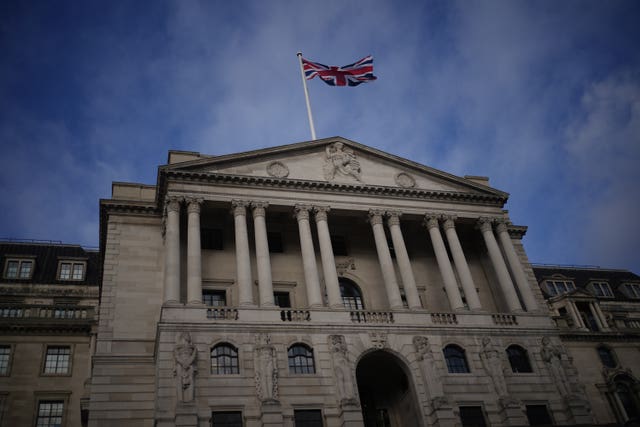 Nevertheless, the latest report from the FPC comes amid a volatile banking backdrop.
Earlier this month, US tech-focused lender Silicon Valley Bank collapsed, leading to the sale of its UK operation to HSBC for £1, while smaller rival Signature Bank also failed.
In Europe, Credit Suisse was also sold in an emergency £2.65 billion deal to rival UBS after long-standing financing issues.
The FPC stressed that UK banks have seen their profitability increase recently, amid higher interest income due to rates increases, and "are not exposed to material direct losses" related to Silicon Valley Bank or Credit Suisse.
"The UK banking system therefore has the capacity to support the economy in a period of higher interest rates even if economic conditions are worse than expected," the report said.
However, it added that there are still channels through which UK economic conditions could be affected by recent global banking issues.
The report said: "These include any lasting impact on bank funding costs, which increased moderately following recent events, and the potential for that to raise the cost and reduce the availability of borrowing for UK households and businesses."
Tighter financial conditions are also continuing to weigh on the ability of households, businesses and governments to pay off their debts, it added.
On Wednesday, the Bank also told pension regulators to act "as soon as possible" to mitigate the risks from liability-driven investment (LDI) pensions, which contributed shockwaves in the pensions market following Liz Truss's chaotic September "mini-Budget".
The FPC called for new stress tests for fund using LDIs and said they should have enough liquidity to withstand a surge in government bond yields of at least 250 basis points, as well as other measures.
In response, the Pensions Regulator said: "The committee has clearly set out its expectations relating to the minimum level of resilience it wants trustees and fund managers to adhere to when using LDI, and I am pleased this builds on the guidance that we, and the National Competent Authorities (NCAs), put in place in November.
"We will be issuing updated guidance on LDI in April, taking into consideration the FPC's recommendations.
"In the meantime I urge schemes to continue to follow our existing guidance, which is designed to ensure trustees achieve and maintain an appropriate level of resilience in leveraged LDI funds."