A 57-year-old businessman has completed a solo row across the Atlantic, raising almost £170,000 for charity in memory of his daughter who died from an undiagnosed heart condition.
Andrew Osborne, from Rutland, made landfall in Antigua earlier this week, more than 11 weeks after setting out from the Canary Islands in January.
Mr Osborne, whose daughter Amy died in her sleep aged 25 in 2017, had raised £169,025 through the charity row as of March 28 for Cardiac Risk in the Young (CRY) with the support of sponsors, helping to fund around 3,000 lifesaving heart screening tests for under-35s.
His 3,000-mile row included an estimated 1.5 million oar strokes and saw him overcome bouts of sickness, technical issues with the boat and a large storm.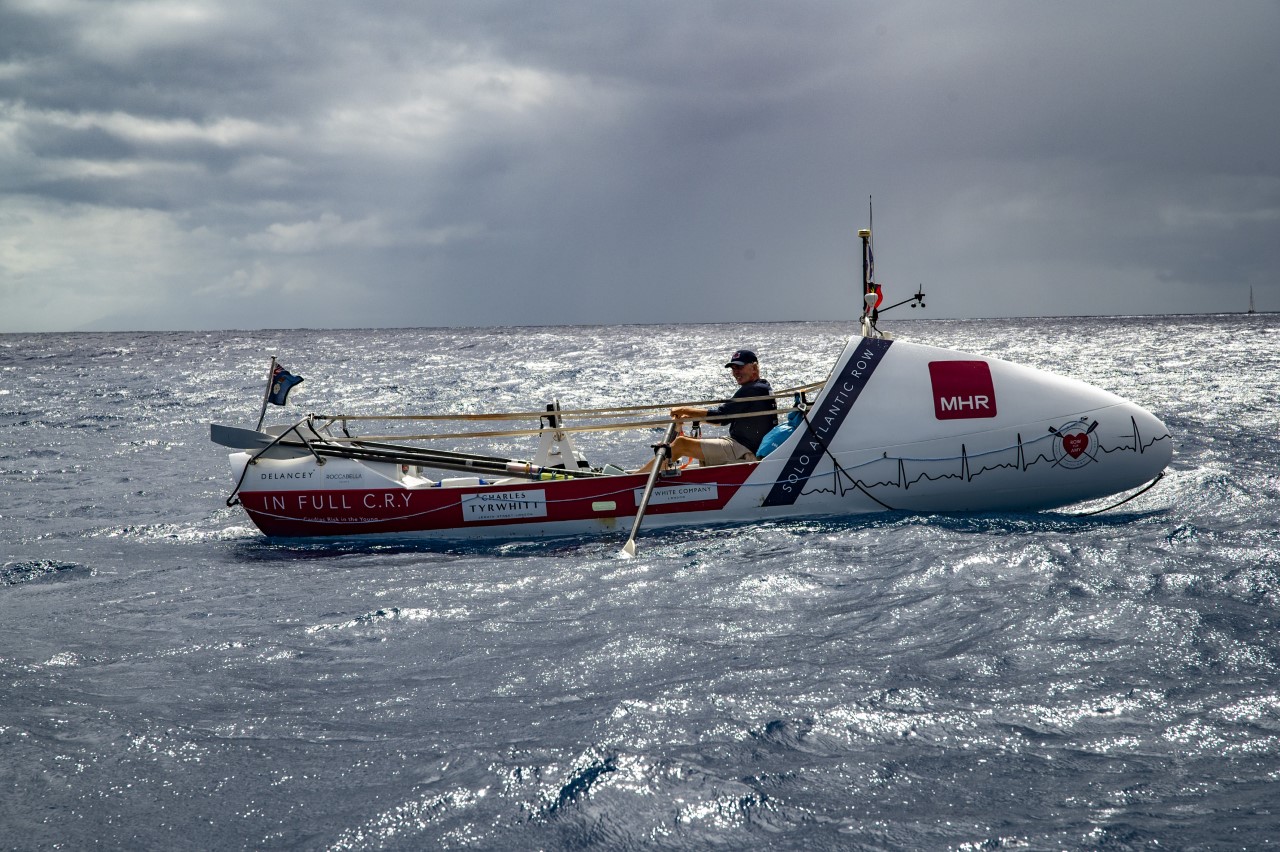 Mr Osborne, who decided on the challenge because of Amy's love for water and sea, said: "I faced an initial 72 hours of extreme sickness and problems with the boat's autohelm shortly after setting off, and later there was troubleshooting with contact due to a faulty satellite.
"At several points I had to abandon my oars for a parachute anchor, to steady my position amid unruly waters and searingly hot gusts and I even experienced a turbulent capsize but thankfully emerged unscathed.
"At the other extreme was frustratingly calm waters which were soon overthrown by a cataclysmic storm towards the end of my journey which threatened to push me back off course altogether right before the finish line.
Dr Steven Cox, chief executive at CRY, said: "We are privileged to continuously receive inspiring support from families such as Amy's who sadly know all too well the pain of losing a loved one at a young age to sudden cardiac death.
"I always admire how these bereaved families are able to channel their own traumatic experience to prevent others suffering a similar loss, by undertaking amazing awareness and fundraising challenges such as Andrew's rowing event.
"CRY's mission is to give every young person the opportunity to have their heart tested. Since we don't receive any government funding, it is only through the generous support of various communities throughout the UK that we are able to provide our free, UK-wide screening programme to the public.
"Anyone interested in booking a free screening or finding out more details about an upcoming local event, can do so at www.testmyheart.org.uk"
Software company MHR and menswear firm Charles Tyrwhitt were among the row's sponsors.
Jessica Mills, chairman at MHR, said: "The combined support of MHR and other sponsors has raised much-needed funds and awareness for Andrew's efforts and the vital work that CRY do.
"With Andrew's Rutland roots, this is a cause that feels very close to home for MHR as an East Midlands-based business. It has been an absolute pleasure to work with Andrew and CRY for such a worthy cause and as a very fitting memorialisation for Amy."
Andrew Osborne's JustGiving page can be found here: https://www.justgiving.com/fundraising/rowforamy