A man has been found guilty of fatally shooting nine-year-old Olivia Pratt-Korbel as he chased a convicted drug dealer into her home in Liverpool.
Thomas Cashman, 34, admitted being a "high-level" cannabis dealer but denied being the gunman in the incident, which also injured Olivia's mother Cheryl Korbel, 46, and Joseph Nee, the intended target, in Dovecot on August 22 last year.
Ms Korbel said she was "ecstatic" as she left court following the conclusion of the trial.
Cashman wiped away tears in the dock and turned to his family in the public gallery behind, shaking his head.
One of Cashman's relatives could be heard saying "appeal it" and they left the courtroom shouting and swearing.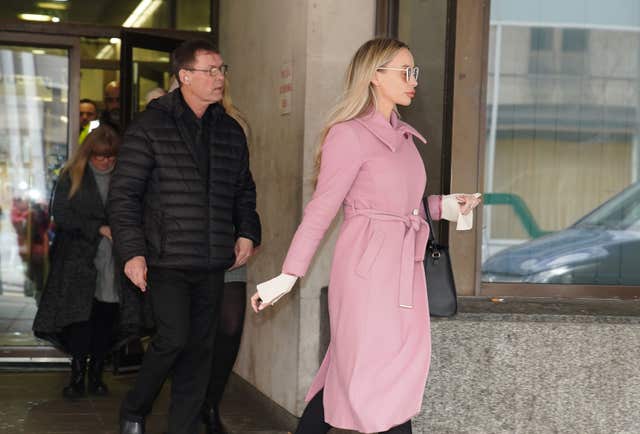 The jury, of 10 men and two women, took nine hours and three minutes to reach their verdicts.
During the trial, which lasted more than three weeks, the jury heard the schoolgirl ran downstairs after hearing shots outside, saying "I'm scared mummy, I'm scared".
The bullet which killed Olivia was fired through the front door, hitting Ms Korbel in the hand before striking the schoolgirl in the chest.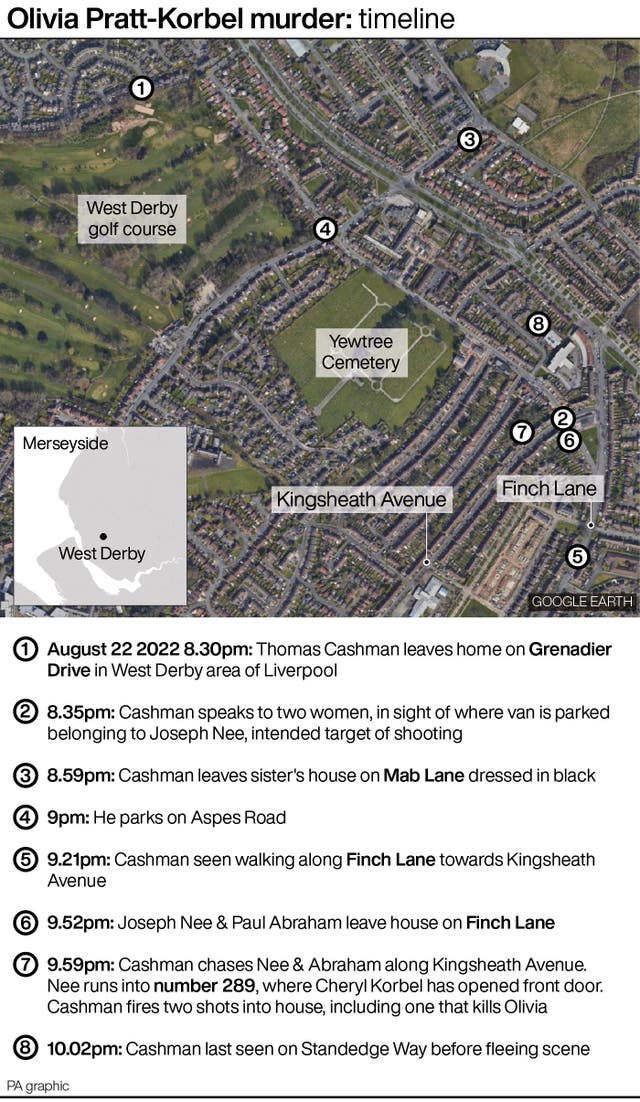 The gunman fired a further two shots from a revolver into the Korbel family home, one which killed Olivia and the other which became lodged in the door.
He then fled the scene, running across back gardens.
The court heard Nee and his family "had their enemies" and it was not the first time he had been targeted in a shooting.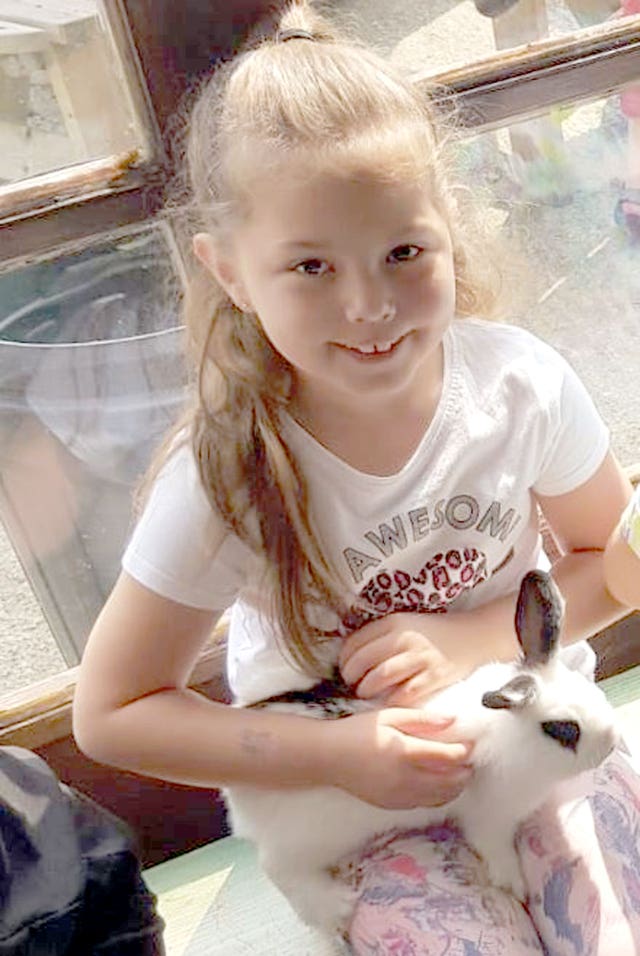 During his evidence, he told the court: "I'm not a killer, I'm a dad."
But a woman who had a fling with Cashman told the jury he came to her house after the shooting, where he changed his clothes and she heard him say he had "done Joey".
Cashman told the court she was a "woman scorned" and accused her of lying because she wanted to "ruin" his life.
"Instead, he chose to lie low despite the fact that he was a dad himself.
"He is not worthy of walking the streets of Merseyside, and neither are those who think they can bring fear or intimidation to our communities through use of firearms."
Cashman is expected to be sentenced on Monday.