Breaking up the Metropolitan Police is not being considered by Home Secretary Suella Braverman, despite a damning review of the force.
The report by Baroness Louise Casey, commissioned in the wake of Sarah Everard's murder by a serving officer, found the Metropolitan Police is institutionally racist, misogynist and homophobic, and laid bare a slew of other troubling incidents.
Publishing her findings last month, Baroness Casey warned there may be more officers like killer Wayne Couzens and serial rapist David Carrick.
The Met Commissioner also faced questions about use of the phrase "institutional" to describe the failings in the force, with Sir Mark Rowley saying he accepted the diagnosis of racism, misogyny and homophobia in the Met, but would not use the term institutional because it has become politicised and is ambiguous.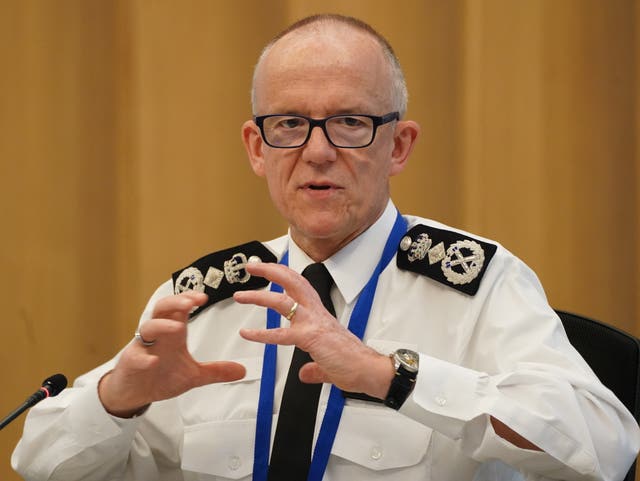 Such a solution was floated in the aftermath of Baroness Casey's report by some, as well as the possibility of a new name, following the example of the Royal Ulster Constabulary becoming the Police Service of Northern Ireland.
The Home Secretary told Sky's Sophy Ridge On Sunday programme that "no one's shying away from the big challenges that the Met face".
Calling Sir Mark Rowley the "right" person to lead the force, she said Baroness Casey also found that "the vast majority of serving police officers in the Met are decent, law-abiding and uphold the highest standard".
"The findings that Louise Casey makes of the instances of misogyny, racism, homophobia are all totally unacceptable and no one's denying that."
But pressed on whether she could consider breaking up the Met, she said: "Even Louise Casey doesn't recommend breaking up the Met.
"I am personally not at that point."