The UK's housing model is "broken", Housing Secretary Michael Gove has said.
The comments by the senior Cabinet minister come in a foreword to a collection of essays by liberal conservative think tank Bright Blue.
First reported by the Times newspaper, Mr Gove writes: "We desperately need more homes to bring ownership within reach of many more people."
The essays, written by Tory MPs as well as commentators and experts, discuss a thorny issue for the Government.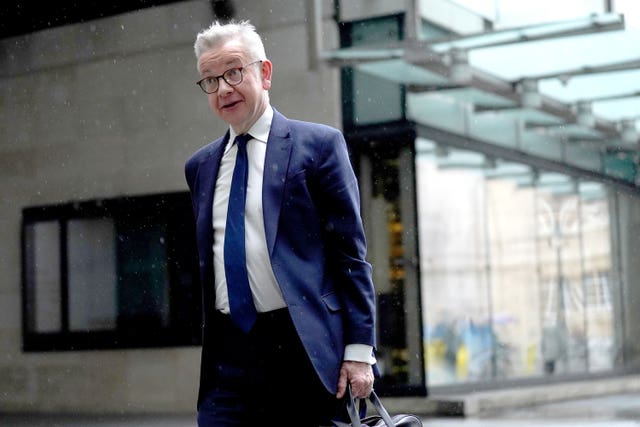 Mr Gove wrote: "That the current housing model — from supply to standards and the mortgage market — is broken, we can all agree. That change is necessary is undeniable."
Elsewhere in the essay collection, Tory MP Shaun Bailey – one of the crop of MPs first elected in 2019 as the Tories gained so-called "red wall" seats from Labour – criticises housebuilding progress in recent decades.
"Over the last 20 years, the supply of good-quality housing has completely failed to keep pace with demand, causing ever-increasing house prices," he writes, in remarks first reported by the Mirror.
"This imbalance has led to millions living in inadequate homes, with the poorest and the most marginalised in society most vulnerable."