A group of guide dog puppies have been treated to a canine-friendly Easter egg hunt.
Sight loss charity Guide Dogs organised the hunt for its current cohort of four puppies and two guide dog mothers, all from different families, who put their noses to the test.
Staff hid toys and treats in an enclosed space for the pups to find, and offered pet owners some tips on how to recreate the perfect Easter activity for dogs at home.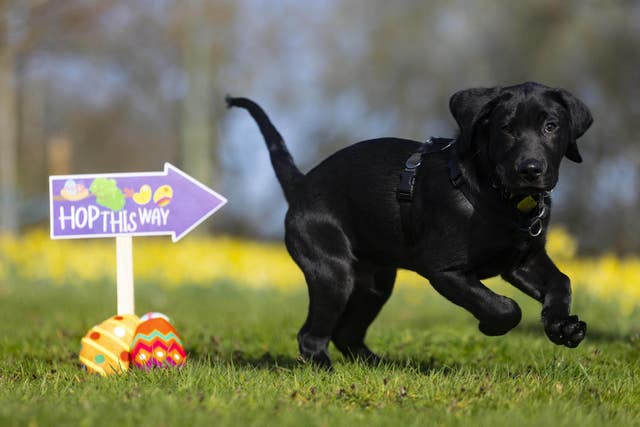 Dog owners can also build up to hiding more toys or treats in different places to make it more difficult for their pet.
National dog training lead for Guide Dogs Hannah Wright said: "A dog-friendly Easter egg hunt is not only a mentally stimulating and engaging activity, but also a great way for your dog to learn something new and build a stronger relationship with you."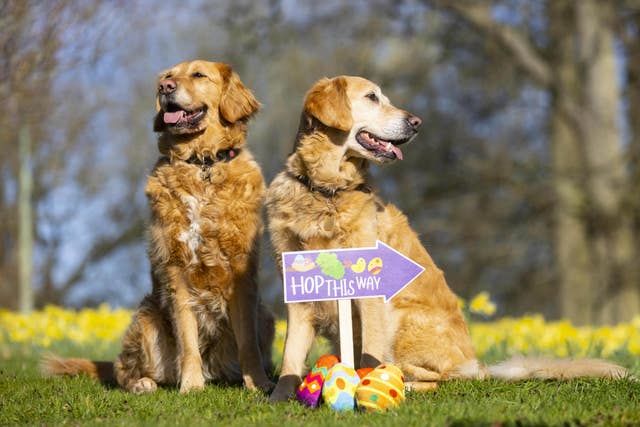 Those that took part include one-year-old Labrador-golden retriever cross, Hollie, nine-month-old Labradaor-retriever cross Sunny, and three-month-old black Labrador Joshua.
They were accompanied by their volunteer puppy raisers as well as two golden retriever guide dog mums, Poppy and Riley.
The training has been created by Guide Dogs experts and dog specialists to raise awareness of the charity's 12-month subscription programme Good Dog! that provides dog owners with training advice, videos, and wellbeing tips.