A father has pleaded guilty to the murders of his wife and their two young children, who died after being found with serious injuries at a flat in Northamptonshire last year.
The Crown's case against Saju Chelavalel was not opened after he admitted three counts of murder during a 12-minute hearing at Northampton Crown Court on Wednesday.
The 52-year-old, who was remanded in custody and will be sentenced in July, spoke through a Malayalam interpreter to admit murdering health worker Anju Asok; their six-year-old son, Jeeva Saju; and their daughter, Janvi Saju, aged four.
Despite the efforts of paramedics and police officers, Ms Asok died at the scene and the two children later died in hospital.
Chelavalel, of Petherton Court, answered "guilty" to two of the counts he faced, but in relation to the charge of murdering Jeeva he replied: "I don't know what happened to the children, but I plead guilty."
"In the meantime, you will be remanded in custody."
An inquest which opened shortly after the deaths was told the two children were believed to have been strangled.
The earlier hearing was told a forensic post-mortem examination at Leicester Royal Infirmary concluded that all three victims died of asphyxiation, but the coroner said that the medical cause of death for the children had been listed as strangulation.
Ms Asok, who was aged 35, worked as a nurse at Kettering General Hospital.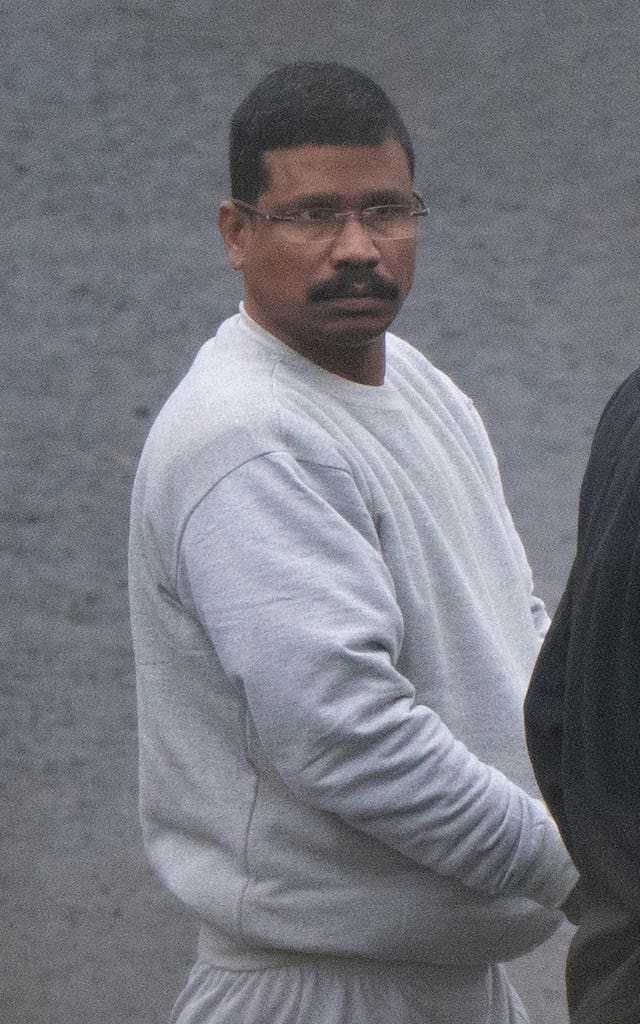 "I am pleased that he has pleaded guilty and spared Anju's family and friends the pain of a trial. He will have to live with what he has done forever and I hope one day, he truly comprehends the pain his actions have caused.
"Anju Asok will be remembered as so much more than this man's victim. She was a dedicated nurse, loving mother, and loyal friend. My thoughts remain with her loved ones and will continue to do so long into the future."